Last week, I attended the 8th annual Crunchies with my good friends from Yahoo! Hosted at Davies Symphony Hall in San Francisco, the Crunchies is the Oscars of the technology industry. It's all about honoring the best innovations in technology from the past year. I had a blast at the event and wanted to share today some of my big takeaways.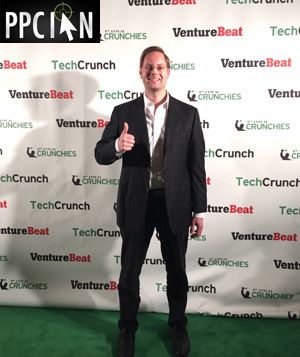 First and foremost, it's good to be in digital marketing. It's good to be a valued Yahoo! partner, the premium sponsor of this event and so many others. Yahoo! really knows how to treat their top partners. I'm talking about a special VIP lounge with amazing food and drinks. I'm talking about the best seats in the house (we sat in a balcony suite right next to the stage, and right next to some of the most important people at the entire event). I'm talking about an exclusive pre-party and after-party. Thanks to Yahoo!, I really had a special time.
Second, it's all about the networking. In our industry, we all work such long hours. It's easy to lose sight of the relationships and networking side of things. I'd like to argue today that it's all about the people and networking. I have built a truly lasting relationship with the incomparable Yahoo! team over the years, and this relationship has added true value to my career. More than that, it's just plain fun to spend time with great people! Yahoo! has a really special and talented team, and I learn so much every time we hang out. Get out there and invest in your business partnerships, they might just turn into friendships!
Third, it's important to take time to be inspired. This event honored some seriously incredible accomplishments. I'm a tremendous fan of Customer Acquisition marketing because this career offers so much responsibility. It's just like being a "Mini CEO". I'm talking about responsibility over: P&L, strategy, huge budgets, large teams (in many cases), technology platforms, cross-functional work, new ideas, growth, results, and so much more. Awards shows like the Crunchies are the perfect time to get inspired. In an inspired state, we all bring our best ideas and work to the table. Combine the overall inspiration of the event with an inspiring premium sponsor (Yahoo!), and I left ready to do my best work ever!
Thanks, Yahoo!, for an amazing VIP experience, and for being the best partner ever!
Hanging Out At the Yahoo! VIP Lounge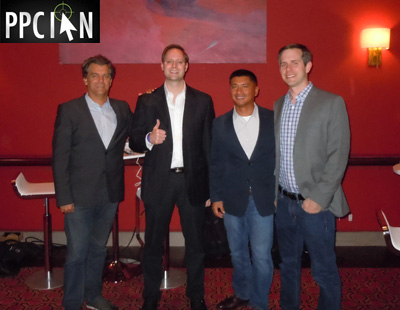 Images in this post © PPCIan.com