If you've been reading PPC Ian for a while, I bet you know that I'm a huge proponent of SEM automation. I even wrote a whitepaper a while back, PPC Ian's SEM Automation Buyer's Guide. One of my favorite aspects of PPC platforms such as Kenshoo, Acquisio, and Marin Software is automated bidding. In that spirit, I wanted to provide a few invaluable tips to keep in mind when setting up and maintaining your automated bidding platform.
Tip 1: Verify Your Platform's Data Daily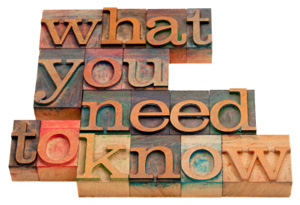 Good data means good decisions. Bad data means bad bidding decisions. I've seen it hundreds of times: Something goes wrong and your SEM platform does not sync data properly. Perhaps the search engine API is down. Perhaps your own API (or FTP) is not working and the platform cannot access your internal conversion data. Perhaps your internal system does not update conversions properly. Sometimes it's just a day's worth of bad data. Sometimes, the bad data can pour in for multiple days (my worst nightmare, that is if it goes undetected).
Here's the problem: Automated bidding systems rely on accurate data. If the clicks, cost, conversions, or other important metrics are off, the bidding system is going to make mistakes. These mistakes can be incredibly costly. It's important to audit your data daily on all levels: Account, campaign, adgroup, and keyword. It's also important to make sure your internal conversion data is passed into the system correctly (if applicable). When you do catch issues, make sure to work closely with your account management team and, until the problem is fixed, make sure the bidding system ignores the bad data dates.
Tip 2: Leverage Internal Conversion Data
Do you currently bid based on conversion collected via search engine pixels? Or, do you leverage your own, internal conversion data? From my experience, search engine pixels are always off. They will never offer as accurate of a picture as your own internal data. As such, I highly recommend passing your internal conversion data into your automated bidding platform, if at all possible. By doing so, you will see an instant lift in your results (good data equals good results). If not easily possible, search engine pixel data can be a stepping stone until you're able to integrate internal conversion data.
Tip 3: Invest Heavily In Your Bidding Setup
Long term, automated bidding systems save a ton of time while also driving improved results (more conversions at lower CPA). Short run, however, they require a ton of setup. In my experience, it's the setup (or lack thereof) that will make or break your bidding system. My advice is to spend a good amount of time upfront thinking through all the details. I'm talking about these types of questions:
Should I pass data across search engines? For example, if Microsoft adCenter does not have statistically significant data on a keyword, should I leverage my Google data?
Should I minimize bid movement on a day-to-day basis? Let's say my current bid is at $0.50 and I'm headed toward $1.00. Should the system make the entire move in one day or should the system make the move gradually?
What should my bidding system consider statistically significant? Is 100 clicks worth of data statistically significant? How about 1,000 clicks worth of data?
My advice is to compile a list of at least 30-50 such questions and then think through them in great detail. Engage your account management team and expect to dedicate a full time employee (for at least one month's time) to make your new automated bidding system work.
So, there you have it. Some of my favorite automated bidding tips, especially if you're newer to the exciting world of PPC bidding automation. I sincerely hope this helps and encourage you to investigate the great SEM platforms out there.
Image of What You Need To Know © marekuliasz