Over the years I've conducted more pay per click interviews than I can count. Interviewing is extremely important in the world of search marketing, even more so than other roles. Just think about the extensive training you're going to invest in your new employee. From my experience, it will take a good three to six months to get a strong positive yield out of your new hire, with the months increasing the more junior the candidate. Precisely because of the large "ramp up period" in paid search (even for candidates that already have experience), I place the highest possible importance on the interview process. Today, I'm excited to share with you some of my favorite interview techniques and questions in an effort to help you get the most out of your PPC interviews.
PPC Interview Strategy 1: Screen For Math Over The Phone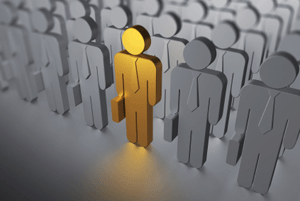 Here's a fun tip that will save you an immense amount of time: Ask the candidate math questions during your first phone call. In fact, I don't even wait for my first phone call – I ask my recruiter to ask math questions during the first phone screen. PPC is both technical and creative. Unfortunately, many candidates are very creative but cannot perform mental math. Right from the beginning, ask some questions such as:
What's 3% of 2,000,000?
What's 9 * 350?
What is the sum of 1 + 2 + 3 + 4 + 5?
Some candidates will immediately ask if they can use a calculator. You'll want to explain that the purpose of these exercises is to understand their mental math ability and that calculators are not allowed. Reassure the candidate and let them know there's no rush and to think the questions through. (I'm not testing how well they can work under pressure here but am simply trying to the get to the bottom of their basic math abilities.)
At the end of the day, this strategy is invaluable because it will save you a huge amount of time. I cannot tell you how many times I've gotten a candidate to the late stages of the interview pipeline only to then find out they cannot perform mental math.
Paid Search Interview Strategy 2: Don't Delay The Long Case Question
During the SEM candidate's first in person interview, I always like to start off with a long case study question, one that involves analytical ability, judgment, and of course math. Here's what I've observed from some other interviewers: They either delay the case so much that there's little time for it or they forget to ask the case altogether. In pay per click search engine marketing, you're hiring someone to operate on the front lines of your business. The case question is everything, in my opinion!
For this reason alone, I always start with the case during the first in person interview and I allocate it a good half hour of more. Like the first tip, this one can save you a ton of time. Most candidates will pass all of the fuzzy, subjective questions. However, case studies are either right or wrong. Make your pay per click candidate pass all of the difficult hurdles first and save yourself and your organization time in the PPC interview process.
SEM Interview Tip 3: Everyone Needs To Interview The Candidate
PPC is like sales in that we're directly driving revenue for our company each and every day. Like sales, we make the big bucks. Also like sales, the pressure is on! For this very reason, it's absolutely essential everyone meets the PPC candidate before an offer is made.
I've seen it too many times: Everyone meets the candidate except the one person that is on vacation. Don't make this mistake! Retaining your current employees is everything and this is not always easy in a high pressure environment. Before someone joins your PPC family, make sure everyone is on board. The last thing you want is to bring someone new on board who may not mesh well with the existing team. Moreover, you want to give your existing team the authority to have a say in the decision as an overall tool for empowering and growing your team.
Search Marketing Interview Tip 4: Assign Take Home Pay Per Click Exercises
Let's face it: It's impossible to ask every single question during your interview. Interviews fly by and there never seems to enough time. Moreover, some candidates are very skilled at interviewing and may be more "talk" than "skill". My solution: Assign in depth take home exercises after they pass the first round of in person interviews. I like to ask a variety of questions that test:
Understanding of the industry
Creative ad copy ability
Judgment and overall analytical ability
Attention to detail
Mathematical ability
Excel skills
Persistence and dedication to the process
On a rare occasion, I'll assign a second round of take home questions if the first round is borderline and the read on the candidate is mixed. However, if you make the first round of questions extensive enough, it will be come readily apparent if the candidate is qualified or not. As with the mental math question and the in person case, I like to give these questions as soon as possible in the process to save everyone time if the pay per click candidate cannot pass the test.
PPC Interview Tip 5: Thoroughly Check References Yourself
I'd like to close out with an important one that's often overlooked. It actually all goes back to what I touched on earlier: Some candidates are very skilled interviewers. They absolutely ace the interviews and are great and hiding their flaws. For this reason, I take pride in personally checking the candidate's references (as opposed to outsourcing this duty to my recruiter). Take the time to really chat with the references and learn everything you can. Another positive benefit of the reference check: You get to build out your network and potentially find candidates for other positions that you're hiring for in the future!
Image of Interview Candidates © iStockPhoto – brainmaster