I originally started this blog with the sole purpose of providing career advice for those in the SEM career path. Since then, I have branched out to cover a variety of topics including tactical SEM tips, conference recaps, affiliate marketing studies, and more. However, I wanted to get back to my roots today and offer some SEM interview tips that are sure to turbocharge your SEM career in 2013 and beyond. January is the start of the big hiring season. New budgets are in place and companies are hiring. I hope these tips help you score your dream search engine marketing job.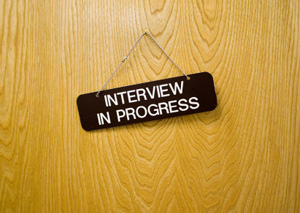 Know your SEM. Whether you are fresh out of college or you're applying for a management position, make sure to know your SEM inside and out. You need to go above and beyond. Get your hands on tutorials, become well versed with platforms, and get certified. Arrive at your interview with specific examples and case studies that prove your knowledge of the space.
Stay humble. SEM is a team sport. If you come across as too cavalier, you will not be perceived as a team player. I'm not saying you need to change your attitude and personality. You need to be yourself because you want to get hired where you mesh well with the team. However, I do feel those that are super cavalier would be better suited to work on their teamwork or start their own (small) company. Corporate marketing (or running a larger business) is all about teamwork and staying humble.
Make sure you have mentor(s) in the search marketing industry. Make sure to drop a few names. Our industry is growing at a rapid pace. Your network is everything. If you know and study under the right people, that will score you instant credibility. I currently mentor several aspiring SEM superstars and personally owe my continued success to my network of mentors. Mentors are for marketing professionals of all levels.
Practice math exercises. Make sure you can complete mental math (simple addition, subtraction, multiplication, and division) rapidly. Also, make sure you can answer more difficult questions on paper. Those that cannot perform mental math are going to face headwinds in the analytical field of SEM so make sure to be ready for math questions.
Go beyond SEM. Our industry is evolving. Search marketing professionals are now being asked to manage display, remarketing, social media, email, and affiliate marketing programs. The more you can bring to the table, the more likely you will get the job. Just remember: Depending on the job don't be too well-rounded. Make sure to flex your deep expertise in the specific focus on the job. If you come across as too diversified, you may appear to lack depth in your knowledge.
Do a practice interview with your mentor. Take your interview seriously. Make sure the questions asked during the practice interview are of great difficulty, especially the math and case questions. Be prepared for anything. Also, practice your speaking so you come across with maximum confidence.
Offer your prospective employer flexibility. In any new position, you will need to earn respect. One way to do this is to work nights and weekends. SEM is a 24/7 trading landscape. If you're able to take some pressure off the existing team and fill in during odd hours, this will go a long way. If you're not willing to do this, SEM may not be the right career path for you since it's truly a 24/7 discipline.
Know the SEM platforms. These days, it's not enough to understand search engines, APIs, and desktop editors. Now, it's all about getting leverage and sophistication via SEM platforms such as Inside Vault and Kenshoo. Learn about the platforms as much as possible and bring deep experience to the table.
Bring strong P&L experience to the table. SEM is a fun career path because you get to manage a P&L, especially as you get more senior. When you manage P&L there is zero margin for error. Bring a strong track record to the table. Explain specific instances of your contribution to the top and bottom lines.
Highlight your Ivy League resume. I'm not only talking about your college here. I'm talking about companies on your resume that had significant liquidity events. If you have a strong track record of working at companies that have achieved rapid success, you are typically going to be a more qualified candidate.
Send out thank you notes. This goes without saying. Always send out written (and email) thank you notes following your interview. Even if you don't score the job, that's ok. It's all about building your network and people remember this type of gesture.
Arrive early. Again, one that goes without saying. SEM is all about punctuality. It can be difficult at times to keep pushing 24/7. Arrive to your interview early to show your prospective employer that you have what it takes.
Bring technical expertise. Are you a CS graduate? How about EE? SEM is a technical field. To the extent that you can help build tools and automation, this will go a long way. Demonstrate your knowledge of search engine APIs and your ability to build programs around those APIs. At a minimum, try to master Excel macros.
Perform an SEM audit. Of course this is difficult without direct account access, but nonetheless you can spend a few hours and bring some insights to your interview. Perform an SEM audit of your prospective employer and bring great ideas (with plans to back them up).
Know the company. It's not enough to know SEM. You need to also understand the company and industry you are targeting. Spend the time to truly research the company at which you are interviewing. Tie this research into your SEM audit (prior point). Industry-specific ideas are often the best ones.
Be ready to build campaigns. There is no better way to test knowledge than to have a candidate build bulksheets. Get ready for tactical questions and exercises.
I hope these tips help out and best of luck in securing the SEM job of your dreams in 2013!
Image of Interview In Progress © iStockPhoto – FugeSpot