I have been around in the digital marketing career for 9 years! Fortunately, I have not had to manage too many difficult partners. Why? Our industry tends to attract the best and the brightest, and I've done my best to filter out potentially problematic situations before they occur. The level of service that we all have become accustomed to almost creates a bubble. Because of this amazing space, however, it is important to keep a well-rounded perspective since you don't want to let your guard down in all situations. From time to time, you may end up working with a difficult partner. I hope these tips help make your life just a little easier, as we all know that difficult relationships can create a stressful environment for you and your team.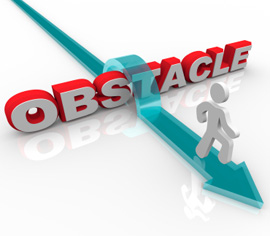 Spend a lot of time qualifying new partners and vendors before you start working with them. Do not assume everyone is like Google, Yahoo!, and Facebook. As mentioned above, we are spoiled. Partners/vendors will become part of your team/family. Make sure they are truly great and will give your team leverage, as opposed to holding you back. Treat every new partnership and vendor with a key checklist. It is ok to say "no" and avoid working with a certain partner/vendor. In online marketing, we tend to "do it all". Learn to say "no" sometimes, especially if a partnership could hold your team back. The best way to manage a difficult partner/vendor is to avoid working with them altogether. Some of my favorite areas to investigate:

Size of company – Larger companies get bonus points since they have proven they have what it takes to scale. That said, I love startups too.
Years in business – Has your prospective vendor lasted the test of time?
Reputation – Is your vendor well-known? Have you seen them in the media? Do they have credibility? Do they have a brand? Do they attend the important trade shows? Do they have someone reputable standing behind them?
Reference checks – Can your potential partner provide references? Make sure to call them and ask plenty of questions. It's amazing how much you can learn from a solid reference.
Case study check – Can your prospective vendor provide case studies that illustrate their success with others?
Proposal check – Is you vendor/partner willing to fill out a proposal? How good are their ideas?
Ease of relationship – Based on your preliminary talks, is the vendor easy to talk to? Are they willing to visit your office in-person even if it involves travel? Are they making a strong effort?
Team check – What does your team think? Make sure multiple people "interview" the prospective partner. Do they fit your company's core values?
Go with your gut – You'd be amazed what your gut can tell you. Go with your instincts.

Ironclad legal agreements are key. Invest the time upfront working on really great legal agreements that protect you and your company. This will take more time since we are online marketers, not lawyers, but is critical. You never know how a business deal will end up. Most are great (we live in a truly fortunate world/industry), however you never know what will happen all of the time. Work closely with your legal team to protect your company and you will have such an easier time managing situations if they ever do turn difficult.
Work within your company's means. Do not commit to something that is not going to be possible to fulfill on your end. It is important to follow partnership agreements, and a partnership is a two-way road. If you agree to something, make sure you follow through. At the same time, make sure to work with vendors who are understanding since roadblocks and changes are the norm in our industry. Flexibility is a key trait I always interview for in prospective partners.
Keep your communication short and to-the-point, once in a difficult situation. Let's assume you're in a difficult situation. The best thing to do is stay calm and keep your communication on-point. Don't get off-topic. Don't respond to the other party if they try to provoke you. You are a business professional. Keep it professional and calm, even if the other party is not trying to accomplish the same goal. Rise above any drama that may come your way. This is sometimes easier said than done, especially if a vendor is really trying to provoke you. Luckily, this case is very rare.
If in a very difficult situation, solicit the input of others. Your legal team will often have amazing perspective and advice. Finance teams often have a breadth of experience too.
In a difficult situation, loop in senior management. Make sure to inspire confidence that you have a plan and have it under control, but make sure to loop them in as well so they can help out and be aware of the situation.
Be a good person and do what's best for everyone. Good people get rewarded. We all face challenges from time-to-time. The key here is keeping your cool and keeping the faith. If you follow these tips and your own gut, you will get through any challenging partnership/vendor relationship with ease.
These days, it's all about diversifying your traffic and marketing mix. This means that digital marketers are not only in the marketing game but also the business development game. Digital marketers are also working across a broader array of digital and traditional marketing channels. Make sure you sharpen your business development skills, and I hope these tips help you prevent/manage any difficult situations that may come your way. However, I truly wish you end up like me – a minimum of difficult partners and a maximum of amazing ones!
Image of Obstacle © iStockPhoto – iqoncept