About a month ago, I attended and spoke at Search Insider Summit. At this amazing conference, I had the pleasure of meeting Prashant Puri (CEO & Co-Founder) and Johnny Shami (Director, Business Development) from AdLift. What is AdLift? It's one of the best SEO Agencies ever! Based in Palo Alto, AdLift is right in the heart of Silicon Valley and manages SEO campaigns for some of the biggest, most savvy brands around.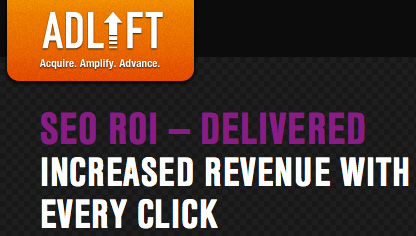 Today, I had the honor of contributing a guest post to the AdLift blog. Given their SEO expertise, I thought it fitting to write a post about the intersection of SEO and PPC. In particular, I wrote SEO Tips From A PPC Pro. My post highlights 7 SEO tips that leverage intelligence/collaboration with your PPC program. Looking at it from a paid search perspective, this post offers 7 ways in which you can help out your SEO team. There are so many ways in which SEO and PPC teams can collaborate.
Head on over to AdLift today and check out my post. I hope you enjoy! If you are looking for an SEO agency, I highly, highly recommend chatting with AdLift. They are true experts!
Image in this post ©AdLift