In the world of digital marketing, it's all about networking. Your network is important for so many reasons. Just a few: finding opportunities, hiring great marketers for your team, collaborating/learning new things, and hiring a world-class agency. In addition to all of this great stuff, your network will allow you to find ways to collaborate and give back to the industry.
I'm a real fan of attending search marketing conferences for the purpose of networking. Recently, I attended Search Insider Summit where I met the amazing AdLift team – Prashant (CEO) and Johnny (Director of Business Development). AdLift is a top SEO Agency. I'm super impressed with them and so are their clients such as Comcast, PayPal, and at&t interactive.
Today, I had a blast having lunch with Prashant and Johnny at Chef Chu's in Los Altos. We talked all about digital marketing, SEO, and life. I picked up some great insights into the SEO industry from the true experts. I also enjoyed sharing some insights about the paid side of things. AdLift, thanks so much for the great lunch. PPC Ian readers: Get out there and network! And, if you're looking for an SEO agency, check out AdLift. Their resume is truly impressive, and they are absolute experts at enterprise-level SEO.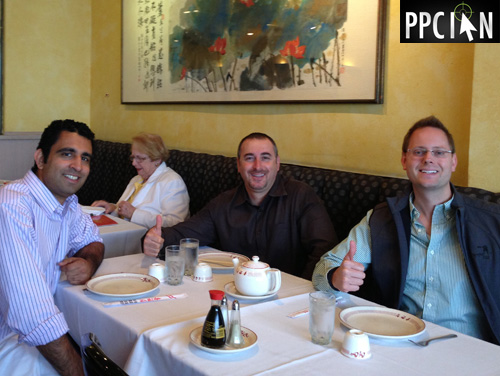 Image of AdLift Lunch © PPCIan.com