It's a ton of fun to empower and help others! Whether you directly manage a team and/or indirectly manage others on large-scale projects, you are in a great position to empower and build careers. By doing so, you are not only helping out but also optimizing results for your entire organization. A happy team is a learning, growing, productive, and powerful team. Following are a few great tips for empowering and building a world-class team! These tips not only apply to digital marketing but really any team.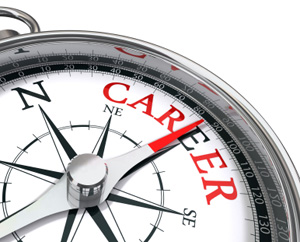 Treat your team like family. Plan a lot of fun team-building events. The results from a team are truly greater than the sum of the team's members. By fostering an amazing team environment, the results are even more amplified. I'm particularly impressed with InsideVault SEM Platform as a case study. Check out their Facebook Fan Page. These guys have incredibly clever and fun team building events regularly. Some recent examples: Beer tasting, team lunches, Jamba Juice day, outdoor movie night, birthday celebrations, team BBQ, movie day (team offsite to local movie theater), and so much more. InsideVault is a true family and that culture has yielded staggering results. They have built one of the most amazing digital marketing platforms around.
Truly care about your team and others. People can tell when you care. People appreciate when you care. At the end of the day, a team's success is driven by passion and energy. You will energize your team when you truly care and are there to help and grow careers. This tip comes down to values. When it comes to having amazing values, there are few teams like the Rocket Clicks SEM Agency team. My good friend Steve Kroll along with other senior leaders at Rocket Clicks have fostered a truly inspiring environment of values-driven business. Focus on that core value of helping others (both at your company and externally) and you will build an amazing organization with flourishing careers!
Delegate like crazy! In a fast-paced field like digital marketing, everyone needs to scale and grow, rapidly. Keep empowering your team by delegating challenging, new work. This is a super way to grow careers by stretching everyone to learn new, exciting things. Similarly, embrace new work! Proactively look for new and exciting opportunities for yourself and your team. It's an ever moving continuum and when the conveyer belt stops, the empowerment can leave. Keep things exciting and interesting by stretching yourself and your team members on a daily basis.
Share everything you know. Be a sponge for information. I'm talking about high level company strategy, industry trends, and overall technology news. Foster an environment of sharing. The more knowledge we share, the quicker our team grows.
Celebrate Success on your team. Be your team's greatest cheerleader. There are many ways to celebrate success, just don't forget to do so.
Foster a high-performing team. Is your team a team that works really hard, delivers results, and gets a ton of respect from your overall company? If not, get out thre and make a change! It's incredibly motivating to work for a highly-visible team.
I like to track career progression on my team as a barometer for my team's success and contribution. Everything is aligned. When those on your team are achieving career success and progression, you know that your team is delivering results for your organization and that you have an empowered and high-performing team!
Image of Building Careers © iStockPhoto – donskarpo