Here on PPC Ian, I blog about digital marketing, investing, and business. Once in a while, I also enjoy sharing personal stories, such as my recent posts about My Dad Bod and Lessons Learned From Running. At the end of the day, it's these personal stories and experiences that make life fun. And, it's the non-work experiences where I often learn the most about life. Today, I want to share another personal story, one about our dedication to philanthropy. I'm sharing this story just in time for Thanksgiving, as our philanthropy is just one way we like to say, "thank you".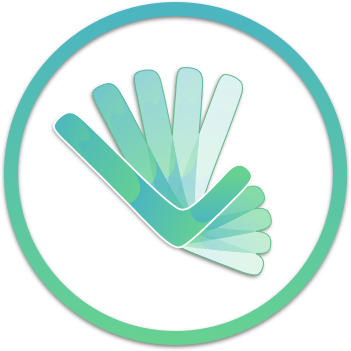 Over the years, I have always had a heart for others. I like helping other people, and that's actually the genesis behind this very blog. I also like serving others via community service and charitable contributions. There are few things that give greater purpose to life, in my opinion, than family and helping others.
A few years ago, when I discovered Jesus Christ (or, rather, he discovered me) and got baptized, the concept of charity became even more important in my life. I started learning about the power of tithing. These days, I am more committed to charity than ever before. In fact, one of the driving forces behind my quest for massive success in the business and investing worlds is the ability to give back.
From a financial and digital marketing background, I am also very well grounded in the power of numbers and the power of documenting numbers. Anything that is tracked and monitored can be improved. Moreover, the very process of journaling amplifies success, in my opinion. For this very reason, I write down my goals each and every day in My Five Minute Journal. And, I keep my stock portfolio as up-to-date as possible.
A few months ago, after finding a really amazing web developer and having such great success re-launching the website for my business IJL Productions, an idea was born! Why not create a website that shares our philanthropic contributions with the world, a journal of sorts? And, the rest is history!
I'm thrilled to announce the launch of Lopuch.org, my newest website. You'll find details about our favorite charities and a really neat history of charitable contributions (that I plan on updating quarterly). I'm so excited about this website because I am confident it will take our charitable contributions to the next level (remember, documentation fuels success) and I'm quite hopeful it will motivate others to give back.
I hope you enjoy my new website, and learning a bit about our giving history and favorite charities. More than anything, I think you'll enjoy my thoughts and prayers that are recorded each time we give. While we have a long way to go until our eventual goals are met, I am so happy with our progress to-date. Just as investments compound over time, I am certain our charitable contributions to follow a similar trajectory! This Thanksgiving, remember to be thankful for everything you and your family have. And, remember to give back to others. No matter how small your contributions, every penny donated and act of kindness given can be life-changing for others.
Image of Lopuch Dot Org © Lopuch.org