Those who have been reading PPC Ian for a long time may remember that I have had the great fortune of interviewing some truly amazing leaders over the years. Well, my good fortune is back and I'm thrilled to share a new interview with you today, with Tyler Dolph, President of Rocket Clicks digital marketing agency.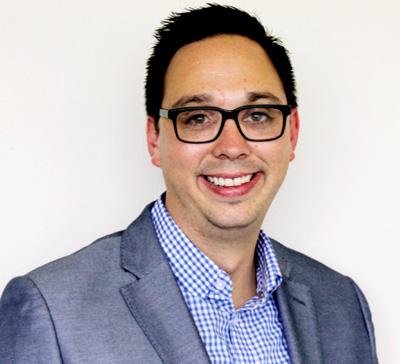 Before we get into the interview, some background… Rocket Clicks is a truly outstanding agency. In selecting a business partner, I always look at the technical side of things (competency) and the human side of things (collaboration and caring about others). With some of the smartest and kindest people in our industry, Rocket Clicks truly brings both of these to the table. If you're looking for a digital marketing agency, I highly recommend reaching out to the company that was kind enough to invite me to their headquarters in Menomonee Falls, Wisconsin to speak at their YPO Digital Marketing Event. Without further ado, let's jump into the interview!
Ian: Tyler, it is such an honor and pleasure to interview you today. Thanks so much for taking the time to share your story with PPC Ian readers!
Tyler: Absolutely Ian, thank you for taking the time to learn more about Rocket Clicks! You have a great group of readers and I am honored to be your interviewee.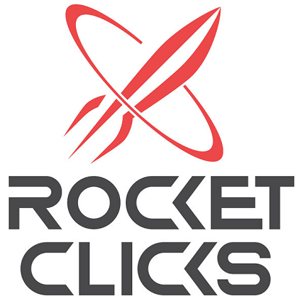 Ian: How did you get started in digital marketing? How did you get started at Rocket Clicks?
Tyler: I have been involved in digital marketing since day one at my first job. I was involved in our website redesign and the launch of our first PPC campaign. That process piqued my interest and when I made the move to Wisconsin I knew digital marketing was the avenue I wanted to pursue and specialize in.
Ian: What is Rocket Clicks all about? How are you different from other SEM and SEO agencies? Who is the typical Rocket Clicks client?
Tyler: I have just finished a great book by Simon Sinek called "Start with Why." He talks about companies who make a positive impact on their industries and believe that there is a greater purpose beyond what they do, but actually WHY they do it.
Our "Why" is very simple. We believe in meaningful connections and helping our clients get found online. We do this by being expert analysts specializing in paid search advertising and organic search optimization. We will stop at nothing to deliver the best results possible and maximize every dollar that our clients spend.
With Rocket Clicks, our clients are our extended family. Our work is personalized to fit their specific needs.
Our "sweet spot" or ideal client is broad in that we are an ideal fit for clients spending tens of thousands or hundreds of thousands of dollars per month. On both ends of that spectrum we provide dedicated (and wicked-smart) analysts to every client. These analysts live in the accounts daily allowing their human intuition, creativity, and analytical problem solving skills to dictate the decisions we make. There is no "set-it and forget-it" bid management software or template ads. We personalize every ad, organize every campaign, and manage every dollar spent. We inject strategy and insights into every single interaction with our clients.
Ian: Can you please provide some background on BizLab and how it related to Rocket Clicks?
Tyler: BizLab is the parent company of Rocket Clicks. It's really wonderful being part of the BizLab family.
Of particular note, BizLab owns Sterling Commerce Group, a national sales and marketing firm for the satellite television industry. Having deep sales and digital marketing experience in this incredibly competitive vertical is one of our competitive advantages, offering even greater value to our clients.
With the insights and knowledge that come with running successful businesses, we are able to drive superior results for our clients.
Ian: As President of the company, you have obviously done well in your career. Most of my readers are looking to grow their careers. What advice do you have for growth-minded professionals?
Tyler: I live my life by a couple key statements my parents instilled in me at a very young age:
"Do what you say you're going to do." Much easier said than done, but a person's word is more valuable than any contract and can grow and build relationships exponentially.
"Just do what ever it takes." No one ever wakes up great. All great leaders, athletes, etc. have put in the work and have done so day after day, even when no one is watching. If you really want something or want grow in your professional life then just do what ever it takes. Work longer hours, read more books, stop watching so much TV. Spend that time educating yourself.
Ian: Menomonee Falls, Wisconsin is such a beautiful place. I believe your office gives you a very unique perspective. I also believe it's a competitive advantage since you guys are blazing your own trail. How would you describe your office strategy?
Tyler: Being an agency in Menomonee Falls means that we are not only competing with other agencies in Milwaukee but we also have to worry about Chicago which is only an hour and half away. We have found success by providing an environment dedicated to personal and professional growth. "Churn and burn," is not what we are about. We believe if we can train our analysts and show them a path for growth and vision for the future, they will help build our agency. We will not only have a dedicated staff but analysts who are truly part of something greater than themselves.
Ian: As a leader who has truly hired for success (you truly have a unique team), do you have any tips for those hiring?
Tyler: Skills can be taught. Drive, personality and motivation cannot.
Ian: Digital marketing is such an amazing career. What do you like most about digital marketing? What do you like most about your job at Rocket Clicks?
Tyler: Compared to traditional marketing (billboards), digital marketing offers the ability for instantaneous reporting (on an incredibly detailed level). Because of the granularity, we are able to effectively optimize every single penny invested, delivering superior results – what a rush!
Specific to Rocket Clicks, I truly enjoy working with a large variety of clients. We have clients of all sizes, in all markets. Each new client presents a new challenge/opportunity. This keeps things incredibly interesting. Our creative juices are always flowing. We are challenged to drive greatness each and every day.
Ian: Outside of work, what do you do for fun?
Tyler: I played men's volleyball in college and still love to play today. I play in a few leagues here in Milwaukee and also play in the Men's National tournament each year.
Ian: Where do you see digital marketing going in the next few years. With things always evolving, where should digital marketing professionals be most focused?
Tyler: That is a great question, Ian. I believe that what stood true in the "Mad Men" days of marketing still holds its weight today. Content is King. Whether it's a blog post, paid search ad, or custom landing page. The written (typed) word is still vitally important. It tells potential customers & Search Engines, not only what you do, but why it should matter.
Ian: Tyler, we have a lot of career-oriented readers on PPC Ian, those who are interested in optimizing digital marketing campaigns and their careers. What characteristics are important in potential Rocket Clicks employees?
Tyler: On the PPC side, we often find success with applicants who have roots in accounting, finance, and investments. Those who thrive in Excel and have the motivation to learn tend to flourish. AdWords is so expansive. Great candidates have a thirst for knowledge, and enjoy the testing and practicing.
For our SEO division, we often interview candidates with journalist backgrounds. Content marketing has always been an intricate part of our business here at Rocket Clicks. We enjoy candidates who are true content experts.
Ian: Tyler, another super important question for you… How can someone get started working with you and your team? How can a potential client engage Rocket Clicks? Also, any free promotions you are able to offer PPC Ian readers?
Tyler: Of course. Please just email me directly at sales@rocketclicks.com. We are delighted to offer a free digital marketing audit to PPC Ian readers. We will look at your account, keywords, quality score, competitive landscape, and more. We will report back with specific insights, strategies, and solutions. We look forward to hearing from you!
Ian: Tyler I cannot thank you enough. This has been an incredible interview and I know everyone will really enjoy reading.
Tyler: Absolutely, Thank you Ian!
Everyone, thanks for reading. Enjoy my interview with Tyler Dolph as much as I did? Please stay tuned because this is a two-part series. Next up, I'm interviewing Nicole Mennicke, VP of Operations at Rocket Clicks! Also, if you're interested in learning more about Rocket Clicks, I highly recommend heading over to their website and reaching out.
Tyler and The Rocket Clicks Team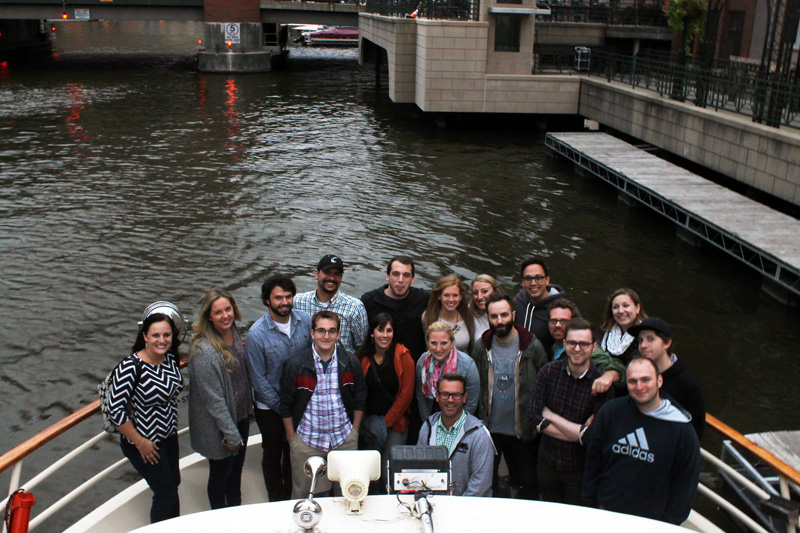 All images in this post © Rocket Clicks