I just learned earlier today that I made it to the Affiliate Top 50. What's the Affiliate Top 50? It's an exciting list of the top 50 blogs on the Internet about affiliate marketing and making money online. This list includes the really big names in affiliate marketing such as Shoemoney and John Chow. (As a side note, you may wish to check out my review of John Chow's book.) It's a true honor to be on this list (I'm #35), and I truly thank you for your support in reading my blog!
How Is The Affiliate Top 50 Calculated?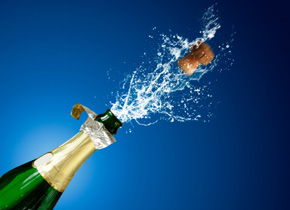 So how is the Affiliate Top 50 determined? This list looks at a variety of factors including your Google page rank, Yahoo site explorer inbound links, and Alexa score. Then, it puts these factors into an algorithm and calculates an overall score for each blog. That overall score then determines the order of the list.
As you may know, Google recently updated page rank. My page rank is now 4 and I'm sure this factor certainly helped placing PPC Ian on the list. One thing I also noticed is my Alexa score has room for further improvement (at 208,255). I'm expecting an improvement over time as more people visit my blog. Moreover, I'm considering placing an Alexa badge on my blog, something that would certainly improve my Alexa score, but not sure yet because I also like my clean blog design.
I'm super excited about my inclusion in the Affiliate Top 50. It's not only an honor, but it's also great PR. PPC Ian has been getting some great PR lately and I'm a big believer in PR driving great SEO results. Thanks everyone for your support!

Image of Champagne © iStockPhoto – cosmin4000
Image of Affiliate Top 50 © AffiliateTop50.com