I enjoy investing in domains during my spare time. In my opinion, domains are an amazing investment, just like real estate before the market got crowded and efficient. Each and every day there are awesome inefficiencies in the domain market that give savvy investors the opportunity to unlock great value. However, as with any investment you can quickly lose serious money if you don't do your due diligence. Today, I'll discuss one of my domain due diligence checks: The importance of investigating your prospective domain's PPC search engine history.
Search Engines Store PPC History on a Domain Level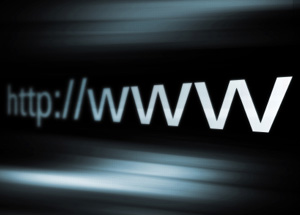 Google has been focusing on permanently removing websites from AdWords that do not adhere to their policies. Whether a webmaster intentionally violates Google's policies or does so unknowingly, it's actually very easy to create bad search engine history for an otherwise good URL. Moreover, when a URL accumulates bad history, that history follows it forever. It doesn't matter who owns the URL or who's AdWords account you're using, the bad history will always be there. The bottom line: Don't Buy a domain that has bad search engine history, period. I will show you how to test a URL's history later, but let's first illustrate the problem with an example.
Example: A Domain With Bad AdWords History
Hypothetically, let's say Domainer XYZ buys a one-word domain in the financial services industry for $20,000. Domainer XYZ doesn't feel like developing the site so he simply creates a "doorway page" that basically asks the user to enter their zip code before redirecting to another site that has an affiliate offer. Thin sites like this are clearly against Google's policy. However, because masters of PPC can make a quick buck (especially if their domain is good), this type of thing happens every single day. Now, let's say Domainer XYZ advertises this thin user experience on Google AdWords for months and make a few thousand dollars profit.
Months go by and everything is fine. However, one day Google finds out what's going on and they assign the URL a quality score of 1. Immediately, all of Domainer XYZ's PPC traffic dries up. Because he has a ton of things going on, Domainer XYZ decides to abandon this site and work on other projects. A few months later, Google emails Domainer XYZ and says his site is permanently banned from Google AdWords. Sound unrealistic? It's not, trust me! This amazing $20,000 domain is now tarnished forever. Regardless of who owns it, this domain will never be valid in AdWords again. History is stored on the domain level so it does not matter who owns it or which account is used for AdWords.
Now, let's say you're a new domain investor and decide to buy this domain from Domainer XYZ. If you haven't done your due diligence, you could end up with a URL that has been banned from Google AdWords without even knowing it! (Side note: If you're happening to read this too late and this has already happened to you, I highly recommend calling Google AdWords support. Google is there to help and they may be able to help in your situation, but it's much easier to walk away from this type of deal than hope you'll be able to get the quality score reversed after buying.)
Google Makes Quality Score Mistakes From Time To Time
I want to point out that this is just one example of how a domain could accumulate bad history. In my experience, Google is large enough these days and has enough automated processes that innocent websites can get assigned poor quality scores as well. I've actually seen this several times. Thus, if you run across a low quality score website, I wouldn't just assume the seller is a malicious webmaster. At times, it's just a function of Google's algorithm making a mistake. The unfortunate part: Google will rarely be able to reverse a quality score mistake unless you're a huge spender. However, if this does happen to you, never give up! Make sure to contact Google and explain your situation. At the end of the day, they are there to help and please keep a positive and optimistic attitude.
How To Protect Yourself As A Domain Investor
Now, let's get to the fun part. How do you make absolutely certain that you don't buy a bad domain that was previously used to abuse AdWords? It's actually quite easy. First and foremost, just open a Google AdWords account and send traffic to the site (even before you own it). Send traffic to the homepage, but also a variety of deeper landing pages. Invest some real time in this. Let the campaigns sit for a few days. If you're not seeing good or great quality scores (7 or better) and are not getting consistent click volume, you may have a red flag. Important Disclaimer: Do not send traffic to the site if it's undeveloped. If you're buying a URL that currently just has a list of GoDaddy ads, you could do some damage to the site's history if you send traffic.
In addition to the AdWords check, I highly recommend running your site through the Way Back Machine. Understand the site's look and feel over the years. Was it ever used as a thin affiliate website? If so, you may have a red flag. However, I don't like this check as much as the last one because the seller can still hide "marginal activities" underneath and otherwise solid site.
To close out, I hope I've helped mitigate some potential downside in your future domain investments. Due diligence can be a long process, but it's totally worth it. Invest the time and test the pay per click validity of a URL before investing your hard earned money.
Image of Domain URL Bar © iStockPhoto – Phecs