PPC is not just about direct response advertising. PPC is a core channel within any brand marketer's toolkit. Learn today why I view PPC as a brand and direct response powerhouse. Learn how you can communicate the brand building value of your PPC efforts. Combine these with the direct response you are already driving, and the paid search channel is unstoppable, in my opinion.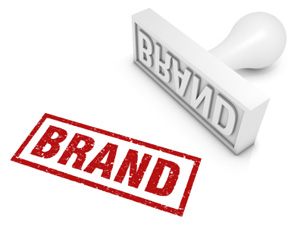 Core paid search (Google AdWords and Bing Ads) drives substantial impressions. Even putting aside clicks and conversions, your efforts are getting your brand name and message out there to those who are most interested in your goods/services. Count those impressions and report on them. Map your adgroups to your key strategic segments. Let your management know the value you are driving in getting your brand name in front of your company's most important target segments, at the best possible time (when the are actively searching and ready to buy).
Core paid search, via day parting, allows you to advertise when the time is right. Let's say that's a big media event in your industry. From the brand advertiser's perspective, paid search offers an easy way to throttle up/down based on the brand impact opportunity. Be involved in marketing strategy discussions, share the amazing program you manage, and leverage paid search to take optimal advantage of key brand moments of opportunity.
Retargeting (also known as remarketing) typically falls under the paid search team. Retargeting is one of the most efficient marketing channels around. It also happens to be one of the best brand building opportunities online. You are delivering targeted creative to those who already visited your site. If done right, you are also driving an incredible number of impressions at some of the lowest CPMs available. Leverage those ultra low CPMs and ultra qualified audience to truly build a connection with your customer, the core of brand building. Make sure to report impressions and CPMs, in addition to middle click, last click, and view through conversions when discussing your retargeting program.
Don't forget about Facebook advertising! Whether you are running direct response campaign, leveraging Custom Audiences to build loyalty with existing customers, or retargeting via the Facebook Exchange (FBX), Facebook delivers an enormous number of impressions at low CPMs. Facebook campaigns are not just about direct response. If you don't also value the volume of impressions, low CPMs, and ability to target very granular segments, you're missing half the value.
Embrace the new Yahoo! Stream Ads product. Ever wish you could do a brand building takeover on the Yahoo! homepage but don't have quite enough budget? Stream Ads allow you to show up on the Yahoo! homepage, and deliver a huge number of impressions at very low CPMs. In my opinion, it doesn't get much better than the Yahoo! homepage, and Stream Ads are a prime example of brand building via PPC.
Advertise on the Google Display Network (GDN). Whether you're running text ads or image ads, GDN offers the ability to quickly drive direct response, while enjoying a huge number of impressions and low CPMs.
At the end of the day, we tend to focus on last-click conversions in the world of PPC and digital marketing. Take a step back and also value those impressions and brand building opportunities. Every single time someone sees your ad is a great opportunity to communicate your brand. There are few other channels that offer the scale and efficiency of PPC when it comes to delivering targeted impressions and messages to the most broad or precise segments.
Image of Brand © iStockPhoto – VCTStyle