I've been getting really philosophical lately. I want to start this post with two very important questions: Will your current company be here in 50 years? Will the work you are doing right now have lasting impact in 50 years time? If your answer is "no" (or maybe an "I don't know"), this post is for you.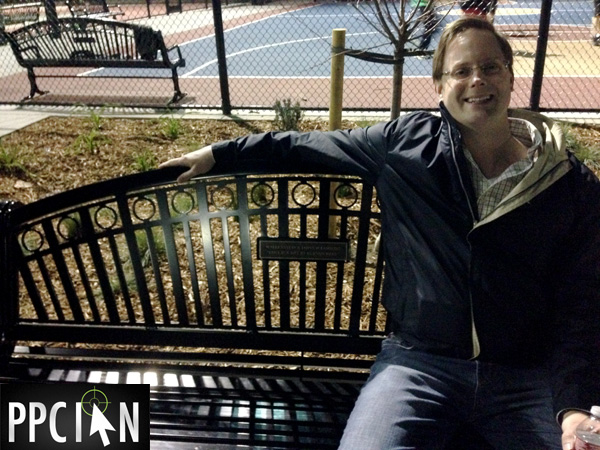 We Are Here For A Reason
Let's start with the basics. I have the firm belief that we are all here for a reason. We are here on this planet to be amazing leaders, contributors, mothers, fathers, sons, and daughters. We are here to add incredible, long-term value to humanity.
As I get older, I also simultaneously realize that time is finite. As a younger professional in my 30s, I have a treasure trove of time, right? I sure hope so. That being said, as I get older, the days, weeks, months, and years seem to speed up.
At a recent conference, a wise elder in our industry was called in to speak to the young leaders (I was included in the young leaders segment). His illustration: Life goes at 20 miles per hour in your 20s, life goes at 30 miles per hour in your 30s, life goes at 40 miles per hour in your 40s… By the time you get to your 60s, life is moving at 60 miles per hour. Each day you live, the actual time passes faster.
I find this to be incredibly true in my life. Time has never seemed to move so quickly. I'm young and have a lot of time ahead, but I know it's important to seize the moment immediately.
I have concluded that I want to make a lasting 50-100+ year impact on each and every major aspect of my life. Over the last few years, I have organized my life around four main categories. Let's explore each.
Ian's Four Elements of Life: Family
I don't write about my personal life frequently on PPC Ian these days, so I'm absolutely thrilled to announce I'm now a Dad. Becoming a father has been the single most important, life-changing event of my entire life. Being the best Dad possible is my greatest and proudest accomplishment. Fatherhood has given me a completely new perspective on life.
Let's go back to my original question… If you're a parent right now, the work you are doing as a parent will certainly have huge value 50 or more years from now. Through the lens of my original question, there are few things as important as parenthood, in my opinion.
As a digital marketing leader and people manager, I encourage you to close up shop early on a regular basis and spend time with your family. You are planting and nourishing the foundation of this world's future via your children. Our children are so much more intelligent than us, let's invest in the future!
Ian's Four Elements of Life: Charity
I've been thinking a lot lately about my legacy. What type of legacy do I want to leave here on planet Earth? Above and beyond my family, the first thing that comes to mind is a legacy of generosity and contribution. At the beginning of of this post, you see a picture of yours truly on a bench. This is actually the bench that my beautiful wife (Nicole), mother in-law, father in-law, and I donated to our local park. This very bench will be here in 50 years. This very bench is benefitting the local community each and every day.
I am incredibly focused on charity these days because I know the actions I take in charity have longevity and great meaning. I'm approaching charity much like my investing career: Small, incremental investments on a regular basis yield huge returns in the long-run. The returns in this case are not in my personal portfolio, they're so much more important. (Stay tuned, I'm about to launch a new website where you can follow the donations we're making on the charity front, both money and time.)
I encourage you to bring charity to the top of your list. In our busy world of digital marketing, it's so easy to forget about something like charity. We're just trying to hit deadlines and milestones, after all. Charity cannot wait for your release date or milestone. Your time and money will have great impact, immediately.
Ian's Four Elements of Life: Spirituality
I really found spirituality over the last few years. My Pastor, a very smart and articulate man, loves to remind us that there is no more important work than the work we do in God's kingdom. In fact, I would say that his message on this topic has really encouraged my thinking behind today's entire post, my entire thought architecture on the long-term view.
50 years is a reasonably short period of time, in the scheme of things. Will the company you're at be here in 1,000 years? Well, God and his incredible kingdom will still be here. Contribute to God's kingdom and your work has true staying power.
Whether you are Christian or support another religion, I encourage you to embrace your spiritual side. Here in Silicon Valley, many unfortunately subscribe to the religion of money. Many churches are struggling to stay afloat. This is a real issue when it comes to priorities. Don't focus exclusively on the short-run since there's a whole spiritual world that will be around forever.
Ian's Four Elements of Life: Career
Just over a year ago, I made a career jump! I leveraged my long-standing track record in digital marketing to become Partner at a 40+ year-old commercial real estate development and investment company, with responsibilities spanning marketing, technology, and real estate development development. Many people asked me, "Ian, why are you making this move?" My answer: I wanted to pursue my incredible passion for investing.
I've always been a long-term investor, one who invests exclusively for dividends and cash flow. My investment horizon is forever since I typically don't sell. Capital appreciation is nice, but just icing on the cake. My passion for long-term investing lead me to a company that has been growing for over 40 years and will surely be around another 50+ years. I got into position where I can build real estate assets that benefit this world for generations to come!
I encourage you to find a company that you believe will stand the test of time. Or, a company that is providing a good or service that offers true longevity and benefit to society. Why work on something short-lived when you can add value for the long-haul?
If I were writing to doctors, the answer here would be obvious. Everyone in that line of work is performing fundamental important work with long staying power. Same goes for teachers and police officers. Digital marketing is an amazing career (I'm the greatest proponent around), but can sometimes be a little different. How can you make your work in digital marketing even more important to society over the long-term?
Bringing It Home
I want to encourage you to align everything you're doing, across all four aspects of life, for a 50 year (or longer) horizon.
That said, what if this is not possible? Maybe you're at a company that pays well, but you have no confidence in future longevity? There are many elements of life, even more than the four outlined here. I suggest doubling down in your categories of strength. Your shortcomings in one category may add even greater strength in another. For example, leverage that incredible salary to give even more to charity.
Or, find unique ways to turn a short-term situation into one with long-term perspective. For example, go all out mentoring others at your company. While your company may or may not have staying power, your mentoring surely will. It doesn't matter if you have it all figured out, it just matters that you're thinking on the philosophical level.
What if you're a CEO or leader at a company? Consider a deep-dive on your long-term plan. How is your company positioned for the next 50 years? How are your philosophical values as a company aligned for society-wide benefit? How is your company supporting your employees across all four pillars of life?
Also, swim lanes don't have to be exclusive. For example, why not bring charity into your company? Whether you believe your company will be here in 50 years or not, you can certainly pioneer team charity events, making your company a bit more immortal.
As always, thanks everyone for reading. It means the world to me.
Image of Ian Lopuch on Bench ©PPCIan.com