If you're a digital marketing professional, it's likely you have opportunities to travel. A few years back, I wrote a post about how PPC Jobs Are great For Travel. Fast forward a few more years, and I've learned a lot more about travel, tips which I'm thrilled to share in today's post. Today's post is a long one, with lots of tips, grab a cup of coffee and read on!
Tip 1: Take Advantage of Travel Loyalty Programs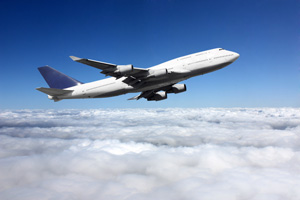 In the world of business travel, it's all about frequent flyer miles and hotel points. Make sure you sign up for airline and hotel loyalty programs. If you're going to be traveling anyway, why not accumulate some miles and points? You'd be surprised: I've been super inconsistent about this in the past. There are certain trips where I wasn't diligent to enter my loyalty program ids, and those points are lost forever! That said, going forward, I'm all about the points. (Side note: If you have good records/receipts, you may be able to get credited points and miles for trips taken in the last year, even if you didn't enter your loyalty program id at the time of the trip. I recently did this with Marriott, for example, and they made it super easy.)
Most of us will not travel enough to qualify for the top tiers of these loyalty programs ("status"), that is unless you are a global client services professional, an agency professional that works with a geo-diversified portfolio of clients, or on the sales/business development side of things. That said, most of us manage to attend at least a few conferences/events each year. Don't worry about having more miles and points than others. It's not a race! Just focus on yourself. Don't avoid signing up because you think your points are inconsequential.
Some of my favorite loyalty programs:
You'd be surprised how they add up over the years. As long as you remain loyal to a focused portfolio of airlines and hotels, your points will add up over time. Case in point: I recently leveraged 15,000 United MileagePlus award miles to upgrade to first class on a business trip from SFO (San Francisco) to ORD (Chicago). I was only able to upgrade on the way there, and not the way back. However, I didn't really care about the way back, because at that point (pun intended) my presentation was done. I cared about sleeping, eating well, and preparing for my presentation on the way there. First class upgrades, in my opinion, drive great business results for someone who has a big presentation or business deal on the line.
Some helpful tips:
Sign up for the loyalty programs now. It's never too late, even if you missed out in the past like me.
When booking your travel, always enter your ids. If someone else is booking your travel, share your ids with them ahead of time. You can log into your loyalty accounts to see your upcoming trips, that's a super way to confirm everything has been entered correctly.
Keep great records of your travel (receipts and tickets), in case you need to retroactively add those to your frequent flyer and hotel accounts later.
Make sure you keep your points active, so they don't expire. Check out these posts about Airline Miles Expiration and Hotel Points Expiration on Million Mile Secrets, one of my favorite travel hacking blogs. You can keep your points active, even if you aren't traveling!
Remember that it doesn't matter how many points and miles you accumulate. I want to underscore this tip for digital marketing professionals especially since we won't be the most traveled business professionals. That said, you aren't in a race. Even the infrequent traveler should take advantage of these programs because points add up fast!
Tip 2: Open Airline and Hotel Credit Cards
If you're a customer acquisition marketing professional, it's likely you've got some bills each month. If you're like me (living the SF Bay Area), the cost of living can be high. Also, if you're a successful business professional, odds are you have good (and probably excellent) credit. Take advantage of these dynamics to open and leverage airline and hotel credit cards. Leverage your credit to get the cards, and leverage your expenses to earn free miles and points. That said, make sure you don't spend more than you would have anyway. It's all about getting value for what you're already doing, but not changing your existing spending habits to earn more points (that is a losing proposition).
Very important tips when it comes to these credit cards:
Only open the cards if you're going to get a big miles/points bonus for opening. These deals change by the month, but I have been very lucky following the deals and earning some sizable sign-on bonuses. Example: Chase Sapphire is now offering 40,000 Chase Ultimate Rewards points for opening a card. These points are super valuable and can be used for many purposes, including transferring in a 1:1 ratio from Chase Ultimate Rewards to United.
Only open cards if you can actually hit the amount of spend required to get the sign-on bonus. Don't spend extra. Be realistic and don't alter your normal expenses just to get the bonus.
Use the right card in the right place. For example, you've got the Starwood card, make sure to use it to pay for your Starwood hotel stays. You can earn up to 5x points in those scenarios, depending on your level of status (most of us infrequent business travelers will receive 4x points). If you've got Chase Sapphire, leverage it when dining out for 2x points (and 3x points on the first Friday of every month). That said, break these rules when trying to hit spend for sign-on bonuses. Just use the same card for most/all of your expenses regardless of situation if that's what you've got to do to hit the sign-on threshold (so you don't have to take on extra expenses).
Be very careful about fees. Most of these cards carry annual fees, typically waived for the first year. Rationalize to yourself whether the fees are worth it or not. Being able to board in group 1 on United is worth the annual fees for United's card (and then some), in my opinion. (When traveling for business, overhead space is important since you won't be checking bags, and you need that group 1 to get optimal overhead space.) Also, Marriott's free night at a category 1-4 hotel each year is worth the annual fees, in my opinion. That said, everyone's situation is unique. Get too many of these cards and the annual fees can truly add up. It's ok to cancel cards, if that makes financial sense in your situation. Understand the fees and incorporate them in to your overall strategy.
Always pay your card balance in full each month. Don't carry debt to get points, that's not worth it!
Tip 3: Upgrade At The Right Time, and Right Place
Traveling with your boss on a big business trip? Thinking of using your awards points to upgrade to first class? I discourage this for obvious reasons, it would just be strange. Traveling alone or with a colleague who wouldn't really care about your upgrade? By all means, go for it if you feel comfortable (this was my situation in the example above)! It's a judgement call. Just be smart about it.
Want to play it safe? Don't upgrade for business trips at all. Save all of your points. Leverage them for an amazing family vacation. That way, you don't have to explain to others why you're flying so luxuriously for business.
This one really depends on your company culture, who you're flying with, and your role. If you fly for a living and have status, it's likely you'll often be in first class and that's no big deal since people know you fly for a living. However, if you're like me (the occasional business traveler), then you've got to leverage your judgement when using award miles.
In the world of business, it's all about being humble.
Tip 4: Cater Your Career Development To Your Travel Preferences
Do you like to travel a lot? There are certain jobs that offer a lot of travel. For example, one of my friends used to do all of the global client onboarding for a big digital marketing platform. I'm sure he racked up an amazing number of airline miles while seeing some amazing cities and sights around the world.
Within digital marketing, here are a few jobs that may involve more travel than others:
Client services
Client onboarding
Professional Services
Business Development
Executive Management (Multiple Office Company)
However, maybe you're like me and enjoy traveling occasionally. Maybe you want to travel really well when you go, but you don't want to be away from home all the time. There are jobs for that too (in fact most of the jobs are like this within digital marketing).
Just be strategic about it, and do what's best for your personal situation.
Tip 5: Read Great Blogs About Travel Hacking
The world of travel is exciting. Those of us in digital marketing thrive on data and optimization. It's amazing how the parallels exist between digital marketing and travel hacking. Want to stay up-to-date and learn more? I personally enjoy following several blogs about travel miles, points, and strategy. Two of my favorites: Million Mile Secrets and The Points Guy.
Disclaimer: I'm not an expert on credit cards. I'm not a financial advisor. This post is just for entertainment. Please consult your financial advisor before making any financial decisions.
Image of Airplane Business Travel © iStockPhoto – felix140800