I'm a huge fan of Dan Lew's Keyword Winner version 2.0. Now that I'm leveraging this amazing SEO plugin, I can't imagine blogging without it. Keyword Winner helps me optimize the titles of all my blog posts for SEO success. In addition to Keyword Winner, I'm a huge fan of my readers. Without all of you, PPC Ian would not be the blog it is today. That's why I decided to run a neat little promotion for Keyword Winner. Basically, if you purchased Keyword Winner 2.0 in the month of March, 2011 via my affiliate link, I pledged to review your blog. Quite a few people ended up purchasing Keyword Winner 2.0 via my link (thank you) and today I'm excited to review the three sites that contacted me about the free review opportunity!
Great Site #1: Mintek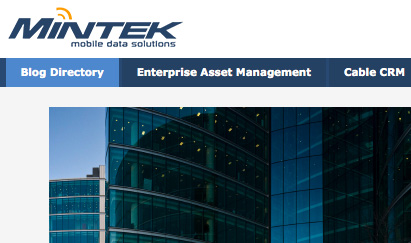 First up today is Mintek, an awesome 25+ employee company that provides mobile data solutions for customers across a plethora of industries. Mintek empowers its clients by providing access to customer, employee, and asset information well beyond the traditional office. As someone in the online marketing industry, I'm always looking for more leverage via advanced tools and software. As such, I can totally relate to Mintek's mission of adding substantial value to clients via advanced mobile software solutions. Also, as someone who really believes in the power and future of mobile advertising, I can totally relate to Mintek on that level as well.
I'm impressed with Mintek's website and suite of solutions. In particular, I recommend checking out their warehouse management, customer relationship management, and asset management solutions. Additionally, Mintek just launched a brand new blog. They definitely have a great website that is helpful to current and prospective customers. Thanks Mintek, and great site!
Great Site #2: CountingPips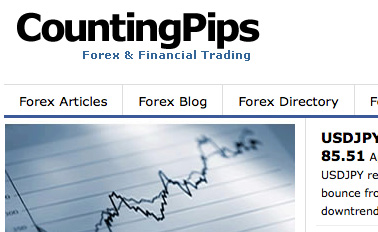 Second up today is CountingPips, an awesome website about Forex Trading. I'm an investor at heart. When I'm not working on my online marketing campaigns, I'm focused on investing in the stock market. In fact, I'm actively funneling my online marketing profits into the right investments (make sure to check out my get rich money map). As a result of my passion, I had a total blast checking out CountingPips!
CountingPips is a very comprehensive website that offers Forex articles, a Forex blog, a Forex directory, Forex videos, and so much more. In short, this site is the Forex investor's dream come true. I really like their strategy of offering Forex videos as I'm a huge fan of video and have really been focusing on uploading great videos to my portfolio of websites this year. CountingPips, thanks so much!
Great Site #3: Hacking My Body
Last, but definitely not least, is Hacking My Body by my friend Matt Ringstad. Matt is a frequent commentator here on PPC Ian and I am truly grateful. Currently, Matt's site is under construction and it's going to be big! Some exciting facts about Matt's forthcoming website.
Hacking My Body, based on My 4 Hour Body by Tim Ferriss, is a blog all about Matt's personal journey towards physical fitness. On Christmas Eve, 2010 Matt had an unfortunate snowboarding accident where he broke his leg while snowboarding with his two boys. It was a difficult time for Matt and his family. Now that Matt's in recovery mode, he has really committed to his physical health and balance for the long term. In Matt's own words: "I look at this site as a way for me to share my personal journey towards a more balanced physical and mental state with a long-term commitment to myself and to my family. It's a wake-up call on life."
Wow, that is awesome, I'm inspired! I'm a huge fan of physical fitness and can tell you right now that I'm going to be a frequent reader of Matt's new blog. Matt, thank you so much!
So there you have it! The three winners of my Keyword Winner contest, three loyal PPC Ian fans. Want to check out more great sites? I recommend checking out my post about three amazing blogs you need to visit, the winners of my blog commentating contest (from 2010). Also, you may want to check out my favorite online marketing blogs.
Images in this post © Mintek.com and CountingPips.com