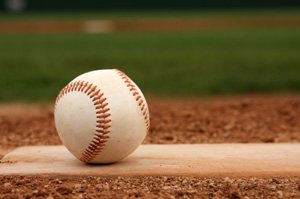 Hey everyone, PPC Ian here. Today, I'm thrilled to share a fun guest post from my good friend Hillary Read, Marketing Manager at PPC Associates. Let's jump right into it…
With baseball season upon us and San Franciscans sniffing rawhide, it's time for a fun blog post: if the Giants starters were SEM channels, which would they be? (Based on Ian's recent weekend musings about trips to AT&T, I'm guessing he'll like this topic.)
One fan's take:
Tim Lincecum – All the rage. The people's choice. A merchandise-moving combo of style and substance. And like Timeline and its page-loading issues, Timmy's fastball doesn't get there quite as quickly as it used to. Yeah, he's the Facebook of the starting five.
Matt Cain – Steady. High-performing. Reliable. Consistent. He's not the flashiest choice, but he sure gets the job done. Sounds like AdWords to me.
Madison Bumgarner – He's young, he's developing, he's already had a big impact, and just about everyone (Giants check-writers included) is betting on him going from star to superstar over the next year or so. Madison = mobile.
Ryan Vogelsong – He's been around for a while (longer than you'd think). And while his performance used to be underwhelming, he's better than he's ever been, thanks to a trickle of adjustments and improvements, including better (retargeted?) control. Display it is.
Barry Zito – He was a whole lot more valuable 10 years ago, and just when you're ready to write him off for good, he pulls out a gem and keeps hope alive. Do you Yahoo, Barry? (They also love him on Pinterest.)
Batter up…
– Hillary Read is the Marketing Manager at PPC Associates and is thankfully not in charge of any SEM accounts. But she is a huge baseball fan.
Image of baseball © iStockPhoto – 33ft