Are you learning each and every day? If you're in the world of digital marketing and customer acquisition marketing, you should be!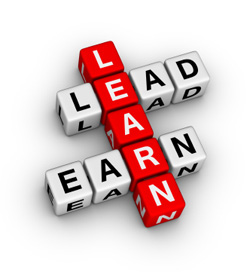 With 2015 approaching, I wanted to share a guest post that I just wrote for the 3Q Digital Blog. My guest post highlights ways in which you can Learn From Your Digital Marketing Agency.
I truly enjoy working with great agencies. Even if you manage your customer acquisition in-house, it's always ideal to have a second pair of eyes auditing your campaigns. The best teams often include a combination of in-house and agency employees working together in tandem. My guest post offers advice on how you can collaborate with and learn from your trusted agency partners. I hope it helps you maximize your learning in 2015, since it's all about learning!
Image of Learn Lead Earn © iStockPhoto – almagami