Today, I had an amazing time. My team and I visited Anchor Brewing with Google! You might recall that I recently watched the SF Giants game at Google's Luxury Suite. Our Google account management team is truly unparalleled. Not only do they provide the highest possible level of service, but they have made a tremendous effort to build a lasting relationship with us on a personal level. That's what it's all about in my opinion. Successful networking and business relationships are all about the long-term.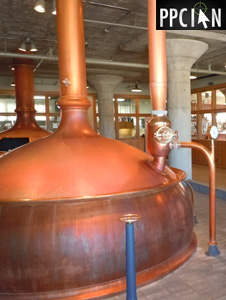 Have you heard of Anchor Steam before? Here in San Francisco / Silicon Valley, Anchor Steam is quite the popular beer. They have been making amazing beer since 1896. Importantly, they make beer the old fashioned way, and it's absolutely some of the best tasting beer you can find.
Today at Anchor Brewing, we enjoyed a really great tour of their facility. It's super impressive. The facility is huge and is the central location where Anchor Steam makes all their beer, right in downtown San Francisco. Aside from seeing the facility, I enjoyed learning about Anchor Brewing's history. The company certainly faced challenges over the years. However, despite all odds, they made it due to persistence and of course quality. This is an important lesson for any business, and is quite the motivational story. The tour ended with some great beer tasting, with my favorite beer being the "Breckle's Brown Ale".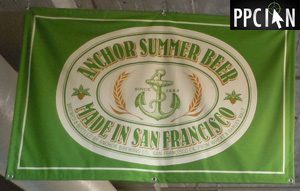 I also enjoyed today's tour because it was the perfect excuse to take it a little easy. Pay per click is a very intense career path. Since the beginning of the new year, I have been working around the clock. I'm thankful for that, it has been fun. That said, I need to remind myself to take a little time off. The Anchor Brewing tour provided the perfect opportunity to do so.
Of course, the best part of today was spending quality time with friends. I couldn't think of a better group to spend time with outside of our normal work environment. Thanks so much Google for arranging this event and making it happen, you are the best! Want to visit Anchor Brewing yourself? Make sure to make reservations in advance, it's a very popular tour and fills up quickly.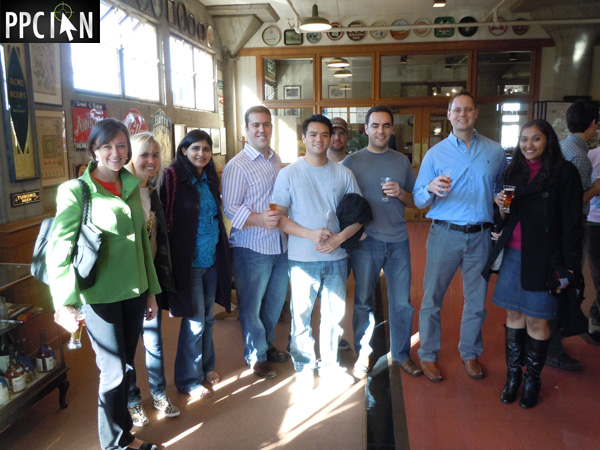 Images in this post © PPCIan.com