Hi, Everyone! As many of you are aware, I share all of my best dividend investing content for free. Pouring countless hours into each video, my PPC Ian Dividend Investing For Everyone YouTube Channel and community is a true passion of mine. With over 60,000 subscribers and 4.7 million video views, I could not be more grateful for everyone's support. Thank you for your likes, comments, and subscriptions! (And, thank you to those who have purchased My Custom Dividend Investing Merch.) More than anything, it has been so rewarding meeting many of you!
There Is A New Way To Support PPC Ian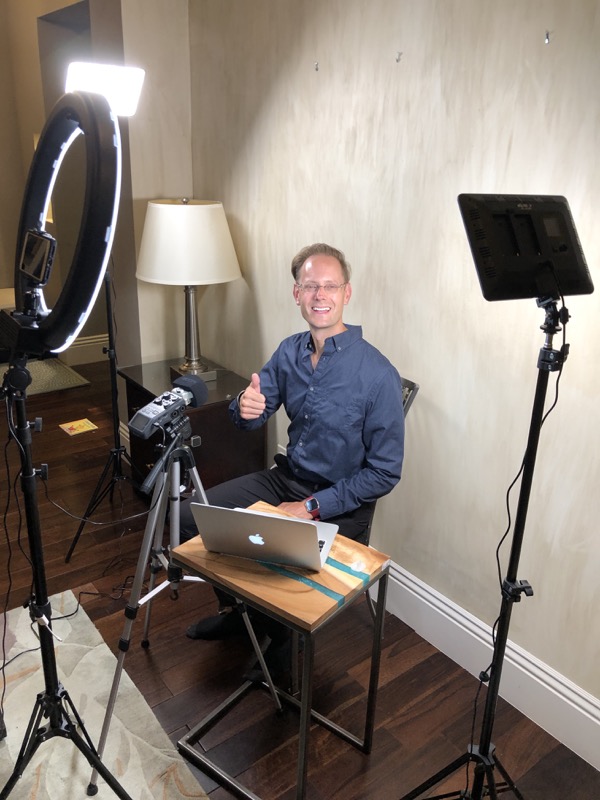 If you like what I'm doing and want to see even more, there's now a new way to support PPC Ian Dividend Investing For Everyone! Many of you have been asking over the years, "Ian, can I support your channel financially?" (And, it costs quite a bit of money to run my channel – domains, websites, software, graphic design, video editing, and more.) As a result of these two factors, I have decided to launch a PPC Ian Patreon Account. If you are interested in contributing to the success of my YouTube channel and my mission to spread the best possible dividend stock investing content for free, you can now do so financially, on Patreon!
Homies and Thug Life Investors
I offer two tiers of support on Patreon. The first tier ($3 per month) is the Homie level. The second tier ($10 per month) is the Thug Life Investor level. Your support means the world to me and helps me:
Do more!
Produce more content
Produce better quality content
Include better graphics and animations
Take my dividend investing channel to the next level
Everything Remains The Same
The hallmark of PPC Ian Dividend Investing For Everyone is that it's truly for EVERYONE. I share my best content for free. And, that will remain the same. Whether you choose to support my channel via Patreon or not, you will have the exact same access to my dividend investing videos. I realize that not everyone is in a financial position to contribute, and I respect that. I want everyone to have access to my best work, for free.
My Heartfelt Thank You
If you do decide to show your support financially, via Patreon, I want to extend my heartfelt thank you. (I also want to extend my heartfelt thank you if you support in other ways too!) Your support means the world to me. And, your support helps with my tremendous aspirations for this channel. I'm just getting started here and have lofty goals for PPC Ian! I want to take this opportunity to sincerely thank you all!
Want to contribute on Patreon? Here's my PPC Ian Patreon Page.
DISCLAIMER: All information and data on my YouTube Channel, blog, email newsletters, white papers, Excel files, and other materials is solely for informational purposes. I make no representations as to the accuracy, completeness, suitability or validity of any information. I will not be liable for any errors, omissions, losses, injuries or damages arising from its display or use. All information is provided AS IS with no warranties, and confers no rights. I will not be responsible for the accuracy of material that is linked on this site.
Because the information herein is based on my personal opinion and experience, it should not be considered professional financial investment advice or tax advice. The ideas and strategies that I provide should never be used without first assessing your own personal/financial situation, or without consulting a financial and/or tax professional. My thoughts and opinions may also change from time to time as I acquire more knowledge. These are, as discussed above, solely my thoughts and opinions. I reserve the right to delete any comments for any reason (abusive in nature, contain profanity, etc.). Your continued reading/use of my YouTube Channel, blog, email newsletters, whitepapers, Excel files, and other materials constitutes your agreement with and acceptance of this disclaimer.
COPYRIGHT: All PPC Ian videos, Excel files, guides, and other content are (c) Copyright IJL Productions LLC. PPC Ian is a registered trademark ™ of IJL Productions LLC