I'm really excited about today's post because it covers an important component of the pay per click career path that sometimes gets overlooked: Search engine relationship management. Specifically, I'll be discussing a few tips to get the most out of your relationships with Google, Yahoo, and Microsoft. At the end of the day, it's all about leverage. Manage your search engine relationships efficiently and your profits will skyrocket!
Tip 1: Your Search Engine Reps Are Part of Your Extended Team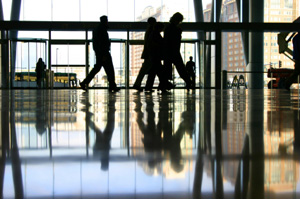 My first tip is really simple, yet extremely powerful. It's easy: View your search engine reps as if they are part of your internal team sitting just a few cubes away! Thinking of your reps this way is very powerful. Let's say your internal team is comprised of three people, one for each first tier search engine. Now, let's say you have three search engine reps, again one for each search engine. Rather than having three team members, you actually have six! Now, just think how much work six hard working individuals can accomplish, it's very powerful stuff.
In reality, this tip is not completely true because your reps are not exclusively dedicated to your account. Even if you're one of the largest spenders out there, your reps will still have a handful of clients. At the same time, if you are a large spender, your reps will have extra support on their end making the relationship quite powerful.
Tip 2: Your Reps Are Resources – Keep Their Queue Full
So now that we've established that your reps are part of your search marketing team, we'll discuss some great ways to manage these "new" team members. First and foremost, would you ever have your internal team sitting around without any projects to work on? Of course not! Pay per clickers are very expensive and valuable resources. As such, you want to manage your reps just like your internal team and keep them working on the highest leverage projects possible at all times.
From my experience, most reps will go the extra mile. Some projects you may want to consider assigning your reps: keyword generation (both positive and negative), keyword review, keyword categorization, content match suggestions, account growth opportunities, and advanced intelligence. From my experience, those teams that invest sweat equity really do win the PPC game. Sometimes, however, you really need to divide the manual work on the keyword generation, review, and categorization side of things. Involving your reps in the process (in addition to your internal team) is the perfect way to gain scale on those valuable sweat equity type projects, helping the divide the work!
Tip 3: Leverage Search Engine Reps For Advanced Intelligence
What can your reps do that you're not able to internally? They can provide advanced intelligence around your overall market, search engine trends, and most importantly what your competitors are doing. Therefore, I always like to have at least one intelligence style project in the queue. Now, here's a word of advice: If you're always looking at the market and competition, you're looking backwards. For that reason, I'm always focused on setting new trends. I want the competitors to be following me. At the same time, it's important to be aware of the market, just don't spend too much time or else you may lose your first place position.
Tip 4: Manage It All With Weekly (or Bi-Weekly) Calls
The cornerstone of my personal management style hinges around weekly 1-on-1s with my reports. The 1-on-1 provides the perfect opportunity to dive into projects and also career progression. Now, you're not going to dive into career progression with your reps, but you'll definitely want to stay on top of their queue. How will you do this? Weekly (or bi-weekly) calls are essential. You'll want to take close notes, get ETAs, and really stay on top of your reps just like you would with our internal team. Execute on all of this properly and you'll ensure great productivity!
Now, let me flip this the other way. Excitingly, many reps will bring up great new ideas that you never thought of! They will help drive your priorities. I also like to view these weekly 1-on-1s as a status check on your own work, the work that is being driven by your reps. It's a great two way street and a reality check for your own progress as well.
Tip 5: In-Person Meetings Are Key
Something I've learned over the years: Personal connection is critical in building great business relationships. You really need to know your reps on a personal level and meet them in person for the optimal relationship. It's easy if you're in San Francisco like me and can hop on over to Google's office in a matter of minutes. However, if you're out of town, I strongly encourage you to make the trip. It will really impress your account management team and will take your search engine relationships to the next level!
As a closing thought: I'm a huge proponent of beta tests. Build strong relationships with your reps (and add as much value for them as they are for you) and you'll get included in beta tests. This can be a tremendous way to advance your business while being the first mover on new and innovative products before they're released to the general market.
Image of Business Space © iStockPhoto – jsmith