Welcome PPC Ian YouTube Channel subscriber! Are you a local San Francisco Bay Area resident? (Or, is it reasonably easy for you to visit San Francisco?) Make sure to sign up for our local Bay Area crew! With our first meet-up happening in November, 2018, this email newsletter will always keep you updated on the most recent PPC Ian subscriber meet-ups.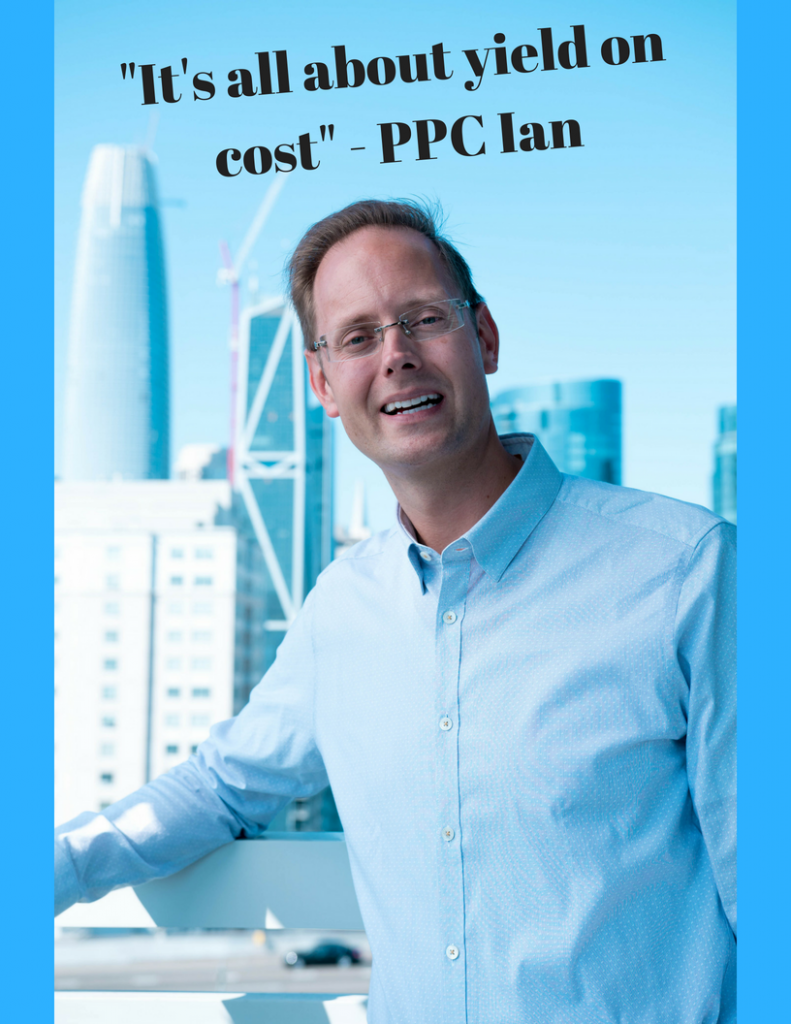 Typically hosted at a local Starbucks (Disclosure: I am long Starbucks, ticker SBUX) or Peet's Coffee, these meet-ups offer subscribers a chance to connect in-person and discuss our passions for dividend investing, stocks, and early financial freedom. We have such a thriving community on the PPC Ian YouTube Channel, we are investors encouraging and supporting investors. Our local meet-ups offer an opportunity to extend that community on a personal level!
To stay in the loop on our local meet-ups, simply sign up for my local crew newsletter below (use form below and make sure to keep an eye on all of your email folders). You will receive an initial welcome email that you have to confirm. Once you are all confirmed, you will always receive updates on local dividend investor meet-ups. Regarding our first meet-up in San Francisco, I actually offer a few dates and would like your feedback so we can pick the date and time that works best for the majority of PPC Ian community members. So, please make sure to respond and voice your opinion!
Our community is certainly growing! Just the other day, a subscriber approached me downtown! I was actually sitting at our local Starbucks and he came up and introduced himself – how amazing! Now, we are meeting for lunch next week. This is actually the second time this has happened. At 15,000 subscribers strong (and growing), we're going global here with the PPC Ian community. I cannot wait to meet you in-person at our next Bay Area meet-up.
Thank you so much for subscribing to my YouTube Channel! Your support truly means the world to me!
Sincerely,
Ian Lopuch (PPC Ian)
IJL Productions LLC
My Number 5 Favorite Stock Of All Time (This One Surprised Me!)
Want to learn more about our first dividend investing meet-up? I discuss it a bit at the end of this amazing video featuring my number 5 favorite dividend growth stock of all time. Of course, you may want to watch the rest of this dividend growth investing video too – it's one of my favorites.
I Love Investing In Starbucks (SBUX)
Speaking of Starbucks… Want to learn more about my passion for investing in Starbucks for dividends and cash flow? You may enjoy this video:
Disclosure: I am long Starbucks (ticker SBUX). I own that stock in my personal stock portfolio.
Disclaimer: I'm not a licensed investment advisor, and PPC Ian videos, Excel files, and content are just for entertainment and fun. PPC Ian videos, Excel files, and content are NOT investment advice. Also, I'm not a tax advisor and PPC Ian videos, Excel files, and content are NOT tax advice. Please talk to your licensed investment advisor before making any financial decisions. Please talk to your licensed tax advisor before making any tax decisions.
All PPC Ian videos, Excel files, and other content are (c) Copyright IJL Productions LLC.