I work in the commercial real estate space, at a swiftly-growing business that regularly launches new physical properties/businesses. As the marketing executive, I'm always thinking about the most effective go-to-market strategy for new stores. Today's post is meant to offer a checklist for anyone else in the same situation. Have a new store coming opening and figuring out how to launch with the most impactful results possible? Let's explore the best marketing channels for your go-to-market strategy.
Website, Landing Pages, and Offer Strategy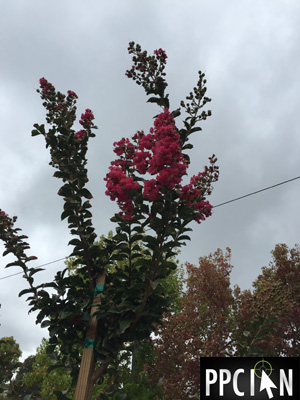 Before we explore the marketing channels, let's first figure out our foundational strategy. Start building your website, landing pages, and offer strategy well in advance of your new business launch. If you have a store opening, I like to have my website ready a few months early. Even if the store is not open, you can start "pre heating" the market with some pre-opening promotion. Why not gain customers before you store even opens?
Some important considerations:
Whether you are building a new website or adding a new section on an existing website, make sure to notify your relevant team members and/or technology partners very early. Get on their calendar immediately.
Consider taking photos and videos of your store in progress. Even if your store has not opened, you could share with consumers the future site and construction progress on your website.
Consider a very strong offer for early birds.
Include a lead form on your website and start collecting names and emails addresses. When your store is getting ready to open, send an email to your list.
Pay-Per-Click (PPC)
Now that your website is ready, I suggest starting with PPC, the best marketing channel for your go-to-market project. Where do consumers go when they are looking for anything? The go to a search engine, such as Google. Where do consumers look on search engines? Do they go to page 2, 3, or 4? No, they look at the first few results on the first page of Google.
Search Engine Optimization (SEO) can take time. With a new store, you may not rank very well in the organic search results. This is where PPC comes into the picture. Paid search, the paid results on Google and other search engines, allows you to immediately market your store at the top of page 1 of the search results.
Some important considerations:
If you're operating a physical business, make sure to opt into mobile. Mobile is critical for brick and mortar businesses.
Take advantage of geo targeting. Only show up in the geo(s) that apply to your new business.
Bid high. It's important to start a new campaign with strength. I typically recommend showing up in the first few positions, especially when a campaign is brand new.
Start with exact match to make sure you're targeting the exact queries you'd like.
As part of your paid digital strategy, consider launching paid social media campaigns. Since paid social does not typically convert as well as paid search (higher in the marketing funnel), I typically start with paid search and then work on paid social as time and budget permit.
Programmatic Retargeting
PPC costs money, sometimes a lot. I like to get as much leverage on my media spend as possible. This is where Retargeting enters the picture. Consider adding retargeting pixels to your landing pages and website. Once a consumer has reached your website via PPC, they may choose to leave. Leverage retargeting to share a special offer or coupon with your new prospect. With programmatic CPMs often in the $2 and $3 range, retargeting becomes a low cost way to increase the yield of your PPC campaigns.
Some important considerations:
Install Google Analytics on your new website. Set up Retargeting Lists within Google Analytics and link to your Google AdWords account. This is a really easy way to leverage free Google products to easily set up retargeting on your own.
Direct Mail
What does this old world marketing channel have to do with your business? A whole lot! Direct mail has come a long way. These days, you can target direct mail just as you would online marketing channels. Want to target specific life events? You can do that. Want to target specific age groups? You can do that too. Want to target consumers in a certain radius of your store? Easy! When launching new stores, direct mail postcards with a special coupon offer can work very well, especially when you take a data-drive approach.
Some important considerations:
Don't know where to start in the world of direct mail? I suggest starting with Bantu Direct, a PPC Ian sponsor.
Consider first class mail since second class delivery dates are less predictable. While more expensive, first class mail ensures your mailers reach consumers in advance of your store opening.
Consider 6×9 postcards to make a true impact. While 4×6 postcards are more cost effective, 6×9 convert better since they really stand out in the consumer's physical mailbox.
Opt for higher quality cardstock to make the best possible impact.
Radio
While my name may be PPC Ian, my love for non-digital channels has grown exponentially over the years. Why? Offline marketing offers enormous scale and many of the efficiencies and conveniences of digital. Consider some hyper local radio to create awareness for your new store. Radio is super for awareness, direct response, and amplifying everything you are doing with your new store.
Some important considerations:
Consider local, terrestrial radio for a locally-targeted campaign.
Work with an amazing agency like Oxford Road to get on the local radio stations and shows that your consumers care about. With limited time in launching your new store, work with a partner/agency that can truly help with your creative strategy.
Don't only run ads on local, terrestrial radio. Also consider a "DJ Reads" strategy where local DJs, that your consumers love, actually share your brand with their audience.
Make your call to action (CTA) a phone call, if possible. Set up a unique phone number and have someone ready to answer and provide info. Also consider a text message CTA.
PR
Especially with a local, brick and mortar strategy, I love PR. Get to know the local influencers in your market. Build your story. Get in front of the press by offering value. PR offers a great way to launch a new business. There is a reason PR is listed a bit later than the other channels. It won't drive as much direct response as a channel like PPC, for example, but I do recommend including in your strategy for a few reasons:
You can't really tap into the power of PR any old day. PR revolves around big events. Opening a new store is a huge event. This is one of your best chances to flex the power of the PR channel.
PR will drive your long-term SEO efforts. While SEO will not likely help too much for your store launch (more on this later), SEO is one of the most important investments you will ever make. PR is, in my opinion, the best way to build quality citations and links to your brand.
Channels To Postpone
When opening a new store, focus is everything. There are only so many hours in the day, and I recommend doubling down on the channels that will be most effective for your launch. This does not mean that the other marketing channels are not important, it just means they can stand to wait a little longer. Following are the channels I love, but recommend postponing just a bit, especially if your resources and team are lean (like mine):
Search Engine Optimization / Content Marketing: This free media channel (other than time and resources invested) is one of my favorites. Great SEO takes time, energy, and thought, not only to complete the work required (generating content) but also enjoying the benefits (Google does not rank new websites/businesses overnight). During your store launch, start generating ideas for content and capture photos and videos. However, you can afford to postpone the bulk of the work until your store is physically open. Delaying your SEO a few months will allow you to focus on the channels that drive immediate impact, without having material impact on the long term of your organic search.
Organic Social Media: Before your store launches, make sure to reserve your social media handles. Moreover, make sure to integrate social media into your website. However, the day-to-day management of organic social media can wait. In my experience, organic social media is a bit like SEO. It takes time to scale. When the results start flowing in, they can become exponential in nature.
TV: This channel offers true scale and power. At the same time, a great TV strategy takes time and effort. The best TV campaigns rely on a team that already has extensive knowledge of a stable, operating business. Because your store is brand new, I suggest waiting a few weeks (or months) after launch to make sure everything is going smoothly before tapping into the scale of TV.
Image of new tree © PPCIan.com