You have a thriving career in customer acquisition marketing. You're an expert at Google AdWords, retargeting, the ion interactive landing page platform, managing multi-million dollar campaigns, and so much more. One day, you decide to leave your job for a new one, and try something different: loyalty programs. Everyone around you questions your actions, but you are convinced. I actually know somebody who did just this (someone who used to be on my team), and I believe she made an incredible choice. Here's why…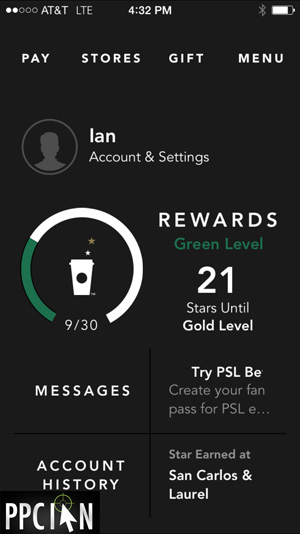 Customer Acquisition Is A Springboard
I'm the biggest fan of digital marketing and customer acquisition marketing around. I have personally grown in this career from Marketing Associate at a startup to Vice President at a publicly-traded Nasdaq company. Then, I springboarded to Partner at a 40-year-old real estate development company, becoming the in-house resident technologist. While I still do marketing and customer acquisition, I also do so much more. I'm an investor. The skills you learn in customer acquisition prepare you for anything! At some point, I recommend that all customer acquisition professionals take advantage of that springboard to broaden their horizons. Enjoy the present moment, but also think about what's next.
The professional who went from digital marketing to loyalty programs knows about career velocity. There are two types of learning: Depth and breadth. It's a balancing act. Once you have depth (which is very difficult in something complex like customer acquisition), think about gaining breadth in something else, especially something related. In my opinion, this is the path to true leadership. Most importantly: Think about how you can leverage ideas and frameworks across channels, disciplines, and practices. It's this high-level breadth of experience and thinking that adds great value to companies. This is only possible when you take risks and expand your horizons, at the right time.
Customer Retention Is Paramount
Those in digital marketing know that cost of acquisition is increasing each and every year. The marketplace keeps getting more and more competitive. CPCs are increasing in paid channels, like pay per click. Even free channels, like SEO, require more dedication and expertise than ever before.
When you acquire customers, it's all about retaining them! My prediction: Customer retention will become the most important marketing practice. Despite the skepticism of others, the professional who decided to get into loyalty programs knew exactly this! You retain customers through an incredible product and customer service. You also retain customers through loyalty programs. A few examples: The Starbucks App, United MileagePlus, and Chase Ultimate Rewards.
I picked these examples because these are loyalty programs that I personal utilize, programs that keep me incredibly loyal to their brands.
Because of the Starbucks app, I think twice before going to Peets.
Because of MileagePlus, I only fly United, even if the route is not as ideal.
Because of Ultimate Rewards, I mostly use Chase credit cards.
Because of the ability to convert Chase Ultimate Rewards to United MileagePlus miles, I'm even more dedicated to these programs.
Loyalty Programs Bridge Marketing and Product
One of my favorite trends in marketing is the convergence of off-site and on-site experiences. Marketing is just as much about conversion rates as acquiring traffic. Marketing is just as much about back-end retention and lifetime revenue as it is about volume of orders. The professional who jumped into the loyalty programs made a move that gives her direct control over customer experience and ultimately lifetime revenue. Great marketers these days are also great product managers. Getting into the loyalty programs space gave this professional a great opportunity to leverage both disciplines at once.
Do you have any favorite loyalty programs? Have you taken any risks or big moves in your career?
Image of Starbucks App © Starbucks (and © PPCIan.com Starbucks Account)