This blog is all about careers in marketing. Why then, do I spend so much time on personal finance? First and foremost, I love personal finance. Second, I believe personal finance is key to your career (it's a great topic to discuss with executives) and your longevity (invest wisely now and you could retire while still a relatively young marketing professional). I'm truly excited to introduce Loyal3 today, a disruptive game-changer.
What is Loyal3?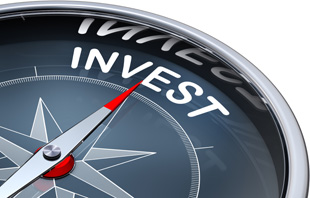 Loyal3 is an SIPC member stock broker that makes investing accessible to everyone (including you). Ever want to buy an individual stock but don't want to pay commissions? Loyal3 charges no commissions by batching your order with others (they execute fewer trades this way), and receiving compensation from companies. Brands pay Loyal3 because smaller, loyal shareholders mean less volatility in share price and consumer brand loyalty. (Hmmm… Wait a minute, I think I have been drinking more Starbucks since I started purchasing SBUX via Loyal3. Loyal3, you got me!)
Ever want to buy stock but don't have enough money to buy a single share (especially for more expensive issues like GOOG and AAPL)? Loyal3 allows you to buy fractional shares, starting at a minimum investment of $10 per trade. Ever want to buy stocks, but don't know where to start? Loyal3 offers only the biggest and best brands (about 50 stocks are offered for purchase. (While some may see this as limiting, I see it as pure clarity. I'm personally all about the big brands that pay big, growing dividends. Maybe it's because I'm a marketer and truly admire a great brand…)
In other words, Loyal3 removes all barriers that have ever kept you from owning individual stocks. In my opinion, no business professional should say, "I don't own individual stocks", with this cool new invention called Loyal3.
Loyal3 also offers the ability for small investors to participate in IPOs. I wanted to call this out because it's incredibly cool, but didn't want it to be the focus of today's post because I prefer a brand-driven, long-term strategy. (Many are in IPOs for a quick gain, only to sell the issue later.)
PPC Ian's Personal Loyal3 Strategy
So how am I personally leveraging Loyal3? As a long-time investor and finance enthusiast, you may be thinking, "PPC Ian probably already has a broker. Does he really need another one?" My answer is, "Yes and yes!" Here's why:
I can buy via credit card and earn rewards points. You read that correctly: Loyal3 allows investors to purchase stock commission-free via credit card. Due to the rewards points, not only am I avoiding commissions, but I'm essentially being compensated to buy stock in my favorite brands. Loyal3 limits credit card-based trades to $50, however you can execute as many as you like. I'm actually in the platform buying stock almost every single day, sometimes multiple times in one day. (I see this transaction size limit as another benefit, see my later point about dollar cost averaging.)
Before we move on, two incredibly important points about credit cards. First, always pay your balance in full each and every month. Leverage your card for points, but do it responsibly. You don't want to go into debt to buy stock. If you're in debt already, pay your debt off first.
Second, please don't use Loyal3 as a churn-and-burn platform. I have read some blog posts about how some individuals are buying stock via credit card and then selling as quickly as possible. They are using Loyal3 to hit their spend thresholds to achieve sign-on bonuses for credit cards. I feel like this type of activity is against the charter of Loyal3 (creating loyal shareholders) and is a deceptive practice that could hurt this cool, little brokerage. Get those points, but only do it if you're a real, long-term investor and plan on holding your stock. Let's do the right thing here so this credit card option is around for a long, long time (for those of us who use it responsibly).
As hinted at above, another big aspect of my Loyal3 strategy is dollar cost averaging. It's difficult (impossible perhaps) to accurately predict the future of the overall stock market, and individual stocks too. Dollar cost averaging is all about risk mitigation. With no commissions to hold you back, I like to buy many smaller lots on a very frequent, recurring basis. Odds are, I will be buying when prices are high, medium, and low (my favorite scenario). It's the average that matters, and I'm not going to buy the absolute market top in one big lot this way. Moreover, dollar cost averaging creates discipline. I'm buying rain or shine. This is possible with traditional Internet-based discount brokerages on perhaps a weekly or monthly basis, but definitely not a daily basis, at least given the size of my investing budget. (The fees would be way too high Asa percentage of my dollars invested.)
The final pillar of my Loyal3 strategy is one of simplicity and record keeping. In other accounts, I already own some of the stocks that Loyal3 offers. I was very close doubling down and setting up some recurring buys in Loyal3 as well. However, I then realized the record keeping would get too intense: (Recurring) buys of the same stock across different brokerage accounts. I concluded to simply focus on stocks I wanted to own anyway, but didn't already have in other accounts. Why not keep things easy on myself? While I don't plan on selling, I'm very much an advocate of impeccable records.
In sum, I'm really excited about Loyal3. I guess I'm a finance geek at heart, with new innovations like Lending Club and Loyal3 topping my list of favorite inventions in the last few years. Now, combine a Loyal3 strategy (stocks) with a Lending Club strategy (loans), and you've got a really rockin' portfolio strategy!
Disclaimer: Long SBUX
Disclaimer: I'm not a financial advisor. This is not investment advice. This is for entertainment purposes only. Please contact your financial advisor before making any investment decisions.
Image of invest © iStockPhoto – frankpeters