I'm a huge fan of corporate holiday cards and gifts. Giving gifts is such a wonderful way to say "thank you" to your valued colleagues, vendors, and partners. Gifts don't have to be super expensive, it's the thought that matters. Being an online advertising professional, I'm truly blessed and lucky to work with amazing partners such as Google, Yahoo!, and Marin Software. This year, my partners went all out and sent over some truly impressive (and amazingly appreciated) gifts. Today, I wanted to highlight a few of the gifts I received this year. Thanks everyone for the awesome gifts!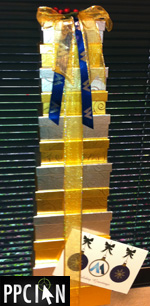 First up is the tower of chocolates and goodies from Marin Software. This tower is truly impressive, check out the picture to the right. Each box contains a different treat. I'm talking about chocolates, truffles, gourmet cookies, and so much more. Marin's gift is the first one I received this year and it went fast. Everyone at the office truly enjoyed it! Thanks, Marin!
Second up is the most amazing gift basket ever from my SEM agency. This is the first picture below. I put an Expo marker next to the gift basket for size comparison. This basket has more food than one could possibly eat! It's a heavy gift basket and has just about everything from caviar to chocolates to smoked salmon. I know we will be enjoying this gift basket for months to come, our SEM team is stocked with snacks and goodies.
Next, I wanted to highlight the third gift on the list, the amazing Harry and David gift box received from our friends at Yahoo! This is perhaps the classiest gift basket I have ever seen. It contains pears, apples, chocolates, and more. The presentation is simply amazing. I really like this gift box because it's the perfect balance of healthy foods and desserts too.
Good things often come in small packages! I wanted to sincerely thank Google for the fifth gift on my list today, an amazing Ghirardelli coffee mug filled with all flavors of Ghirardelli chocolate squares. This gift is truly fun because Google sent it to all members of our team. It's always fun when you get a personal gift, thanks Google.
I wanted to round up today's post with my fifth gift, an amazing gift basket (literally in a basket) from one of our favorite second tier search engines. This basket, like Yahoo!'s, is from Harry and David. The pears, apples, nuts, and goodies are delicious.
The 2012 holiday season is definitely the season of good food. Our gifts this year were all centered around the gift basket and food theme. Thank you so much, everyone, for the gifts. I'm so honored and lucky to work with such amazing partners in such an amazing industry. I wanted to also take this opportunity to sincerely thank you for reading PPC Ian and to leave you with a parting thought… While all of these gifts truly made my month, I also had the great opportunity to purchase a few gifts this holiday season for those less fortunate (via my company's holiday gift drive). This is truly the season of giving and I encourage you to find ways to give back. That is the most rewarding gift of all!
Images of My SEM Holiday Gifts From Amazing Partners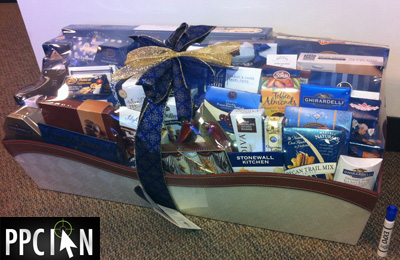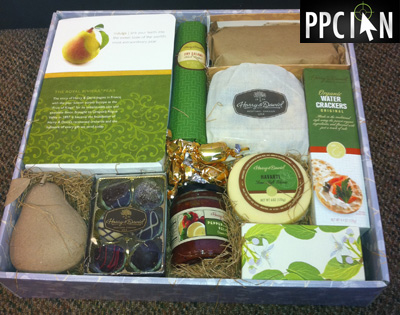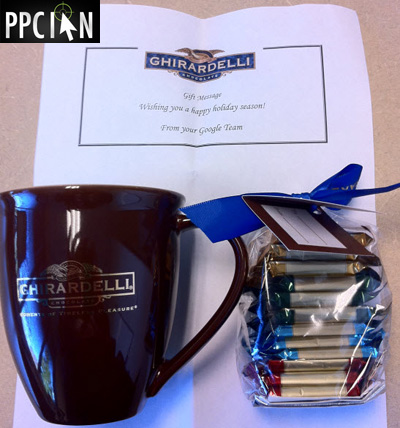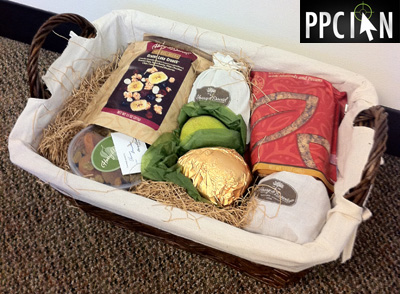 Images in this post © PPCIan.com