So it's 2010 and you're looking to get promoted in your PPC career. At the same time, you value your work-life balance. You can't imagine working 80 or more hours a week, trading your personal life for promotion. Well, I'm here to tell you that you absolutely don't need to! In my opinion, it's totally possible to ascend the corporate PPC ladder while enjoying your personal life, on a 40-60 hour workweek. How are you going to do this? It's simple: You need to work smart by programming your PPC mind. Today, I'm going to uncover three of my favorite mind games to unleash leverage in your PPC career.
Force Yourself To Work With Extreme Efficiency In Pay Per Click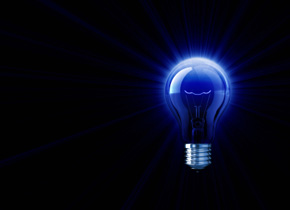 I honestly wrote 40-60 hours above to be conservative. As someone who's ultra-efficient, I totally believe that the 40 hour workweek is possible in PPC. Just think about the time that gets wasted during the day when you're:
Surfing the Internet (unrelated to work)
Logging into your Facebook account
Taking a really long lunch
Chatting with friends
Working at a slow pace
Getting distracted and jumping between projects
Just sitting there (or even dozing off) without actively doing work
Now, just think about what would happen if you were incredibly focused the entire workday. You came into the office with the "I'm here to work hard" mentality. You actively fought against your mind when it tried to tell you to lose focus. (Believe me, my mind's natural tendency is to defocus.) The answer is simple: You would get promoted faster and reduce the duration of your workday, dramatically.
In my opinion, all it takes is a little conscious effort and the recognition that you need to force your mind to focus. When you accomplish this, the amount of work you can get accomplished in the normal workday is astounding! While all of this is applicable to any job, it's especially applicable to PPC because we're often juggling more priorities than we can count while facing the pressure of hitting numbers. We're in a situation that promotes defocus. Force your mind to focus and you'll be on your way!
Two other tips to stay focused in PPC: First, Make sure to vary your workplace. I like to switch between my company's two offices and even spend some time working at Starbucks. The variety really keeps my mind from defocusing. Second, take time off when you need it! PPC is like a sport, especially when you're ultra-focused. This amount of focus can be quite draining. If you're able to really force your mind to focus, I suggest scaling back your hours and taking off days when you need it. Your mind needs time to recover.
Force Yourself To Be In a Charged, Positive Mood Every Single Day
I absolutely love this tip. Are you naturally happy every single morning? Of course not! Even if you're like me, in the career of your dreams, sometimes you're tired and grumpy. It's ok and perfectly natural. Now, I'd like to highlight another awesome opportunity to control your mind. Take a step back and realize that you're the one in control, not your mood. My strategy: I like to hype myself up. I'll straight up lie to myself. "Ian, you're not in a bad mood. You're in a good mood. You're the man! You're PPC Ian!" I'm serious here. After a while, I'll believe the lie. I'll program my mind.
Now, let me let you in on a secret. In my opinion, positivity is one of the greatest factors in promotion. Nobody wants to promote the disinterested employee. They want to promote the employee who loves their job, the person who lives for the company. It's as simple as forcing your mind into a hyped up state even when it's not. It almost becomes a game. How hyped up can you be when facing difficult situations? As I mentioned in a previous post, PPC perception is reality. If you're always in a positive mood, you're carefully crafting the best possible perception.
Some other great points about positivity in your search engine marketing career:
Enthusiasm is very contagious. You're not only hyping yourself up, you're setting the mood for the entire team. You're acting like a PPC leader.
Those that have a positive outlook tend to realize their goals. When you start thinking negatively, you're stepping away from your goals. I'm a big believer in The Secret.
I'll consistently hype myself up before any meeting or call that involves sales. Sometimes people think I'm crazy talking to myself in a conference room but it totally pays off.
As a closing piece of advice, make sure to give yourself extra rest. It can be very tiring if you're in a charged mood all day. You need time to recover so you can consistently deliver results.
Force Yourself To Avoid Conflict and Anger
There's no way around it. Even if you're a nice guy like me, you're likely to get into a situation once in a while that has conflict potential. It's probably not even your fault. Someone does something (either unintentionally or even intentionally) to step all over you and you're upset. My advice: Do absolutely whatever it takes to be the bigger person. I repeat, never show emotions of conflict and anger at work.
This is very important in your PPC career. We're naturally under a bit of stress in pay per click. We're managing to stretch goals and have a plethora of projects in mix. Now, throw on top of that the fact that someone might not be playing by the rules and you have the potential for career disaster.
However, if you're smart and have perspective you will always handle the situation gracefully. My two pieces of advice: First, never react right away. If you feel like you're going to get upset, take some time to really think about it. Sleep on it. Never start sending that nasty email before it's really well thought through. In fact, once you think it through, you will never send that email, trust me. Second, make sure to exercise regularly. If you get upset at something, it's very easy to take out your aggression at the gym and then come back to work the next day in your charged, positive attitude.
While this is probably the most difficult mind-controlling trick, it's the one that shows the most maturity. If you're able to consistently work efficiently, stay positive, and avoid conflict at all costs, you are playing the PPC game to win and will be promoted to the top. These are all attributes of the most effective pay per click leaders out there. These are all mind games that are directly under your control.
Image of Blue Lightbulb © iStockPhoto – BlackJack3D