Hey Everyone,
PPC Ian here. Today I'm thrilled to share a guest blog post by my good friend Francesca StaAna of AdMedia Online Ad Network. I'm a tremendous fan of AdMedia, their blog (in fact, I just guest posted there), and their entire team. So, when it came time to run the latest and greatest guest post here on PPC Ian, Francesca came to mind at the top of the list. I wanted to take this opportunity to sincerely thank Francesca and AdMedia for the awesome guest post. Without further ado, let's jump into the things you should avoid when writing marketing copy!
All the best,
Ian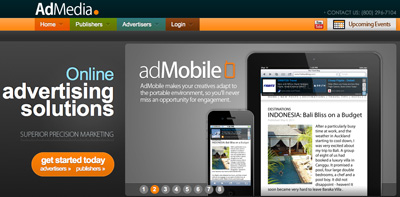 When it comes to creating ads and marketing materials, most people strive for stunning graphics and attention grabbing images. And while there's certainly nothing wrong with that (your ads need to look awesome, after all), graphics can only take you so far. It's important to note that design is only half the battle and you need to pay just as much attention to the actual content of your ads.
Unfortunately, some people seem to have forgotten this, which is why a lot of ads and content on the web miss the mark when it comes to converting their audiences.
Below is a list of the top "DON'Ts" that advertisers need to be wary of. Be sure to steer clear of these mistakes whenever you're writing content for your ads and other marketing materials:
(1) Putting cleverness over clarity – Keep in mind that main reason why you write anything – whether it's ad copy, a blog post or an email – is to communicate a message to the reader. You don't write to blow people away with how witty you are or to show off your wide vocabulary (at least not in the real world); you write because you want to get a message across so that the person on the other end would take the necessary call to action.
With that said, it's essential to put your audience and your key message first when it comes to writing the content of your ads and marketing materials. While it's perfectly okay to be witty and to inject some word play into your copy, don't do it at the expense of what you need to say.
The challenge here of course, is striking that balance between being overly witty and insipidly direct. Be as clever as you can be, but make sure that the core message of your content doesn't get lost in all that creativity.
Exceptions: There a few situations that can excuse people for being clever instead of clear. Trying to build up curiosity by being vague or mysterious on purpose is a good example of this.
(2) Being self-absorbed – Resist the urge to talk about your product/service too much, and instead focus on addressing the needs of your readers. While it may be tempting to go on and on about how great your company is, or how many awards you've won, remember that your readers don't necessarily care about those things. What they do care about though, is making their lives better, more fun, or easier.
Keeping asking yourself the question of what's in it for THEM? Determine the needs and wants of your customers and write your ad copy in a way that addresses those desires.
(3) Stressing features over benefits – Features pertain to a product's or service's unique aspects or components. Example: Rear bumper sensors found in new luxury vehicles.
Benefits on the other hand are the outcomes or underlying perks brought about by features. For instance, being able to park more quickly and easily is a benefit brought about by the rear bumper sensors mentioned above.
Recognize that there's a huge difference between features and benefits, and when it comes to sales, highlighting the latter has proven to be more effective. When advertising your product or service, aim to go beyond the features.
List the components of whatever it is that you're advertising think of what customers will get out of those features. You should then focus on selling those benefits and experiences rather just promoting a product's functions.
Do you see these errors in the advertising realm? Share your thoughts in the comments below.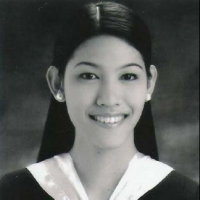 Author Bio: Francesca StaAna is from AdMedia, an online advertising network that connects advertisers to consumers through multiple channels including search, display, social, mobile, and more.