Hello,
I'm Ian Lopuch (also known as PPC Ian), and I'm thrilled to welcome you to my blog. I'm excited to share a little bit about myself, my blog, and my purpose blogging here at PPC Ian. Thanks so much for visiting and reading, it means the world to me!
Sincerely,
Ian Lopuch (PPC Ian)
Who's PPC Ian? Career Overview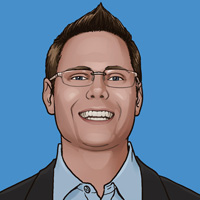 I'm a Silicon Valley business executive and general manager, with deep roots in technology. I'm also an investor with a lifelong obsession for cash flow. Whether I'm leading complex digital marketing programs with $30 MM+ annual budgets, integrating cutting-edge technologies, hiring and coaching large teams, or acquiring and developing commercial real estate properties, I take charge of all with the mindset of an investor.
I have 11+ years experience acquiring, developing, and retaining customers in competitive markets. Some consider me the "go to guy" in corporate Silicon Valley for complex marketing campaigns and challenges. While my current role spans marketing, commercial real estate development, business development, technology, and executive leadership, my roots will always be in digital marketing.
After graduating Stanford with my BS in Computer Science, I entertained a variety of different career trajectories. Digital marketing resonated supreme, as a way to balance my technical, business, investing, entrepreneurial, creative, and people skills. After starting as PPC Marketing Associate at a startup, I worked tirelessly delivering staggering results (acquiring customers at low CPA) for my employers NexTag (acquired by Providence Equity in 2007 for $1.2 billion), QuinStreet (went public in 2010), Inflection (sold Archives subsidiary to Ancestry for $100 MM in 2012), and eHealth (Nasdaq:EHTH). Fast-forward 11+ years and hundreds of millions in marketing dollars invested efficiently, and digital marketing has been my springboard to being Partner at a real estate development and investment firm.
A someone who's known for typing so hard and so fast that the entire building shakes, I'm one of the highest energy professionals around. I'm always looking for scrappy hacks and optimizations to drive more customers at low CPA. When I'm not in the details, I thoroughly enjoy leading, mentoring, and growing careers. Having been through bad times, good times, and amazing times, I have the breadth of experience to navigate large teams through just about any challenge imaginable!
I'm known as a collaborator, a nice guy. I thrive in team environments where everyone is aligned towards a common goal, placing team above self. In my early days, you may have found me bragging from time-to-time. These days, I can't stand all the bragging noise that surrounds us, and I'm exclusively focused on plain, simple, good work.
I love what I do because I wear so many hats. An entrepreneur at heart, I employ a scrappy, agile approach to everything I do. On the typical day, you'll find me striking new partnerships, identifying investment opportunities, building massive models, integrating complex technologies, optimizing marketing programs, testing the latest innovations, presenting to large audiences, planning budgets, analyzing financial results, motivating my team, making difficult decisions, working around the clock, and delivering results!
Want to learn more about my career? Make sure to check out my LinkedIn (and don't hesitate to connect). Want to learn even more? Check out the posts tagged as Ian Lopuch here on PPC Ian. Most of those posts highlight my speaking engagements, such as my presentations at Stanford Graduate School of Business.
What's This Blog All About?
Launching with my first post on October 29, 2009, I've sure come a long way. The past 6-years have been an amazing whirlwind of learning and growing. When I first started PPC Ian, I was mainly focused on PPC (or pay-per-click) marketing. Then, I became a marketing expert across all channels, online and offline. Now, I'm a business executive, general manager, and investor. I have matured as a person, business leader, and marketer. If you've been reading for a long time, or go back and read some of my earlier posts from the library of 400+ blog entries here on PPC Ian, you'll see my transformation right before your eyes. It's all about learning, and that's exactly what I've done, and what I continue to do.
That said, some things never change! I originally created this blog with the charter of empowering and educating pay per click professionals. I noticed a multitude of blogs about the tactical details of campaign management. However, I noticed a lack of blogs about the tough challenges that come with this intense career path. I set out to provide real career advice to anyone interested in pay per click marketing. Fast forward 11+ years, and I'm still at it. I'm still here for you. I'm here to empower and enrich! While my scope has expanded beyond PPC, the core of my purpose is still the same. PPC Ian is my scalable solution to helping as many careers as possible. While we all have to learn some lessons the hard way, my mission here is to make things easier for everyone reading!
Some of you have asked, why not do a rebrand? I'm not only about PPC anymore, after all. I just really like the name PPC Ian, and so many people know me as PPC Ian. My name is here to stay!
Fun Facts About Ian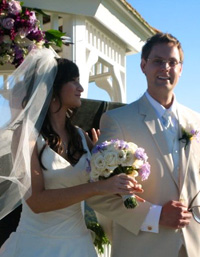 I'm married to the most amazing, beautiful, smart woman ever, Nicole Lopuch. Without Nicole, I don't know where I would be today. Behind every great man is an even greater woman, and that's truly the case with Nicole. Nicole's support has shaped so much of who I am and where I have gone in this amazing career and life. Nicole and I are truly the dream team. Nicole is Director, Product Marketing at one of the fastest growing startups around. She was even featured in Mashable as an early employee! I'm so proud of Nicole and consider myself the luckiest guy around.
I really enjoy rap music. I'm a true connoisseur of rap and hip-hop music. I once did a post about how rap music drives my online marketing. This post was a long time ago, but you'll still find me listening to rap music as I work through complex problems! As I write this post, I'm listening to Big L (MVP Remix). I find Big L as a very fitting soundtrack to the about me page of Ian Lopuch's blog (L for Lopuch).
I am absolutely obsessed with cash flow and passive income. Whether it's dividend-paying stocks, commercial real estate, peer-to-peer lending, starting businesses, or really any other clever way of developing sustainable cash flow, you'll find me there. From time-to-time, you'll find me blogging here on PPC Ian about cash flow and personal finance.
Hawaii is my favorite place in the world (and Nicole's too). You'll find Nicole and I traveling all over, with Hawaii being our favorite. Some of my favorite posts here on PPC Ian are all about our travels.
My greater purpose, my "why", is all about giving back and helping others. In fact, I recently launched Lopuch.org to chronicle our charitable contributions. Charity is one of the big reasons I work so hard to be the best investor and businessperson possible. The more I earn, the more I can give.
I'm passionate about so much: Interior design and organization, cars, golf, and running. Life is all about balance!
Thought Leadership
Speaker at Self Storage Association (SSA) Spring, 2017 Conference (March, 2017): Expert Marketing With A Lean Team: Get Bigger Results With Fewer Resources
Interviewed By G5 (December, 2016): Meet Ian Lopuch (Partner, Carlo Development and G5 Client)
Webinar Co-Presented With G5 (November, 2016): 5 Steps To Improve Your PPC Campaigns
Speaker at Programmatic.io (April, 2015): The Agency and Marketer Connect
Speaker at SMX East (October, 2014): A Deep Dive Into Bidding Strategies & Bid Modifiers
Keynote Speaker at YPO Wisconsin Chapter Meeting (April, 2014): Investing In Your Digital Marketing Program: The Time Is Now
Speaker at Google (September, 2013): Product Feedback With AdWords Product Marketing Team
Speaker at MediaPost Search Insider Summit (May, 2013): Big Testing and Better User Experiences Through Post-Click Marketing
Video Case Study With Marin Software (September, 2012): Featured On Marin Software Homepage During Their IPO
Speaker at SVForum CXO Forum (March, 2012): Marketing and Branding in the Digital Age Panel
Speaker at Google's Client Connect (March, 2011): Provided one hour of product feedback to Google product management.
Speaker at Stanford Graduate School of Business (January, 2011): Presented two hours of online marketing tips at Stanford's Center for Entrepreneurial Studies. Part 1, Part 2, Part 3
Speaker at Google's Client Forum (June, 2009)
Co-President of The Charles R. Blyth Fund, Stanford University (2002)
Valedictorian of The Buckley School (class of 1999)
Also, please check out my LinkedIn for links to my whitepapers and publications.
Avatar of PPC Ian © PPCIan.com (An IJL Productions LLC Website)
Image of Ian and Nicole © PPCIan.com (An IJL Productions LLC Website)