Do you run large PPC campaigns at a brand name company? Do you drive a lot of conversions from your brand name keywords (at really low CPA)? Do you also have an affiliate program on a popular affiliate network such as Commission Junction? If you answered "yes" to these questions, today's paid search tip is definitely for you! I'm going to share some quick tips on protecting yourself from affiliate link hijacking.
First, What Is Affiliate Link Hijacking?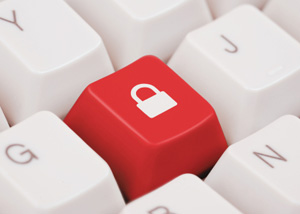 For the purpose of this post, affiliate link hijacking is when one of your affiliates buys your trademark keywords on Google AdWords or Microsoft adCenter and intentionally copies your ad word for word, character for character, and even sends the traffic to the same landing pages that you do (on your website, not their own website). The only difference between the affiliate's ad and yours? The affiliate injects their own affiliate tracking code (versus the tracking parameters you user for your internal paid search program). It's extremely hard to detect because the ad looks just like your own ad, from your internal campaign.
Typically, affiliates will bid really high so they show up instead of you. Also, they will employ really sneaky tactics such as targeting states other than the one your main office is in (so you will not see what they're doing with your normal day-to-day sanity checks). Sometimes, they will even leverage dayparting to show up at odd hours (when you may not be checking quite as frequently).
At the end of the day, your company still gets the conversions (they just come from the affiliate instead of the internal marketing team). However, depending on what you pay your affiliates, this could be less efficient for your company. Moreover, it's just plain wrong. It's stealing. The affiliate is taking a conversion that should be attributed to the internal PPC team for themselves. Most of the time, such practices are against the agreements you have with your affiliates.
An important point to remember: Many businesses have a path to conversion, especially if you're in a complex purchase cycle vertical like financial services or B2B. Users will click multiple keywords before buying. The reason the CPA is so low on your TM keywords is a result of your ad spend on other keywords (and media channels). Basically, affiliates that hijack URLs are taking advantage of all your marketing spend on the more expensive keywords (and channels), enjoying the profitable TM keywords for themselves.
How Can You Prevent Affiliate Hijacking?
So, how do you prevent something like this? First and foremost, I recommend looking at technologies like The Search Monitor and AdGooroo. Such tools will help you detect (and therefore correct) such incidents in an automated fashion. That said, they do not work with 100% accuracy. Savvy affiliates will often find a way to outsmart the automated tools. Also, no tool is perfect. My best advice is to couple technology with good old fashioned manual review. Click your own links. Make sure the tracking URLs are correct. Try different states. Try different times of the day. Make sure to cover both Google AdWords and Microsoft adCenter. Add it to your PPC Campaign Checks.
If you do happen to detect and affiliate breaking the rules and hijacking your URL, copy the URL (and their tracking code) immediately. Take screenshots. Then, go to your affiliate team (if it's a different team than your own) and make the case that they contact the affiliate immediately. I'm a one strike and you're out kind of guy on this topic. I recommend banning the affiliate from your program. However, your affiliate team probably won't want to see their numbers go down so they may give the affiliate a warning which means they may become a repeat offender in the future. If this happens again, then you definitely need to ban them from your program.
I'm An Affiliate Marketer and Most Affiliates Are Great
I want to close out by making it really clear that I'm personally an affiliate marketer and I have so much respect for affiliates. It's hard, painstaking work to scale an affiliate marketing operation. Most affiliates are good affiliates. In fact, most are great. These are the affiliates innovating, working hard, and making the Internet a better place. However, there are always a few bad apples (as with anything). This post is really geared towards protecting yourself from those bad apples. I just want to make it clear that most affiliates are good and affiliate marketing is a very important media channel for any business.
Image of Security © iStockPhoto – pearleye