Yesterday, I Was Live On The Free COO, my friend Donald Landwirth's radio show. The Free COO is an awesome radio show on Spreaker offering business advice for entrepreneurs and small businesses. If you have been reading PPC Ian for a while, you may recall that I was live on The Free COO a few months ago (you can check out that episode here). Things went so well that Don invited me back for the 2nd time. In fact, I'm the first guest to come back to The Free COO for two shows!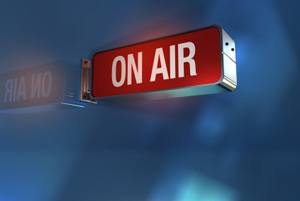 I had so much fun, the show flew by. I couldn't believe it, the show lasted 1.5 hours, but it honestly felt like just 1/2 hour. We chatted about all kinds of online marketing topics, including:
Careers in online marketing. Why the online marketing career path is one of the best careers around.
My top 3 tips for advancing your career in the corporate world of online marketing.
Trends with search engines in 2012. Focus on Google instant search and ad extensions.
Online marketing technologies and SEM platforms (one of my favorite topics of all time).
So much more. 1.5 hours of awesome content!
I want to take this opportunity to sincerely thank Don and Spreaker for having me on the show, again. It was a true honor. I'm a huge fan of Spreaker and highly recommend checking it out. It's super easy to leverage the Spreaker platform to broadcast your own radio show. Or, you can just listen to existing radio channels. They even have an app so you can listen to Spreaker radio shows (and broadcast) on the go! You can listen to The Free COO featuring PPC Ian here. Thanks for listening!
Image of On Air © iStockPhoto – DSGpro