This past week, I spoke about Advanced PPC Bidding Strategies at SMX East, New York. It was so much fun. Today, I wanted to share my experience and some cool pictures.
My Speaking Opportunity: It's All About Great Friendships
If you've been reading PPC Ian for a while, you probably know that I'm a huge fan of public speaking. Earlier this year, for example, I enjoyed being the Keynote Speaker At A Big YPO Event. When this SMX East opportunity presented itself, I just had to make it happen! It's all about networking with the best and brightest in the industry. It's all about giving back and Associating With Great People. Network in the right way (build real friendships and help others), and these great opportunities have a way of presenting themselves! I'm truly thankful for my friends in the industry who made this opportunity a reality.
My Experience Attending and Speaking At SMX East
The highlight of my trip to New York was speaking at SMX East. When it comes to public speaking, it's all about preparation. I actually prepared my presentation a few months ago. To commemorate my 10-plus years in the industry, I decided to present 10 lessons learned on advanced PPC bidding strategies (actually there was an 11th tip too, a bonus one). While my presentation was prepared months ago, it's all about adding value far above-and-beyond the words printed on the slides. As such, I spent a good amount of time the days leading up to my presentation practicing, writing down notes, and finalizing my presentation. I found that this last minute prep work truly adds value and makes for a stellar presentation.
And, it went flawlessly. I was part of an exciting panel with two other leaders in digital marketing: Jay Stampfl from 3Q Digital and Lauryan Feijen from iProspect. Our panel was moderated by Brad Geddes, another leader in digital marketing. I really enjoy panels because they offer the presenter the opportunity to collaborate and form great friendships. Also, they offer the audience a variety of different viewpoints on the same topic, which is always cool. All three of our presentations were really great, and the questions from the audience kept coming. Really fun times!
Aside from the speaking, the overall SMX East conference and New York experience was amazing. I stayed at the Sheraton New York Times Square. They treated me like a king. Times Square itself was really cool. I enjoyed meeting up with several friends during my trip, including Leo Polanowski (Head of Clients Services, Americas at Yahoo!) and Robby (one of my old friends, a veteran in our indsutry). I found the food in New York truly delicious, especially the the pizza. The weather was stellar (70s), and the week couldn't have gone better. I left energized and excited about our industry! I also left feeling truly thankful that I have a boss and employer who supported me through the entire process. Thanks, SMX East, for the great opportunity and fun times!
Pictures From SMX East 2014 and My Trip To New York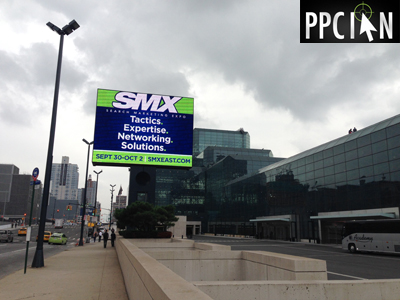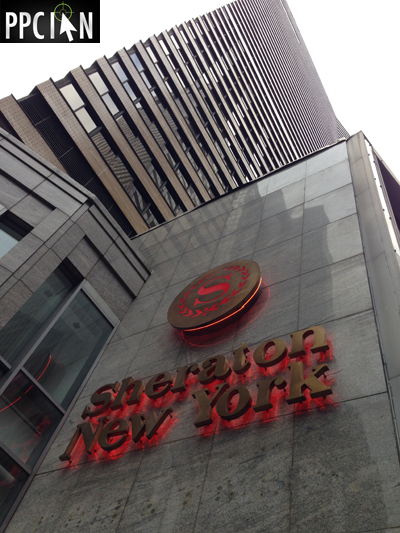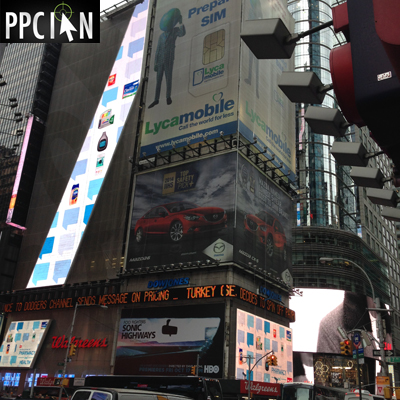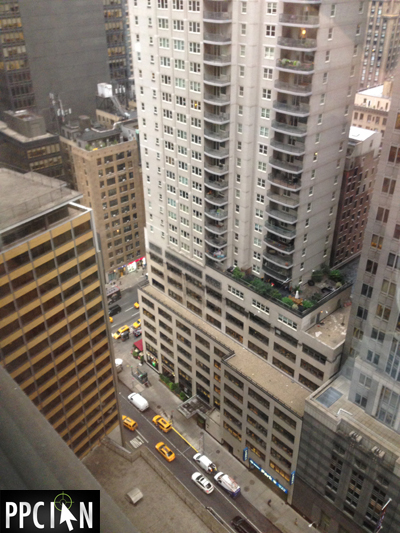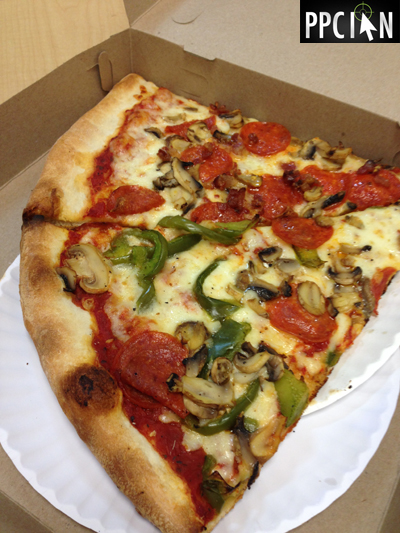 Images in this post © PPCIan.com