As an investor at heart, diversification is one of my favorite risk mitigation tactics. From day one, I quickly learned that diversification is your safety net when crafting a well-rounded portfolio of stocks. Today I wanted to highlight just a few exciting ways that diversification is directly relevant to your career in online marketing.
Diversify Your Campaigns Across Search Engines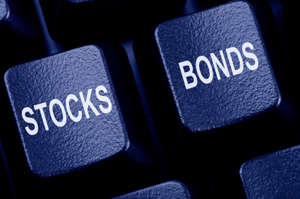 I'll start with the obvious one. In today's search engine marketing landscape, it's not uncommon to be dramatically over-weighted on Google. Just think about it: Google is the 800 pound Gorilla in the space. It's only natural that search teams focus their efforts on Google first (it all goes back to leverage). However, once your Google campaigns are established, I'd like to argue that an incremental conversion from another search engine is worth disproportionately more to your company than an incremental conversion from Google.
It's all about mitigating risk. What if Google changes their algorithm? What if Google gets too competitive? Anything can happen and I urge you to treat your paid search campaigns like stocks in a well-balanced portfolio. Diversify amongst all search engines including Yahoo, Bing, and second tiers – your employer will thank you for the added stability.
Diversify Your Team's Skill Set
I've managed a multitude of search engine marketing teams over the years. There are two competing management philosophies that I've tested and experienced: Specialize and generalize. Under the specialize school of thought, each team member owns a particular task or search engine and acquires an immense amount of skill in that area. Under the generalize school of thought, each team member understands all of the search engines, campaigns, and skills, contributing across a broad array of projects.
You probably already know which one I'm going to recommend! Managers, please go the generalize route. Diversify each team member's skill set. Every member of your team should understand all of the search engines, processes, and initiates. Going the diversified route keeps morale high (because it's easier for everyone to learn new things) while mitigating risk in case someone leaves (you'll have backups who understand all the details). We're already in a specialized line of work and diversification keeps things interesting and leveraged.
Diversify Your Personal Skill Set
How do you rise quickly in pay per click search engine marketing? You become an absolute master of PPC while learning the other online marketing channels as well: SEO, display advertising, email, and PR. I'd actually go beyond this and also encourage you to learn sales as well, an incredibly valuable skill in getting to the Director level or above. There are rarely enough hours in the day to do this at work and I recommend starting your own small business on the side to acquire these diversified skills (check out my post on SEM moonlighting). Some other tips to diversify your skills and get on the fast track to promotion:
Have regular lunches with people on other teams.
Work on cross-functional projects that benefit both teams.
Once you've been at a company long enough and have driven results, ask your boss for the favor of an "educational" week spent working on a completely different team for a completely different boss.
Diversify Your Private Company Investment Portfolio
Disclaimer: I'm not a licensed investment adviser and this is just for your entertainment. In my opinion, one of the largest benefits of working in our field is the ability to accumulate stock in rapidly growing private companies. I personally own shares in three private companies thanks to my 5 plus years in PPC. This strategy has already paid off quite handsomely. While it should never be your core reason for career transitions, this is a very important factor often overlooked. In my opinion, a well-diversified portfolio of fast growing private companies is every investor's dream. SEM provides the perfect avenue to realize this diversification dream without having a million dollar bankroll to approach VC funds as an investor.
To close out, I encourage you to think each and every day what you can do to diversify. Diversification is a tremendous tool to mitigate risk while driving growth in your search marketing career.
Image of Stocks and Bonds © iStockPhoto – VisualField