Last week, I had the pleasure of presenting at the Self Storage Association (SSA) Spring, 2017 conference in beautiful New Orleans, Louisiana. Christine Munther from G5, my friend and business partner, and I co-presented on the topic of Expert Marketing With A Lean Team: Get Bigger Results With Fewer Resources. Today, I want to share my experience speaking at this conference and some of my big takeaways.
Two Years In Planning
I view life as a series of seasons. During the different seasons, there are different areas of focus. Almost two years ago, I shifted careers from an Internet technology company to a commercial real estate development company. As someone who was previously speaking on a routine basis, I went somewhat silent at my new role. It was not the season for me to speak. It was the season for me to have my head down, learn, innovate, and build something new.
Even if you love public speaking, it's ok to have times in your life where you just focus on the work.
In fact, I did this intentionally and used the reward of public speaking as a motivator. I told myself: "Ian, it's time to focus and build a truly unique and amazing marketing machine. Once that is done, you will have the most wonderful topic for public speaking at SSA." Last week, I had the opportunity to share my story from the last two years. It was time for my season to change and focus outward again.
Submit Your Pitch Early
When I had this idea to present on marketing with a lean team, I immediately reached out to one of my most strategic business partners, G5. I knew that one plus one would equal three (or more) in this case. After all, G5 is the platform that powers our websites and so much more. Leveraging the G5 Marketing Cloud platform and partnership to achieve great scale, G5 and I shoulder my marketing program as a team.
In order to submit our pitch to SSA, we needed to get a really early start. In fact, we submitted our pitch in October of 2016 (almost six months in advance of the conference). As a reminder to myself and everyone reading: If you have a great idea for a conference, make sure to start planning and submit your plan early!
Marketing Your Presentation
Even before we arrived at the conference, we created a fun trailer for our session on YouTube. We shared this trailer with the Self Storage Association and also on our personal social media profiles. As two marketing professionals speaking about marketing, we just had to market our own presentation, right? We had a lot of fun doing this, and wanted to share the strategy for any of you speaking at a conference in the future. Get out there and help drive even more people to your presentation!
Day of The Event
Christine and I hit the ball out of the park. All of the seats were filled in our auditorium and many folks were standing. Moreover, I did not see anyone leave during our presentation. Those in the audience asked incredible questions and were truly engaged (self storage professionals, you all are the best!).
Christine and I had so much fun because we were speaking about a topic of great personal interest and passion. Having the opportunity to co-present was so much fun. I always enjoy co-presenting vs. solo-presenting because of the teamwork, the conversational style of the presentation, and the fact the audience gets multiple perspectives. At the end of the day, the only purpose of these presentations is driving lasting value to the audience, and that's exactly what we attempted to achieve.
I really believe that this presentation was one of my personal best, and it all came down to preparation, focus, and "game day" strategy. In fact, on the plane flight home, I wrote a nearly 1,500-word blog post featuring my game day presentation strategy. Stay tuned, it shall be the next blog post here on PPC Ian and features some really neat insights that took me years of speaking to fully master.
First Time To New Orleans
I love leveraging conferences and speaking opportunities to explore the world. I was so happy that our presentation was accepted for the Fall 2017 Self Storage Conference because this conference was hosted in New Orleans, Louisiana. Having never visited New Orleans before, I was thrilled to learn that this event was right in the center of it all: The New Orleans Marriott just steps from Jackson Square and the French Quarter.
Before our presentation, my complete focus was on getting my job done. I came to this conference to do a great job speaking and add value to the audience. Once I completed my job, I also enjoyed some personal time exploring the city. I have to say that sitting on the park bench at Jackson Square and listening to the beautiful Southern Jazz music was a personal highlight. With temperatures in the high 60s and low 70s, a nice breeze, and the best sights/music ever, I really had a time to remember. And, the incredibly delicious food did not hurt either. Even though I'm truly focused on health these days, I broke my rules to enjoy some authentic New Orleans beignets and they were so delicious.
The Conference
Aside from my personal speaking experience and enjoying New Orleans, I also had the pleasure of attending the SSA conference. Having been to another SSA conference in Las Vegas, I knew what to expect: A world-class experience. Some of my highlights:
Running into familiar faces and power networking. Whether it was celebrating with G5 after our successful presentation, my dinner with Elizabeth from RealtyMogul, spending hours with my good friend Pedro from Self Storage Management Company, fun times with Jeffrey Shouse and the Colliers International Team, or running into a host of other friends, this is a conference where it was all about networking. I packed weeks/months worth of networking value into just a few days.
Running into new faces. It has been said that your network is your net worth, and I really believe in that quote. More than that, I just like people and making new friends. I had the opportunity to meet some true leaders at this conference and went home with a stack of business cards. And, I plan on following up with all of them.
New technologies. With my background in Silicon Valley technology, I always have an eye for bringing the latest and greatest innovations to our company. At this SSA conference, I was more impressed than ever before. With a host of new technologies to try, SSA made my 2017 technology roadmap even more robust.
The right mix. I've been to conferences before where it seems like there is either too much or too little. I'm talking about the overall level of content and intensity. I would say that the professionals at SSA got the mix perfectly right: They have this down to a science.
Notes. You probably know by now that I'm really strong at typing. After all, I wouldn't have all these lengthy articles on PPC Ian without my fast typing skills. Just as you would expect, I left SSA with pages of notes. I was typing down self storage industry insights as quickly as possible
Gratitude
In the world of public speaking, it is all about the audience. The sole job of the speaker is to empower, motivate, educate, and leave lasting value for the audience. That's a big responsibility! Of course, public speaking is also advantageous for the presenter because it's a big deal and an honor. I wanted to share my extreme gratitude with Ginny and the entire Self Storage Association team. You had many pitches to choose from and you trusted Christine and myself. We sincerely hope that we exceeded your expectations and truly thank you for the honor of presenting at this world-class conference. We also look forward to future opportunities as well.
We want to thank each and every person in the audience. We hope we made great use of your hour and left actionable insights for immediate implementation in your marketing programs. Please do not hesitate to reach out if you were at the conference and have any questions for Christine or myself.
More Fun Photos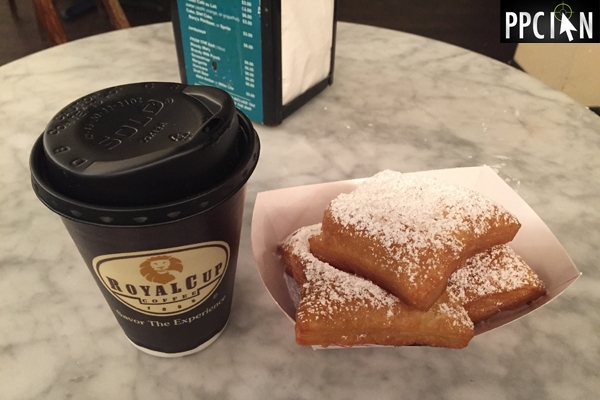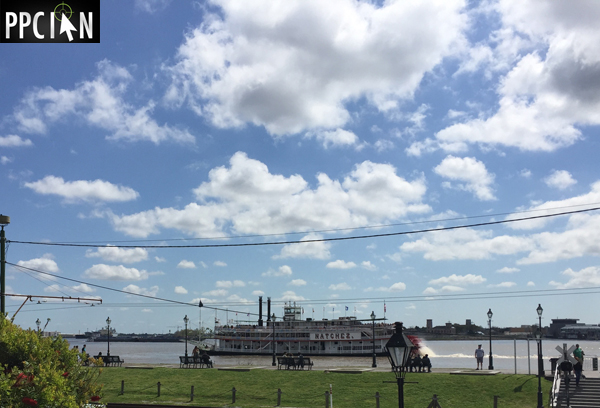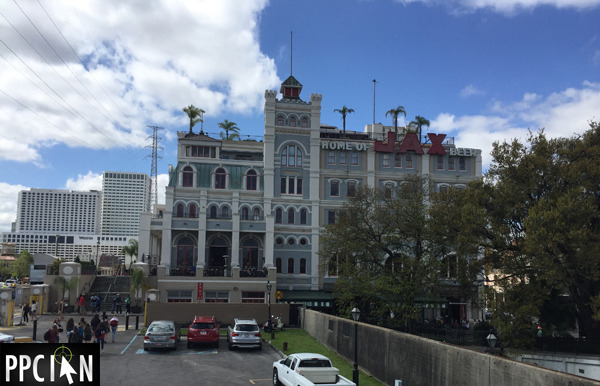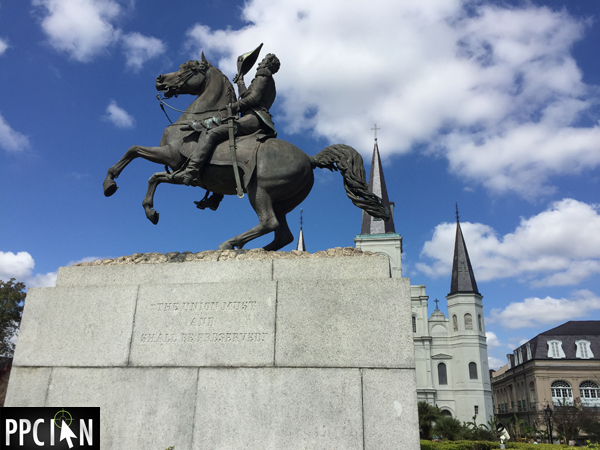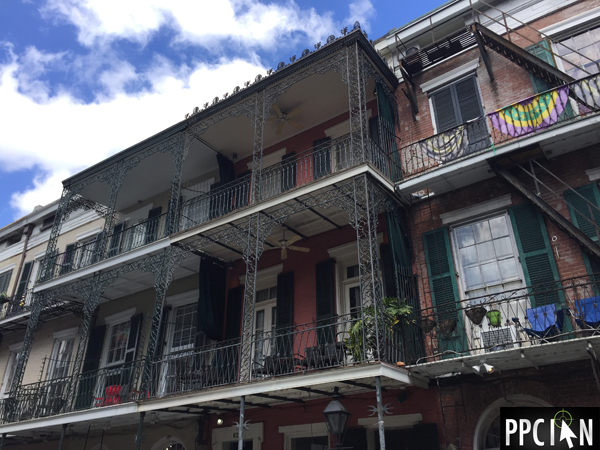 All images in this post © PPCIan.com