I've been in pay per click search engine marketing for over five years now. When I started, the economy was rough. We were rebounding from the Internet bubble burst and companies were being very selective with their hiring. In fact, I only had one really solid job offer (thank goodness it brought me into the PPC world). We're in another rough economy now, probably worse than the economy back in 2004. The financial industry has collapsed and we're facing the worst recession since The Great Depression. This may all sound like doom and gloom, but I'm here to highlight the fun part of it all: Pay Per Click as a career path is recession-proof and has served me very well during all of this economic volatility.
Pay Per Click Drives Revenue and Margin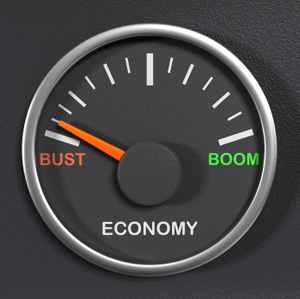 Let's look at the worst case. Which employees do companies lay off or scale back on when things head south (either with the company or the economy)? First and foremost, they'll lay off the poor performers. However, let's assume you're a star performer. (As a side note, there's no reason not to be a star performer. Get out of bed each morning with purpose and passion for SEM. It will make your life much more fun!) After the poor performers, companies will typically lay off employees who are not critical to the day-to-day operations of driving shorter-term revenue. Restated, they'll can the employees who are related to longer-term stuff or projects altogether that aren't expected to bring in margin.
Now, let's look at pay per click. What do we do in pay per click? We drive short term (and long term) revenue and marketing margin. There's no way around it. More so than any other employee, we're bringing in money for the company each and every day. Our job is bringing in money through our Google, Yahoo, Microsoft, and second-tier campaigns! Looking at it through that lens, pay per click is just about the most important function in the company. Without pay per click campaign managers, companies lose an important component of their revenue (and with some companies all of their revenue). In my experience, search engine marketing provides a great buffer against recessions and for that reason alone is a great career to pursue (or stay in if you're already there)!
PPC Is Just Like Sales (Enterprise Sales If You're Managing Million Dollar Or Greater Budgets)
At most companies, which employees are respected the most? Which employees make the most? Which employees have all the expensive clothes, cars, lifestyle? Most of the time, it's the salespeople. Within the world of sales, it's typically the enterprise salespeople doing the big deals. Why do these employees command such a high salary? Put simply: If they're not selling, the company can't drive any revenue.
Now, let's look at pay per click. In my opinion, it's just like sales. Without pay per click, there is no revenue. Sure, we're not on the phone in complex deal negotiations, but we are in complex software running complex algorithms. We're making complex judgment calls each and every day. We're oftentimes navigating complex relationships with search engines. Perhaps even more importantly we're managing millions of dollars of ad spend! When you look at things through that lens, I view pay per click as the new sales. This is a very good thing because there's always a job for a top performing salesperson.
How To Make Your Personal SEM Career Recession-Proof
So I've made the case, in general, why PPC offers a unique recession-proof career. To close out, however, I'd like to tie it back to you and offer some specific advice on what you can do to make sure your career is bullet-proof:
First and foremost, please work hard. If your campaigns are going down, join forces with you manager to figure it out. Nobody expects the campaigns to always go up (they'll tell you they do but they never really do). As long as you're flexible and dedicated, that's half the battle. Never give up!
Have a great attitude. Even if the economy is down or your company is doing poorly, stay enthusiastic and optimistic. This goes a long way in terms of playing the game.
Quantify your work! The great part of SEM is you can clearly see your results. Tell your manager, "Hey, I know things are a bit difficult. Here's what I did to save the company money and here's exactly how much I saved." It's rather easy to pay for your salary over and over again if you're a hard worker and do everything in your company's best interests.
Be the employee that's easy to manage. Put another way: Give your manager leverage. With as little contact with your manager as possible, do as much as you possibly can. Think of projects that you haven't been assigned and execute upon them. Do everything you can to make your manager look good.
Invest significant time building out your network and LinkedIn. This is the topic of a completely different article, but I can't say enough about having other opportunities lined up should things go south. This has been the cornerstone of my strategy over the past five years.
I could go on and on, but you get the picture. If you combine these easy best practices (things I encourage doing no matter what) with the fact that SEM is recession-proof, you should be set for years and years to come. The benefits of this stability: Not only will you be able to sleep well knowing your income is relatively secure, but perhaps you could purchase a home in this down market at a favorable price. The possibilities are limitless when you're in a recession-proof career!
Image of Economy Bust Boom © iStockPhoto – mevans