Do you work with a PPC agency? How about multiple agencies? In my opinion, managing an SEM agency is just like managing an employee on your team. To get the most out of your agency, you need to be a great agency manager. Today, I'm thrilled to share some of my favorite tips for getting the most out of your agency.
Tip 1: Regular Calls (Weekly or Bi-Weekly) Are Key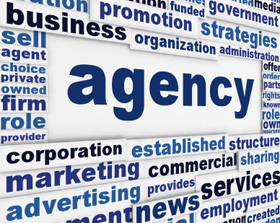 When you're managing a PPC agency, it's all about frequent touch points. There's nothing like regular calls. I try to have weekly calls and sometimes bi-weekly calls (when the queue is super busy). Make sure to follow an agenda during your calls. Stick to the topic at hand. Cover results/numbers, successes, challenges, and projects in the queue. Calls with your agency are just like 1-on-1s you hold with in-house employees.
If you work with a local agency, try to have in-person meetings too. Perhaps you could meet for lunch and then go back to the office after for a meeting. I'm a firm believer that SEM is a team sport. You cannot have a solid team without regular communication and touch points. Leverage calls and in-person meetings to manage your agency as part of your team. The results will be so much better as a result of your efforts!
Tip 2: Manage Your Agency's Queue of Work Closely
I typically get the best results as a manager when I clearly understand the queue of work on each employee's plate. I'm talking about the projects, the estimated upside, the ETAs, and the current status updates. Why? When I understand the queue of work, I can contribute projects/ideas, provide assistance, manage expectations upward, and make sure wires do not cross. I'm a huge fan of collaborative goal setting. The best goal lists are created as a team effort between manager, employee, and team. I highly recommend leveraging this philosophy when managing your agency. More work will get done, everyone will be more empowered, and the results will be awesome!
Tip 3: Leverage Your Agency's Perspective For Optimal Results
I absolutely love working with SEM agencies because they have an amazing perspective. They work with many clients across many verticals. All they do is online marketing. SEM agencies can bring substantial value to the table in terms of cutting edge ideas. Make sure to leverage your agency for their expertise. Regularly ask them questions such as, "What are your other clients seeing?" Of course, you don't need (nor want) specifics. You want high level guidance around the latest and greatest trends.
So there you have it: A few great tips for getting the most out of your PPC agency. Looking for a PPC agency? I highly recommend reaching out to my friends over at PPC Associates and Rocket Clicks.
Image of Agency © iStockPhoto – kondyukandrey