Do you Advertise on Google AdWords and Microsoft adCenter? I'm assuming "most likely" since you're reading PPC Ian. Today, I want to share an old school PPC tip that still works to this day. I'm going to outline a simple, yet highly effective strategy for optimizing your search partner network traffic.
What Is Search Partner Traffic?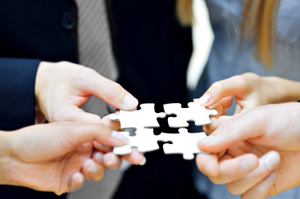 What is search partner traffic? Both Google AdWords and also Microsoft/Yahoo! partner with other search engines. In the case of Google, I'm talking about sites like AOL Search and Ask.com. In your AdWords campaign settings, you can choose to receive search traffic from just Google.com or Google.com AND search partners. There is no way within Google AdWords to select just search partner traffic, however you can do this in adCenter.
Search partners offer search-like experiences, they're search engines. I'm calling this out because search partners are very different than content websites (now known as the "display network" in Google AdWords). Search partners are not AdSense publishers but are typically really large websites that are search-driven.
Understand Your Search Partner Conversion Rate
Before developing your optimization strategy, make sure to measure the conversion rate on your search partner traffic. Is it higher than Google.com (or Bing.com/Yahoo.com) proper, or lower? Most of the time, search partners have a lower conversion rate. Some of the time, however, they do convert higher.
Separate Campaigns For Search Partners
Now that you know what you're dealing with, you're ready to optimize. If search partners perform worse than Google.com (lower conversion rate), you will want to create separate campaigns for the two. There's no way to opt out of Google.com, but that doesn't much matter in this case. The Google.com-only campaigns will be bid higher so the Google.com + search partners campaigns will get mostly search partners traffic (since they are bid lower). This simple optimization will allow you to bid more effectively based on varying conversion rates between these two traffic sources.
Now, let's say Google.com performs worse than search partners. Although this case is rare, it does happen. In this case, you really can't do much. It's best to have combined campaigns that are opted into both Google.com and partners in this case.
When it comes to adCenter, your optimization is quite easy in both of these cases. adCetner allows you to create Yahoo!/Bing-only campaigns and also search partners-only campaigns. As such, it's always best to separate the two and bid accordingly. Most of the time (I should probably say all of the time), Yahoo!/Bing-only campaigns perform better. That said, search partners can add tons of incremental value, you just need to bid them lower to account for lower conversion rates. Bonus Tip: When it comes to adCenter, you'll want to closely monitor the partners driving traffic and block the bad ones. adCenter makes it easy to block bad partners and this step is critical in making your campaign profitable.
So there you have it! While search partners are certainly smaller than they used to be, they still offer strong incremental traffic and conversions. If you create separate campaigns and bid based on conversion rate, you will expand your margins. The only caveat: These tips mostly make sense if you are a larger advertiser driving a lot of traffic in your PPC accounts. If you're a smaller advertiser, it may be advantageous to employ a unified campaign strategy (ease of use and more data to leverage for optimization).
Image of Puzzle Pieces © iStockPhoto – gehringj