After launching my Digital Marketing YouTube Academy last week, I'm thrilled to share another exciting announcement today. With the goal of educating, empowering, and motivating others, I'm pleased to launch my brand new graphical PPC Ian Digital Marketing and Business Quotes. If you follow me on social media, you may have already seen some of my quotes over the last few weeks.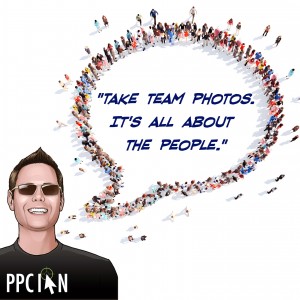 I've been in digital marketing, business, and investing for a long time now. I wanted to take this opportunity to succinctly share my personal insights and strategies via fun, easy-to-understand, graphical quotes. I'm now posting them on social media each week (typically on Tuesdays), and also on my new Quotes page here on PPC Ian (easily accessible from my top and bottom navigation bars).
The quotes are typically self-explanatory. If you would like to learn the greater story behind them, however, I provide a paragraph or two of details for each quote on my new Quotes page. When I post my new quotes each week, I also update this page, so please make sure to bookmark it if you enjoy the insights and details behind each quote.
I personally study and reflect upon quotes from great leaders regularly. It's amazing how much knowledge is out there. Knowledge often comes from leaders in completely unrelated fields. In the same way that others are empowering me, I hope my original PPC Ian quotes empower you!
Images and Quotes © PPCIan.com