In 2012, it's all about mobile search. Mobile search advertising on both smartphones and tablets is truly taking off. Both Google AdWords and also Microsoft adCenter provide a multitude of options for mobile search advertising. It's so easy to segment out by device and even operating system. It's exciting! It's just like desktop-based search back in 2003-2004. We're still in the early days of mobile…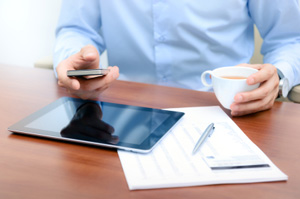 Mobile advertising can be quite different than desktop/laptop-based search engine marketing. When it comes to strategy, you'll want to clearly think through your mobile smartphone and tablet strategy in terms of: bidding, keyword selection, match type selection, and landing page experience. This brings us to the topic of today's post: Adobe's Brand New Mobile Matters On-Demand Webinar.
Recently, I wrote all about Adobe's Going Global In A Social World whitepaper. Now, they're back at it with their brand new on-demand webinar. In Adobe's Mobile Matters webinar, you'll learn all about: Recent trends in mobile advertising, best practices for mobile search campaigns, mobile landing page tips, and so much more. The best part: You can watch the webinar on your own time. It's an on-demand webinar so you don't have to wait for a specific date/time. One thing's for sure: It's all about mobile advertising in 2012. Watch Adobe's Mobile Matters webinar today and dazzle your organization tomorrow!
Image of mobile advertising © iStockPhoto – pressureUA