Recently, Nicole and I visited London and Paris, truly a journey to remember. I'm so lucky. My amazing wife had a special business opportunity in London, and I just had to tag along. We turned our journey into business and pleasure by extending our time in London, and also visiting Paris. Today, I want to take a moment to share my story and takeaways from this journey. In a nutshell, I loved it, and cannot wait to go back! in fact, this trip re-ignited my passion for travel and changed my travel outlook.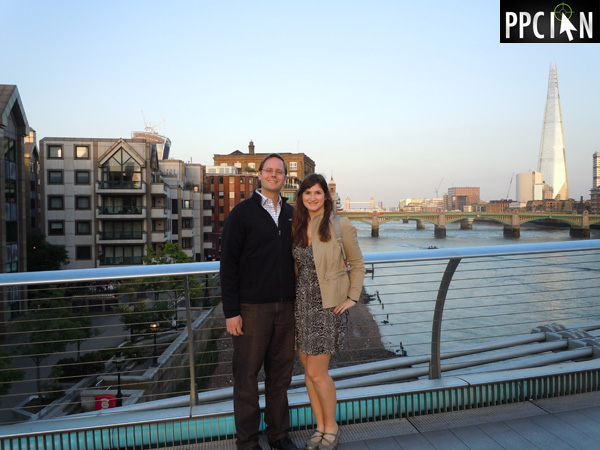 I'm going to divide this blog post into three sections:
Our Time in London Before Adobe Summit (pleasure/holiday)
Adobe Summit EMEA (business)
Our Time in Paris After Adobe Summit (pleasure/holiday)
Also, you will find pictures throughout the post with a lot of them at the end. Thanks for reading!
Our Time In London
Let me start by saying I can take no credit for this trip. Nicole is the travel/Europe expert between the two of us. She booked everything, and crafted a vacation to remember. I am truly a lucky husband, I hit the jackpot! My half of the bargain: I'm taking us to Hawaii this summer.
Some highlights: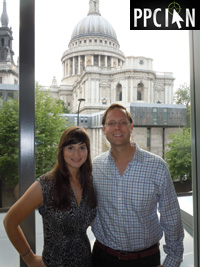 When we first arrived at London Heathrow, we took the Paddington Heathrow Express train to Paddington Station. I truly love the trains and public transportation in Europe, and thought the Paddington Express was first class. At Paddington Station, we picked up some neat Paddington Bear stuff. Paddington Bear is the coolest!
We then took a taxi to our hotel, Marriott Grosvenor Square. All I can say is, "Wow!" Definitely the nicest Marriott I have ever stayed in, and one of the nicest hotels overall that I have experienced. The location, amenities, culture, and overall vibe earns Marriott Grosvenor Square 5 stars in my book! Here's the crazy thing: Everyone kept telling me, "Don't expect the same amenities/luxuries in Europe as you're accustomed to in the US." On this trip, the amenities exceeded my wildest expectations, thanks to Nicole booking everything top notch!
My favorite part of the overall trip was these first few "free days" in London. I learned that London is home to more billionaires than any other city in the world. I can certainly see why! We walked around Hyde Park, we went shopping at Harrods, we saw the Michael Jackson Thriller Live show, we went on a double decker bus, we shopped like crazy! As a lifelong Michael Jackson fan, the Thriller Show at Piccadilly Circus was especially fun. A group of amazing performers celebrated the life, legacy, and spirit of Michael Jackson. With so many fun shows to choose from, I hope to return soon to see another.
It's not only about the big things, however. The small things made London special too. I'm talking about having Pret A Manger at every corner (We love you, Pret, please come to San Francisco), delighting in our daily dose of Costa Coffee, enjoying the language (English in the UK is so neat), admiring the architecture, and enjoying the people. I really enjoy gardening and respect a lush, beautiful garden. We experienced many of these in London. All of that rain (which I personally miss in the midst of our California drought) produces some truly lush gardens.
Adobe Summit EMEA
After a few wonderful days in Central London, we grabbed a taxi to Adobe Summit EMEA. This year's Summit was at the London ExCeL Center, located near the Docklands. An interesting fact: This year's EMEA Summit was larger than last year's Utah Summit. Adobe, you rule!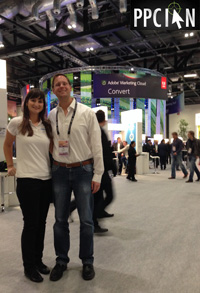 While Nicole was working, I had the pleasure of working too. I attended Summit and learned so much about the Adobe Marketing Cloud. I've been fortunate to experience some truly memorable and impactful conferences lately. Everything about Adobe Summit was first class.
More than anything, I enjoyed the people, both the presenters and the Adobe employees. The global perspective had an impact on me. I especially enjoyed hearing brands such as L'OCCITANE, Danone, and Accor present. I was so impressed with the Danone presentation that I actually purchased shares in Danone upon arriving home. (Full Disclosure: Long DANOY.) These companies truly have their eyes set on the future. I was equally impressed with the hospitality and general kind nature of Adobe's EMEA team. I met with at least five Adobe employees 1:1 and learned so much.
The last night of Summit, we went back to Central London for dinner at Barbacoa, a recommendation from one of Nicole's colleagues who lives in London. There are no ovens at Barbacoa, everything is prepared via a wood-burning fire. I experienced the best steak of my life. The setting was second to none with amazing views of St. Paul's Cathedral.
Our Time In Paris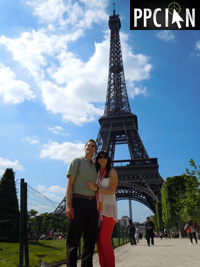 After Summit, we took the Eurostar train from London to Paris. I couldn't believe it: Nearly 200 miles per hour, first class treatment via luxurious seats and a delightful meal on the train, and we're in another country in less than two hours! Europe has it all figured out when it comes to transportation!
In Paris, Nicole booked us at K+K Hotel Cayre on St. Germain street. We had a top floor corner suite with views of the Eiffel Tower from our balcony. K+K went above and beyond. It's a boutique hotel so you get a truly personalized level of service. The kind people at the front desk greet you by name, the breakfast buffet is amazing, the rooms cannot be matched. I give K+K my absolute top recommendation.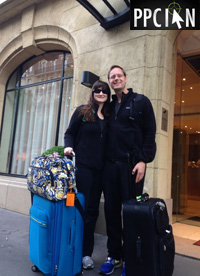 K+K is also all about location. We walked to the Louvre, and saw the Mona Lisa and Venus De Milo. We walked to The Eiffel Tower and enjoyed a Smarties ice cream cone in the park while gazing up at the Tower. We walked to local French cafes and enjoyed watching people walk by.
We also enjoyed a river cruise/tour on the Seine River and shopping on the Champs Elysees. So much amazing architecture and culture in Paris, a truly remarkable city.
So there you have it: Europe vacation 2014. I brought a lot of Europe home with me: The culture, the friendships, the passion for walking and being fit/healthy, the overall global perspective. There is so much out there, and I truly cannot wait to visit again. We had an amazing vacation, and I'd truly recommend that anyone considering making the trip goes for it! Thanks for reading, and I hope you enjoy the photos below.
More Cool Pictures From Our Trip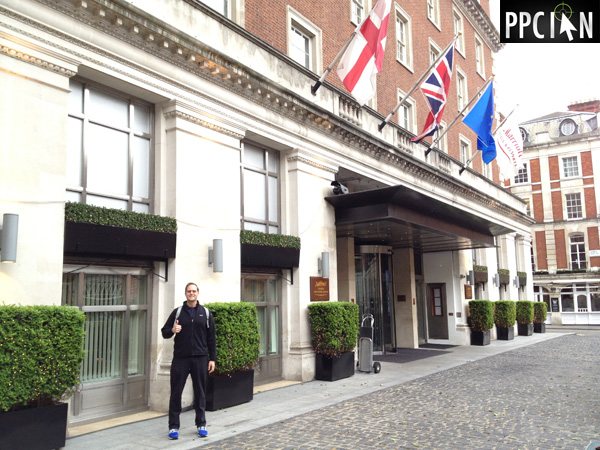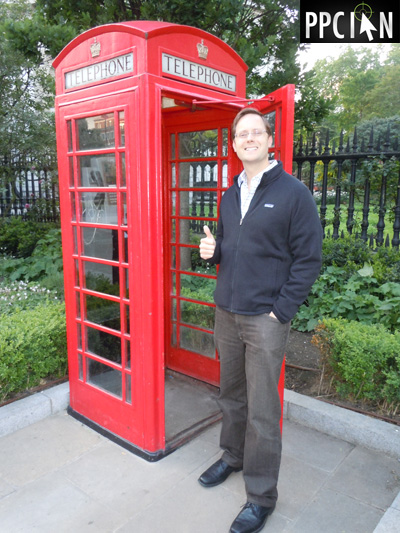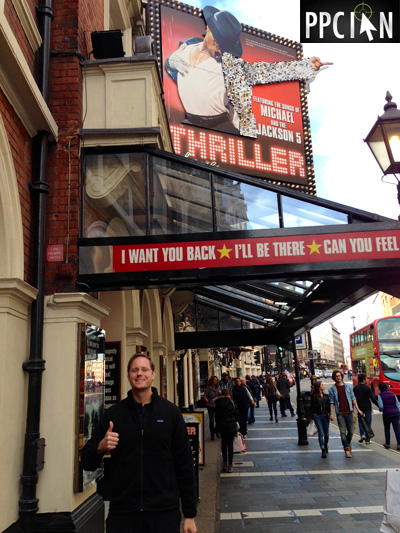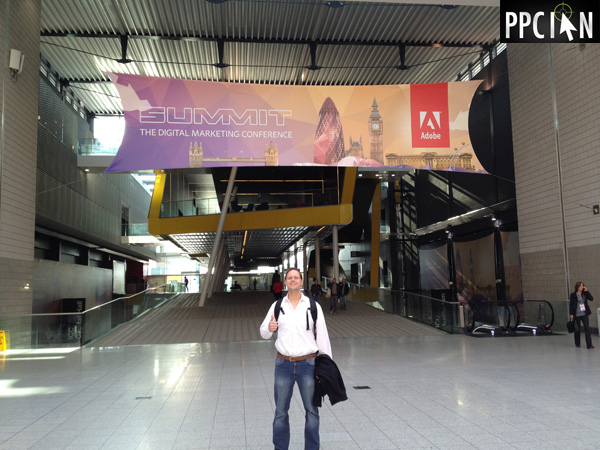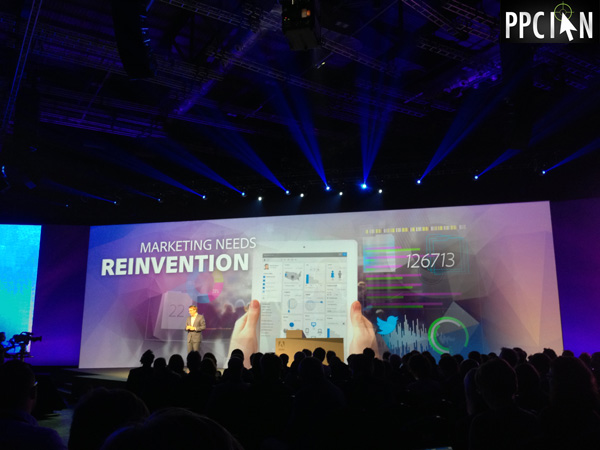 Disclaimer: Not a licensed investment advisor. This is not investment advice. Just for entertainment purposes.
Full Disclosure: Long DANOY
All images in this post © PPCIan.com