Yesterday, I had the great fortune to attend one of the best digital marketing conferences of my life, 3Q Digital Growth Summit at Levi's Stadium.
This conference was so good that I'm going to recap my experience in two posts. Today's goes through the experience side of things: the people, the networking, the place, the wonderful day. My next post will go through the knowledge side of things: the lessons, the insights, the speakers, and the takeaways. The best conferences marry the experience and the knowledge, and this is exactly what 3Q Digital did at their landmark conference.
To the right, is a picture of yours truly, David Rodnitzky (CEO of 3Q Digital), and my good friend Donald Landwirth. Spending time with some of the top thought leaders and executives in the technology space is what 3Q Digital Growth Summit 2015 was all about!
It's All About Your Friends
Conferences are great places to network and make new friends. They are also great opportunities to reconnect with old friends. If you've been reading PPC Ian for a long time, you have heard me reiterate this point time and time again. Business is not about vendors and business partners. It's about friends. Turn business partners into friends. (And, don't even think about using the word "vendors". It's just so impersonal and drives me nuts.) Life is too short and we could all use more friends, leverage your profession to make new ones.
To the right is a picture of PPC Ian and Donald Landwirth. Don is a good friend of mine, a serial entrepreneur and C-level executive. I had the honor of working with Don at Inflection, one of the hottest Silicon Valley Startups.
Prior to the conference, Don emailed and asked if I was going. He kindly offered to carpool. PPC Ian couldn't pass up the opportunity to connect with an old friend. (Don, next time I'm driving!)
The Best Venue Around: Levi's Stadium
3Q Digital is growing quickly (and has been for many years). After all, they are the digital agency of choice in Silicon Valley. They are known for helping companies grow into unicorns. When it comes to digital marketing, 3Q Digital is an agency that I personally recommend to friends time and time again. Why? They know what they are doing, and have some of the most amazing leaders and employees I have had the honor of knowing. They manage digital marketing the way I personally manage digital marketing.
Being such an amazing company, I expected nothing but the best at their Growth Summit. 3Q Digital did not disappoint. They chose to host their conference at brand new Levi's Stadium in Santa Clara, CA, home of the 49ers and upcoming Superbowl 50. Levi's Stadium, especially the BNY Mellon Club West conference center where they hosted the event, is among the nicest venues I have visited for a digital marketing conference. 3Q and their amazing sponsors (Google, Yahoo!, and Optimizely) went all out. They truly care about their clients, partners, and friends, and wanted to show them a truly valuable and fun day!
My Day At 3Q Digital Growth Summit
So, I mentioned above that Don and I carpooled to the event. What happened after we arrived? Here's how my day went:
Parking was incredibly easy. We basically parked right next to the front door, walked right in, and were greeted by the friendly 3Q Digital team. Upon getting our badges, we walked into the BNY Mellon Club West.
3Q Digital had an amazing breakfast ready to go. All types of food, drinks, and coffee made my day. This was a day to definitely bring your appetite.
We got there a bit early, so I took this time to just walk around and take in the venue. I got a ton of pictures, some of which are featured throughout this post. Make sure to check out the pictures below.
The venue had some glass doors which open right on the field, so I took the opportunity to walk out there for some fresh air. The friendly Levi's Stadium crew took some pictures of yours truly on the field (thanks, guys!).
Very quickly, the event became packed. Nobody wanted to miss this great event, and I ran into so many great friends. Also, I made a ton of new ones! I was really happy that Don and I were able to snap a quick photo with David Rodnitzky, CEO of 3Q Digital, right before the conference (featured at the top of this post).
Next, we grabbed front row seats for the event. David kicked the event off with some incredible insights about the attendees. All of the speakers were top-notch. Not going to go into the content in this post, since I'm going to write another full post with the takeaways (stay tuned for my next post)!
After a few speakers, lunch time showed up before I even knew it! The venue had a kitchen right there, with expert chefs preparing delicious cuisine right in front of our eyes. Lunch was just great! Also worth mentioning, 3Q Digital provided great snacks and drinks throughout the day. They made sure their guests felt at home and fully nourished. I really enjoyed lunch (and the breaks) because I met so many new people, the networking was simply incredible.
After lunch, we had a few more speakers, and then my favorite: Round table discussions. I personally went to the mobile roundtable and power networked with the top mobile marketers in the industry. The future is all about mobile and it was so incredible to make these connections.
After a few more speakers, it was time for our stadium tour. I truly enjoyed the stadium tour, and have a few pictures to share below.
Closing out the day, 3Q Digital provided an open bar and amazing hors d'oeuvres. While the last speaker was presenting, they started cooking sliders. The smell of the cooking made everyone so ready for the sliders, and we were not disappointed. During happy hour, it was again a time of power networking.
I wanted to take this opportunity to sincerely thank David Rodnitzky, Hillary Read, and 3Q Digital for the amazing summit. It was an event to remember, one of the best I have attended. As a side note, I also wanted to encourage you to visit the 3Q Digital Blog. I guest post on the 3Q Digital Blog from time-to-time and it's such a super resource.
Make sure to check out my next post, covering all of my notes and insights from the esteemed speakers at the conference.
More Pictures From 3Q Digital Summit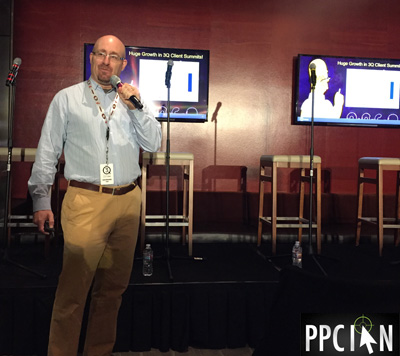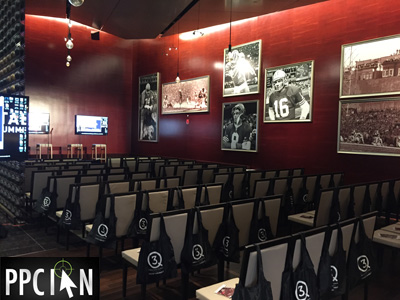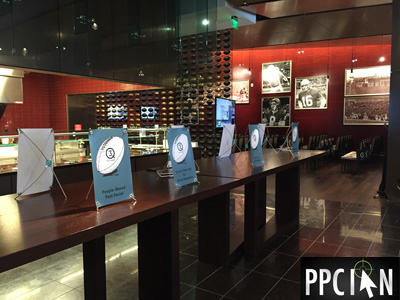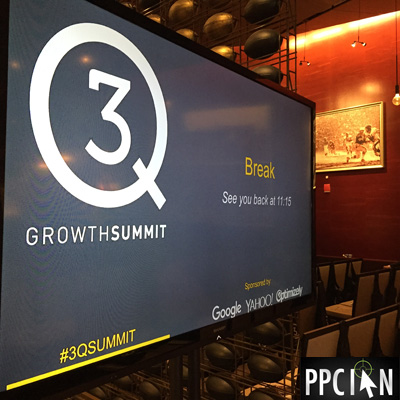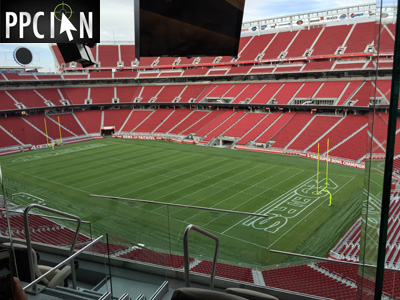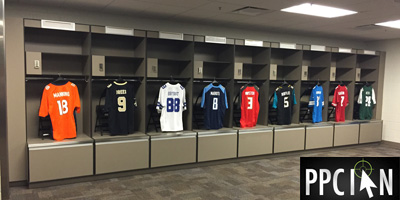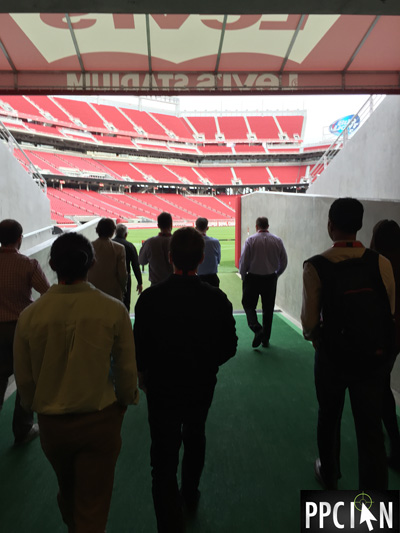 Images in this post © PPC Ian and 3Q Digital