My career in search engine marketing has progressed like a rocket ship. I owe my success to many factors. One of the greatest ingredients in my early on success was a tremendous manager, someone who saw a lot of potential in PPC Ian and pushed me into the people management track from day one. (Side note: To this day, I'm inspired to be the best people manager ever as a way of celebrating the legacy this manager started.) So how did I get started in the fascinating and rewarding world of people management? During my first year in SEM I had the unique privilege of managing a remote India SEM team!
I learned many lessons through my management of this India SEM team. Whether you're managing an SEM team in India, China, or another country, there are unique challenges and benefits that arise out of remote SEM people management. Today, I'm looking forward to highlighting a few of my personal remote people management strategies. Moreover, I'm excited to celebrate the global nature of the search marketing industry. I truly embrace this industry because it has no boundaries and I've had the amazing opportunity to collaborate with talented individuals all around the globe.
Strategy 1: Schedule Regular Phone and Videoconference Meetings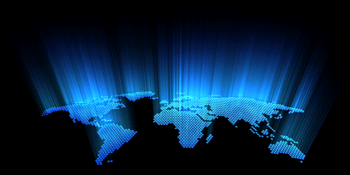 What's the most important characteristic of a great SEM people manager? There are many but the willingness to drop anything and everything at a moment's notice to help out a team member in need ranks towards the top of my list. I'm serious here. When someone on my team has a question, I'm ready to assist immediately. It all goes back to leverage. My goal: Zero roadblocks in my team's path towards success. Moreover, it goes back to your duty as a people manager. You're there to ensure your team's success, period.
Now, let's consider the time zone differences between the US and India. Unless your India team is working the night shift, their workday is most likely during your downtime (if you are in the US). To make up for the fact that you won't be able to answer questions that come up during the course of the workday, always make sure to schedule regular phone and videoconference meetings with your India team. You're going to have to stay at the office late and also work late into the evening hours at home. Make sure you do it, hold yourself to high standards! After all, it's your duty and responsibility as a good people manager.
Strategy 2: Appoint India Search Marketing Team Leads
My second suggestion ties directly into the first one. As your hire and build out your India search marketing team, try to get a few individuals started early before you build out the entire team. These early employees have the benefit of really stepping up and learning before the rest of the team joins. Because of their head start, they will naturally fall into the team lead role. If someone has a question and you're not available, direct your team to ask the team lead. I like this strategy because it's practical (questions get answered quickly, removing roadblocks that may come up) and also because it empowers leadership and growth.
As a people manager at heart, there's nothing I enjoy more than seeing my team progress, grow, and achieve their dreams. One team lead that I appointed in my early days managing my remote India team got promoted from the SEM role to a technical QA role, how awesome!
Strategy 3: Leverage The Time Difference For 24/7 SEM Management
When people ask me what I do for a living, I often draw analogies to Wall Street. One key difference between PPC and Wall Street, however, is the 24/7 trading happening on Google, Yahoo, and Bing (versus Wall Street having fixed trading hours). Sure, volume slows down at night, but swift competitors can still make very interesting moves during these low volume times. Moreover, campaigns and sites can still break during the middle of the night, creating a real headache for you in the morning if they're not fixed right away.
This all ties back to the India SEM team strategy. Leverage your India SEM team as your eyes and ears while you're sleeping. Treat your PPC campaigns with the seriousness they deserve, true 24/7 monitoring. While it's never pleasant getting woken up, I am extremely thankful for the times when my India team called me in the middle of the night to troubleshoot major campaign and site issues that would come up from time to time.
Tip 4: Become a Master of PPC Documentation (and Video)
Anyone who knows me well knows that I absolutely love PPC documentation. At my last gig, I became famous as the PPC guy writing 20 page documents about campaign process. This all ties back to the first tip. The main challenge managing an India SEM team is the simple fact that they can't come to you instantaneously with questions. However, what you can do is proactively answer any question they could possibly come up with by writing extensive documentation. If you work at a larger organization that plans to hire many campaign managers, invest in building out documentation (an even training videos). The long term leverage you'll receive is tremendous.
Tip 5: Focus On SEM Career Progression
I'm a huge fan of career progression, who isn't? I thoroughly enjoy pushing my employees to their limits, holding regular career planning sessions, and making sure that dreams are realized. As an overall management philosophy, I live by the following statement: "There should never be any surprises during a performance review." Career planning should be such a regular discussion that your SEM team should know exactly what to expect.
Now, let's put things into perspective. PPC is an operational position, one that's often quite hectic. I always make time for career progression discussions, regardless of what's going on. However, many managers don't. When it comes to remote teams, even fewer managers make time for these discussions. My advice to you: Embrace this aspect of people management and make sure to carve out a career path for your remote PPC team. There may be some unique hurdles such as different job titles and organizational structure in your company's India branch. Make sure to investigate the nuances with your HR department and develop a plan. Your team will thank you dearly and moreover you'll boost overall productivity, results, morale, and employee retention.
Tip 6: Celebrate Your Remote Team's Success Amongst US Executives
I'm closing out with a fun one. As you may already know, I'm very vocal about celebrating my team's success. Now, I'd like to encourage you to be even more vocal about celebrating your remote PPC team's success amongst US management. One of my favorite sayings in PPC: "Perception is reality." Make your team visible within the organization. Celebrate their success. Draw executive attention to what's happening in India. The benefits are plentiful and you will form management's perception of your India team. One thing is for sure: I'm just about the largest proponent there is of remote India search engine marketing teams and am thankful everyday for the global nature of the PPC game.
Image of Digital Earth © iStockPhoto – enot-poloskun