Today, I wanted to share a quick tip that will help you in business and life: Don't check your email right before you go to bed. If you're already in bed and have your iPhone right near you on the nightstand, resist the temptation!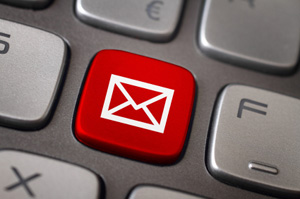 Last night, I made the mistake of checking my email right before bed. After a really long day at work and a long weekend (I worked most of last weekend), I was not in the frame of mind to deal with the email. However, I checked my email and found one that worried me. It was not a worked-related email, but rather a personal one. Upon reading this email, my mind went racing and I lost some serious sleep. Moreover, my day today got off to a rocky start. I missed out on sleep and more importantly had not "solved" the dilemma presented via the email.
However, after thinking about the email throughout the day today, the "solution" came to me. I'm really proud of the solution and feel like it's a great one. At the end of the day, I think the solution would have come to me quicker and I would have gotten much more sleep had I not checked my email right before going to bed.
Going forward, I am going to resist checking my email right before going to bed. I hope to get more sleep this way and also make optimal decisions in life. Of course, this does not mean I will avoid checking my work and personal email at night. It just means I will have a cutoff time when I stop looking (probably around 9:00 pm or 10:00 pm at night). Today was definitely a learning lesson for me and I hope this tip helps you out too!
Image of Email © iStockPhoto – barisonal