I run a web publishing business in my free time and have found it to be just about the best testing ground to learn new PPC and SEO strategies. In fact, I credit my web publishing business as fueling my corporate career because it has given me the opportunity to learn new things that I simply wouldn't have the time to learn at work, especially on the SEO side. Today, I wanted to discuss my excitement for eBay's new quality click pricing.
My eBay Affiliate Program Earnings Are Up 40%
Let me cut right to the important stuff: Since October 1, 2009 my eBay earnings are up over 40% compared to my previous peak month. I haven't made any significant changes on my end during this time period (I've actually been focused 100% on my full time gig) and I credit this entire increase in earnings to eBay's new quality based pricing.
eBay Has Consistently Innovated Their Affiliate Program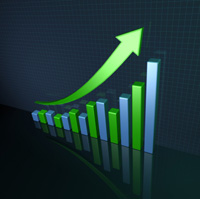 I'd like to start off by taking a step back and thanking eBay for their innovation. I've been an eBay affiliate forever. When I first started, their affiliate program was on Commission Junction. Back in those days, I did reasonably well, but must admit the program was a bit cumbersome. Since then, eBay has really stepped things up.
First, they brought their affiliate program in house and built out an amazingly helpful tracking and reporting system. Their affiliate portal alone has made a very significant impact on my earnings. In pay per click search engine marketing, accurate tracking and reporting is everything. eBay gets it and has applied that mentality to their affiliate program.
With eBay's most recent changes around quality click pricing, they continue to push forward with the innovations and I commend them. The new system smooths out your earnings to a per click basis and over-rewards high quality clicks while under-rewarding lower quality clicks. I guess I fall in the high quality clicks bucket because my earnings have risen sharply and have been very consistent on a day-to-day basis!
My Personal Strategy on eBay's Affiliate Program
My strategy is actually relatively simple. I built out an organic website that focuses on a niche of a niche of a niche. I totally own that niche and picked a niche that meshes well with products sold on eBay. It's a niche that I'm personally passionate about and have personally purchased all of products I promote through eBay. I talk about my experience and offer honest and useful information to my audience. At the end of my articles, I'll include a targeted link to the relevant products or seller on eBay. Sometimes, I'll leverage eBay's seller widget and include that in the article as well.
Why do I think this strategy works so well? I'm honest with my readers and a personal consumer of the products I promote. Because I'm sharing my own experiences, the reader trusts me and is more likely to make a purchase on eBay. My advice to you: Be authentic in your writing. Only endorse products that you personally buy. Speak clearly and openly with your readers. eBay's quality click pricing will be there to reward you!
I hope this encourages you to give eBay's affiliate program a try! I've read mixed reviews on other blogs and really wanted to take the time to highlight my positive experience to underscore that it's totally possible to thrive under eBay's quality click pricing system.
Want to learn more about my web publishing endeavors? Make sure to check out my post all about moonlighting and your SEM career.
Image of Profits Trending Up © iStockPhoto – Kativ