I'm a huge fan of the digital marketing career path and have been truly lucky over the last ten-plus years. I've grown all the way from SEM Coordinator at a startup to Vice President, Customer Acquisition at a large, publicly-traded company. And, I've had the true honor of helping many others build long-lasting, thriving careers in digital marketing too.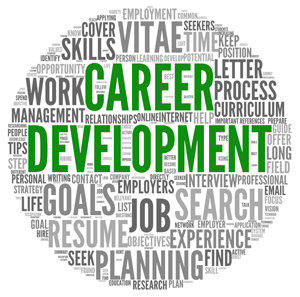 When my good friends at Acquisio offered me the opportunity to guest post on their amazing blog, I just had to write all about my top lessons learned from a career standpoint. Check it out: Digital Marketing Career Lessons Learned. In my guest post, I went all out! It's a really long post, packed with tips. I'm always learning and growing. The tips in this post are those that are top-of-mind right now, and I hope they help in building your career.
While you're over at Acquisio, I highly recommend subscribing to their blog and checking out their performance marketing platform. Their blog and technology are among the best in our industry.
Image of Career © iStockPhoto – rafal_olechowski