The Holiday Shopping season is upon us! In my opinion, it's one of the best times ever to run new tests in Marketing. Running and measuring tests requires a massive amount of data to arrive at statistical significance. There will never be more data available than during your company's busy season (which happens to be Q4 for many businesses, especially those in retail). Today, I wanted to share some high level tips and frameworks as you explore your own testing strategy.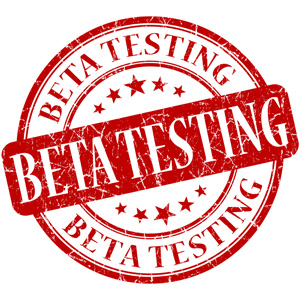 Never stop dreaming up new ideas. As performance marketers, I view each of us as "Mini CEOs". There are few disciplines as multi-disciplinary as digital marketing, and you are truly in the driver's seat to create change and drive results for your overall company. No test is too crazy. No idea is wrong. In fact, I encourage testing just about anything. Even ideas that are seemingly strange or bad may work. Stay creative!
Treat each test as a new business. Get disciplined about it. In the world of digital marketing, we work with large budgets. The money at stake is meaningful and should be treated as your own. Approach each new marketing test with a complete business plan. Include an overview of the test, who will run it, how much money will be invested, what success will look like, an overview of plan b and plan c (in case plan a doesn't work), and more. The business plan will inspire confidence in your management team. And, it will serve as a guide to those running the test. Think of it as Marketing's equivalent of the PRD.
Create a calendar and script your entire busy season. You can only run so many tests at once. Prioritize the most important ones. Set specific dates that correspond with timeframes set forth in your business plan. Don't know all of the tests you will be running? That's ok, some of the best tests are impromptu and will be inspired by events that unfold in your market. Set time aside for new tests.
Collaborate with search engines and other partners. Some of the best tests are bigger than your company. Become a great beta testing partner. Participate in case studies. Allocate time and resources towards developing cutting edge technologies with others.
Don't overlook offline marketing channels and other new channels. Are you primarily a digital marketer? Does your company avoid offline marketing? Challenge the norm. You'd be surprised that many of the characteristics that make you an excellent digital marketer will make you an excellent offline marketer.
Pay attention to all those emails and phone calls that come through. If you're like me, you probably receive tons of new opportunities each week. I'm always being approached with new opportunities and have a tough time managing the level of emails. Of course, you can't look at all of them, but try to pay attention to the biggest opportunities.
Set aside a separate budget, one that's outside your team's goals. Testing can be expensive. Even the most promising new ideas can be expensive in their earliest days. Carve out a separate testing budget from your bread and butter campaigns. Without this separate budget, teams are rarely incentivized to test since tests will typically raise overall CPA.
Realize that you and your team will be working longer hours during times of increased testing. Testing is super fun, and it's a very motivating exercise. However, it definitely requires some extra time and attention. Again, it's all about treating your company's test budget as if it's your own. Make sure every single penny is spent wisely.
Make sure proper measurement is in place. Collaborate with you Analytics Team. Never start a new test unless you are able to clearly measure and communicate its effectiveness. Testing is a complete waste if you cannot measure.
Consider tests that span different pillars of your overall Marketing program. Testing drives innovation, and you want all areas of your Marketing program to progress. Make sure to test across: ad copy, landing pages, bidding, beta features, targeting and segmentation, media channels and programs, and more. Every person on your team likely owns a portfolio of programs. Challenge each person to drive tests across each of their programs.
Document everything and delight in the process. Testing is so much fun! This is your time to shine. Make sure to present your results to everyone!
This final tip won't help as much this year, but will certainly help going forward… Make sure to plan and do as much prep work as possible ahead of time. Build the landing pages, build the banners, get legal approval all well ahead of time. When things get busy, I like to focus on execution, and it's always so great to have all the background work done well ahead of time.
Image of beta test © iStockPhoto – Aquir