Hey Everyone! I really enjoy reading affiliate marketing blogs that discuss first hand tips about making money online. I enjoy those blogs even more that are open about current initiatives the blogger is working on. In that spirit, I'm going to share one of my major affiliate marketing initiatives today and also some of my personal domains that I've been developing! Drum roll please… I have been hard at work developing my domain portfolio on the Epik.com platform! Today, I'm going to discuss my personal experience developing 45 domains so far on Epik.
First Things First, What's Epik?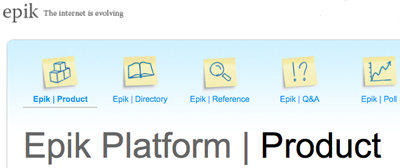 Have you heard of Epik? If not, don't worry. It's super new. I actually had no idea what the heck Epik was until I went to T.R.A.F.F.I.C. back in January. It's at this awesome domaining conference that I heard Rob Monster Epik's CEO speak. In my opinion, Rob delivered one of the most fascinating Internet Marketing presentations I have ever heard. It's at this time that my interest in Rob's company, Epik.com, took off.
What is Epik? It's a revolutionary platform that allows domain owners to develop their domains with more scale, efficiency, and quality than ever before. They offer a variety of platforms to develop different types of domains: product, directory, reference, Q&A, and poll. Epik is probably best known for their product platform that allows anyone with a product-focused domain to quickly build an online store that delivers a substantial user experience.
My Personal Epik Development Plan
After the T.R.A.F.F.I.C. conference, I went home and added Epik to my to do list. However, it totally slipped from my mind and priorities for quite a few months. You know how it is, right? There's 100 things to do and stuff slips. However, back in August, I got hyped up again. Time was passing fast and my domain portfolio was growing faster than I could keep up. Domains just sitting around don't make money, after all. They're liabilities and not assets! Parking doesn't really work anymore. This all turned into my goal: Develop all (or at least most) of my growing product-focused domain portfolio on the Epik platform.
I Now Own 45 Developed Epik Product Portals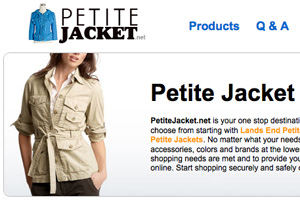 So I went for it! I developed 45 Epik product portals! Just a few examples include: Kids Computer Desk, the premier place to buy kids computer desks online, Petite Jacket, a store specializing in fashionable women's petite jackets, and Narrow Dishwasher, your resource for finding space saving narrow dishwashers for your kitchen. Each of my sites has custom header text on each tab and sports custom articles. For example, check out my articles about Petite Jacket Sizing and Petite Jackets and Coats.
I couldn't be more proud of these sites. They addsubstantial value to the user, they look great, and they're making me money already! Better yet, I was able to develop them faster than ever before due to the power of the platform.
How Does Epik Work?
So, how does this all work? It's quite simple. Each product portal costs $249 and carries with it a 50/50 revenue share arrangement (although the split shifts more in your favor as you hit higher revenue tiers). For $249 (discounts are available if you commit to volume development like myself), you get a custom logo, custom header, and your initial site fully built. Moreover, you get expert support from the amazing Epik team. I have been in very close contact with Rob Monster himself and have gotten a huge amount of help. In my opinion, this price is a steal! You can easily pay $249 for just a custom logo on other sites.
Once your initial product portal is live, it's time to add articles, custom headers for the different tabs, and custom meta descriptions. Don't worry! All of this is really easy with Epik's cutting edge platform. Everything is fully hosted on Epik's servers so you don't have to do any work around server configuration or uploading of files. Moreover, this gives Epik the flexibility to make upgrades to your sites such as their current holiday deals. In my particular case, I have been outsourcing all articles and header text so all I have to do is play middleman. Please note that Epik is a total solution. They also offer a variety of packages to help you get content on your site if you'd like the help!
Epik.com Rocks and I Couldn't Be More Excited
My conclusion: Epik rocks! I plan on developing another 55 sites within the coming year to round out my portfolio at 100 Epik sites. I have been able to get sites live that make money right away, sites that look better than others which took twice as long to build, sites that offer scale I have never before seen.
As the Internet evolves, it's all about verticalization. As someone who's worked extensively in the product shopping vertical at shopping giant NexTag, it's my opinion that Epik is the future of online product shopping. Stay tuned, I'm going to write more posts about Epik.com in the future, including specific guides on how to use their system. I couldn't be more excited, I already received my first check from Epik and can't wait to see them increase in size as each month passes! Of course, I do have a lot of hard work ahead in terms of adding content and building quality inbound links.
Screenshot of Epik Website © Epik.com
Screenshot of PetiteJacket.net © PetiteJacket.net