Hello Everyone,
Today's a HUGE day for me! Not long after launching my first video on PPC Ian (which is an accomplishment in its own right), I got featured on John Chow! For those of you that don't know, John Chow is one of the most successful Internet marketers in the world and operates one of the top blogs on the Internet! That's right: PPC Ian is featured on one of the Internet's largest blogs!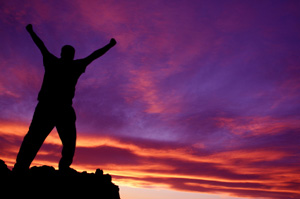 I highly recommend checking out John Chow's review of PPC Ian. It's a very positive review and truly makes me feel good about what I'm trying to accomplish here at PPCIan.com: Empowering and educating pay per click professionals. Moreover, it was really cool to learn that my path crossed John's a few years ago when I was working at NexTag, it's such a small world (especially in this industry).
I want to take this moment to thank YOU, my loyal readers. You guys are the reason that I work so hard on my blog and I sincerely appreciate your support. If there's anything I can do to help out in your online marketing career, please don't hesitate to contact me and please make sure to check out John Chow's PPC Ian Review!
Sincerely,
PPC Ian (Ian Lopuch)
Image of Top of Mountain Success © iStockPhoto – ImagineGolf
Posted in: In The Press, Random | Tags: ian lopuch, john chow | Comments: 12 comments so far, join the discussion!