Today truly was my day! It all started when my good friend Matt Lawson, VP of Marketing at Marin Software, sent me an email this morning. He asked me to check out the brand new Marin Software homepage. So, I headed on over to Marin and could not believe what I saw! I really couldn't!
So, what did I see? There's a big picture of me right in the middle of the Marin homepage, with a link to my Marin Software video testimonial. Head on over to Marin and check it out for yourself. Also, you can see a screenshot below (click it to see the full-sized version). I'm so honored. Marin Software is one of the best SEM automation platforms around. I personally leverage their platform each and every day to optimize and manage large scale SEM campaigns. I've been a Marin Software power user for years and cannot say enough great stuff about Marin, their technology, and their team. Thanks so much, Marin, this is a true honor! And, congratulations on your new homepage, it rocks.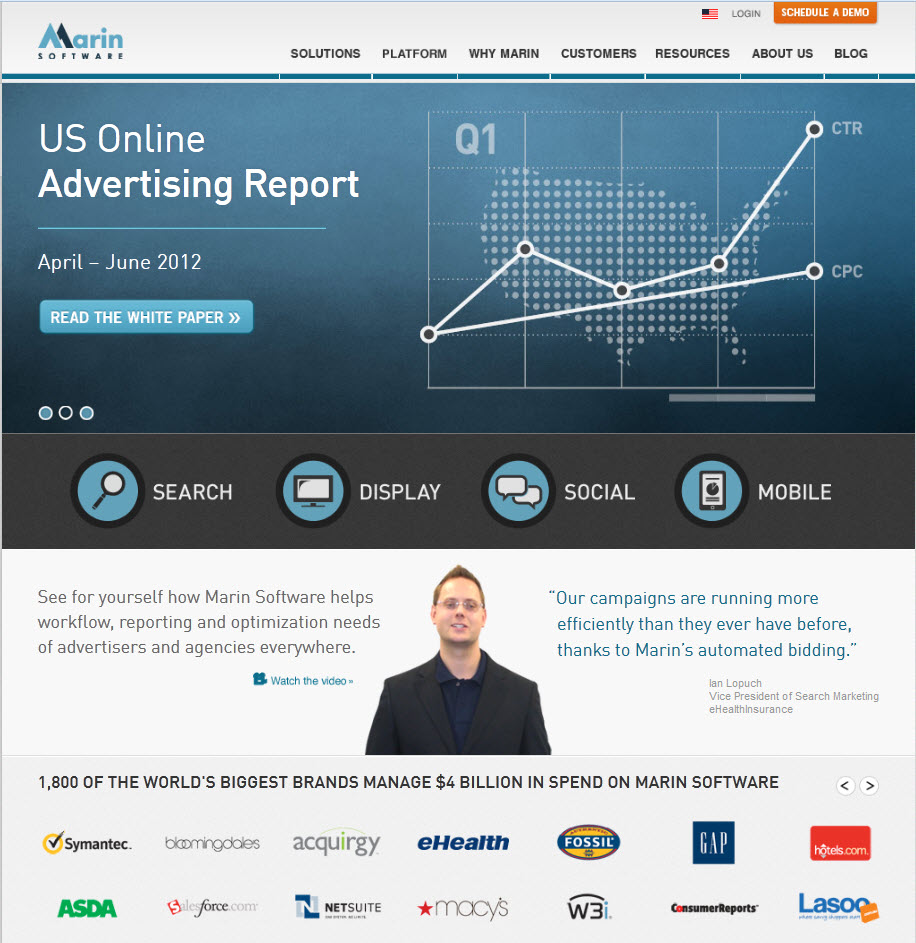 Image in this post © Marin Software
Posted in: Automation | Tags: marin software, sem automation | Comments: 5 comments so far, join the discussion!