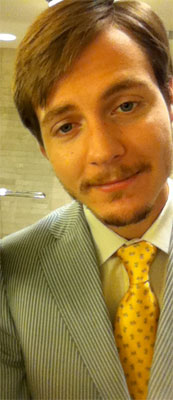 Interviews have been a really popular topic here on PPC Ian and today I'm thrilled to interview none other than Ryan Eagle. Ryan is Founder and Managing Partner of Eagle Web Assets (EWA), the company behind EWA Private Network and BLAM Ads. If you're in the affiliate marking world you probably already know all about Ryan and his companies. After all, they represent some of the largest, most established, and simply best affiliate networks around. And, it doesn't hurt that Ryan offers industry-leading payouts.
I'm particularly excited about this interview because Ryan Eagle is an incredibly successful young entrepreneur. His affiliate networks are unparalleled and he's become seriously established as a business leader in our industry, very early in his life. This is something I truly admire as someone who continually aspires to do extraordinary things early on in my own career.
Whether you're starting your own business, affiliate marketing full time, or in the corporate world of online marketing, I'm certain you will enjoy this interview. After you're done reading, I also encourage you to check out Ryan's affiliate networks and sign up. Without further ado, let's get started!
Ryan, thanks so much for interviewing with PPC Ian.
I appreciate the opportunity! I've been a long-time reader ever since I saw the Facebook Ad on the side of my profile poking out at me. You were the first blogger I've ever seen successfully build a self-promotional advertising strategy, it really caught my attention! Let's get straight to the gist of this interview…
How did you first get started in the affiliate marketing industry?
I've been a full time marketer since 2004 and got involved with affiliate marketing in 2005. I started my empire by developing sites and ranking them in the search engines, often capturing the top three ranks for various keywords. I generated immense amounts of traffic this way and profited through various adserving mediums like YPN and AdSense. While running AdSense on my site, I noticed that the majority of advertising on my site was from affiliate marketers so I decided to cut out the middleman and use the same campaigns and banners they were using on my site. My first affiliate commission was a WebFetti lead, but the dating niche is what got me hooked into the industry. Coming from PPC advertising when I was used to the 30 minute tracking delay, the instant conversions got me addicted. I could literally watch leads fly in while my commission built up – this was the industry for me.
When did you decide to start your own affiliate network?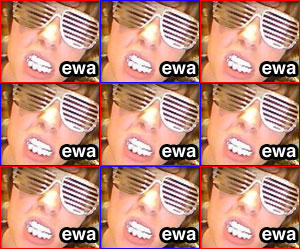 Honestly, I wanted to develop BLAM Ads far before I wanted to create a traditional affiliate network. I was one of the largest ZangoCash publishers during my heydays in SEO. I was generating hundreds of thousands a month when they introduced their Zango Gateway medium and I was one of the first publishers using their gateway. All my time was spent figuring out new ways to monetize my sites, so I pioneered the gateway and successfully added a huge stream of profit. Because I was so successful with the gateway, I wanted to develop something similar but couldn't connect the dots because I was not yet connected enough in the industry.
Upon changing focus into affiliate marketing and media buying display campaigns, it was pretty clear to me that I needed to eventually make the step up. I wanted to do it the right way and the only way to do that would be to continue building enough capital to float the merchants directly. I saved all my business capital for years, reinvesting it over and over into larger media buys. After connecting with a long time friend in person at Affiliate Summit West, we decided it was time to develop a partnership together. He was leaving a bad partnership and I was prepared to leverage my reputation to gain affiliates. My business partner, Harrison Gevirtz, is a prodigy and is well known throughout the merchant space due to his early success. The partnership worked out perfectly and within a couple months we opened EWA Network together. Since launching less than three years ago, EWA Network has become a leading affiliate network – taking the majority of affiliate market-share while maintaining our exclusivity.
Could you please discuss EWA Private Network? Is this network best for new affiliates or more seasoned affiliates?
New affiliates, novice affiliates, experienced affiliates: it does not matter. We are looking for the most ambitious and serious affiliates in the industry. EWA is a private, referral only network that has kept our doors closed since opening – only accepting publishers based on word of mouth from affiliates already inside our exclusive community. Unlike the other networks, we've never offered an incentive to our current publishers to refer: we just go above and beyond in every aspect possible and ask for the help back. My team and I spends all our time figuring out ways to outdo the competition and set new standards that other networks have yet to reach.
We do make exceptions and accept publishers into our network so we can get some new blood, but we only want the most serious publishers to partake in our exclusive community. I take pride in the fact that we have worked side by side, watching affiliates hit their first $100, $1000 and $10,000 profit days with us. EWA currently has over (3100) direct offers In (210) countries – over three times the next leading competitor. I personally write three newsletters a week, sharing with publishers our internal media campaigns so they too can succeed. In addition to the newsletters, we were the first network to create a twitter and the only network to successfully use it. EWA was the first network to create a community where affiliates actually help each other, and now is the largest gathering of marketers on the net. On top of all this, we pay all of our publishers weekly with no threshold, we push out epic guides that explain in detail how to promote certain niches, and campaign mini-guides every week. You can compare EWA to any other network, on any point and we will beat them. That is why we've reached the success so quickly: we truly care about the success of our affiliates.
How about BLAM Ads? How does this differ from EWA Private Network?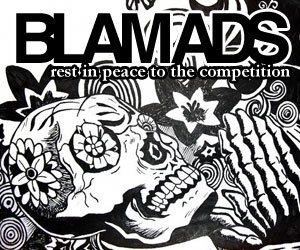 BLAM Ads is a content locking technology for webmasters to add to their websites and applications. By adding code to websites, webmasters can generate an additional 200% from their properties in comparison to traditional platforms like AdSense and AdBright. When code is added, the visitor has to complete a survey or incentivized offer to access the content or the code will not unlock. Instead of getting paid pennies for clicks, you get paid CPA's as high as $30.00 per conversion. BLAM Ads technology makes webmasters more money than any leading adserving technology and has far higher EPC's than any content locking competitor. Simply add the HTML code to your website and watch the money fly in! Our gateway automatically optimizes to display the best ads for your sites demographic and geographical location to make your more money than any other ad network. Our technology is unrivaled in the advertising industry, successfully monetizing visitors from over 210 countries. BLAM Ads technology gives you full creative control when building your gateway so you can make it match your website unobtrusively. In addition to the 750 templates we provide, we provide advanced editing options allowing you to customize every aspect down to the font size!
In addition the the content locking technology, we have an incent-only affiliate network. Affiliates get access to over 1900 offers spanning 210 countries, allowing you to promote via traditional arbitrage with PPC, PPV and social traffic sources. Our experienced staff will help you build profitable campaigns using unique methods exclusive to incentivized campaigns. Publishers opt-in to get weekly payments after their fist month of activity at BLAM Ads, giving you the cashflow needed to scale further! BLAM Ads' affiliate network software offers full postback API technology allowing your custom applications to interact with our system. Developers use our incentivized campaigns to drive revenue via social applications, games, TGP's and point-based sites and membership sections. We carried the same ethics from EWA and applied them to BLAM Ads, creating the fastest growing content locking network in history.
Any advice for those looking to make it big in affiliate marketing (or starting their own web business in general)?
I've said it many times before and I'll reiterate it again: stop spending all your time reading, researching, posting on forums, and reading ebooks. You are wasting time. To be a businessman, you need self-discipline and you need to get into the trenches. The longer you spend reading about this industry, the farther you are away from actually making money. Learning about affiliate marketing is like finding Waldo, there are endless articles and books for you to read. The biggest lessons I learned were by pulling my credit card out, spending some money and losing some money. I slaved in front of the computer for 18 hours building campaigns, only to lose hundreds of dollars. I was persistent. I did not accept loss. I kept pushing forward until I had my first profitable day and then from there it was upward. When I got started in the industry, there were no books or guides on how to make money as an affiliate. I feel like the overflow of information out there is driving people out from actually making money in the first place. Even members at my networks get an information overload from the guides I put out myself. Action makes money, just do it – if I could do it, then you can to. It's not rocket science, it's marketing.
What types of affiliates perform the best on your networks? PPC, PPV, SEO, domainers, others?
At EWA we focus on working with social, contextual and media buying affiliates. I put out guides on these subjects because it's all I know, I cannot lead people in directions I know nothing about. EWA has some of the largest media buyers in the entire industry working under our wings because of the infrastructure we've built for them. EWA is the only network that truly cares about our affiliates success and we work harder than anyone out there. Over at BLAM Ads, we work with a wide array of marketers: everyone from domainers parking their traffic with us, to viral developers, to webmasters that own sites getting hundreds of thousands of visitors a day. BLAM Ads works with all levels of publishers, our goal is to show webmasters with traditional ad platforms on their site that they can make more money. BLAM actively works with thousands of affiliates, webmasters, and developers to monetize their properties.
What's your biggest challenge as a CEO?
Well, claiming that I am CEO would be wrong: I have an equal partner, Harrison Gevirtz who joined Eagle Web Assets in 2009 to develop EWA Private Network. Without him, I would have never reached the heights that I have now – so I give credit where credit is due. I founded Eagle Web Assets in 2004 and operated alone until 2007 when I brought my father, Tom Eagle, in as the Executive Vice President. As our company grew, more employees came on board and we've since grown to a company with over 135 employees. The hardest part of my job is that everyone I work with I consider a friend, so when I have to come down on someone it's hard for me. Working with friends of mine has been a huge part to the success of my company, but at the same time as we grew larger and became more corporate the rules and regulations changed. Even though most people at my company think that I'm pretty ruthless, making the hard decisions burdens me greatly. I take great pride in providing a livelihood for my employees, seeing them bypass their goals, and we have truly created a culture of pure dedication.
Any closing thoughts for PPC Ian readers?
Persistence. Discipline. Determination. These are the attributes you need to be successful as an affiliate or a business owner. I was asked last week if it was smarts or pure "hustle" that made my success. My response was that my determination to succeed was what got me where I'm at now: it had nothing to do with being smart. I was a 2.7GPA student, I still can barely do math, and I could make a two page list of people smarter than me. The only way for you to achieve greatness is to step out of your comfort zone, battle through the rough times and remember: money does not come easy – especially if I'm out here. I still work as hard as I did when I got started, I still keep connected with my clients, I still speak to my affiliates. Do not give up because everything will be fighting against you – and that is what will determine your success.
Thanks so much, Ryan! It has been a true honor.
So there you have it! Everyone, thanks so much for reading my exclusive interview with Ryan Eagle, Founder and Managing Partner of Eagle Web Assets (EWA). If you're looking to make money online with affiliate marketing, I highly recommend checking out Ryan's networks: EWA Private Network and BLAM Ads.
Images in this post © Ryan Eagle